Nothing but fond memories of Toronto for Molitor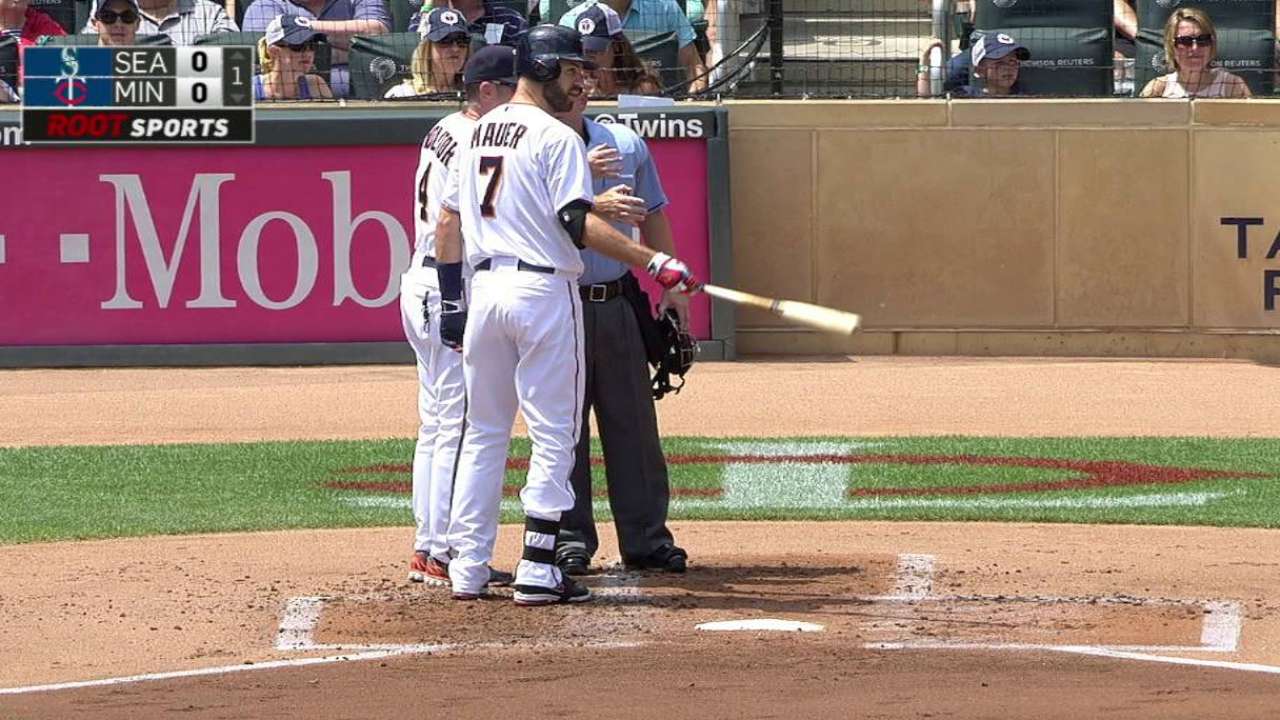 TORONTO -- Paul Molitor will always be remembered by Blue Jays fans for being named the Most Valuable Player of the 1993 World Series, and he made his return to Rogers Centre as the manager of the Twins on Monday.
Molitor, who played in Toronto from 1993-95 after spending the first 15 years of his career in Milwaukee, said he has fond memories of his time with the Blue Jays.
"I had the experience of going to Milwaukee earlier this year -- a place I had a chance to play a long time -- and Toronto was only 20 percent of that time I spent in Milwaukee, but they were three special years," Molitor said. "I had the chance to win a World Series here, and it was the highlight of everything I was able to participate in as a player. I love the city. I love the fans. They came out 4 million strong [in 1993], which is an incredible number when you think of it. So it's always good to be back."
It's been 22 years since Molitor helped the Blue Jays to their second straight World Series championship, and Molitor was asked if he could believe how much time has passed since then.
"Sure, I can believe it," Molitor said with a laugh. "Like we always talk about, I'm kind of a realist. You have to check yourself when you look at timelines and how far we are removed from that day. But I think the fans here still remember that chapter fairly well because of the back-to-back championships. So it was nice to be a part of that."
The World Series title in 1993 was also the last postseason appearance for the Blue Jays, who are right on the Twins' heels in the chase for one of two Wild Card spots in the American League. Toronto went all in at the non-waiver Trade Deadline, adding major pieces such as David Price and Troy Tulowitzki in an effort to make the postseason for the first time since Molitor scored the winning run in Game 6 of the World Series.
"It's a little bit surprising, because the Blue Jays have always done things as an organization well from my tracking since I left here," Molitor said of Toronto's playoff drought. "It just shows you how tough it's been in the [AL] East to win over the last 20 years or so. So obviously they're working hard to get themselves into the postseason."
Rhett Bollinger is a reporter for MLB.com. Read his blog, Bollinger Beat, follow him on Twitter @RhettBollinger and listen to his podcast. This story was not subject to the approval of Major League Baseball or its clubs.