Garcia tough on himself despite solid outing
Left-hander allows two hits over five-plus innings Sunday vs. Rockies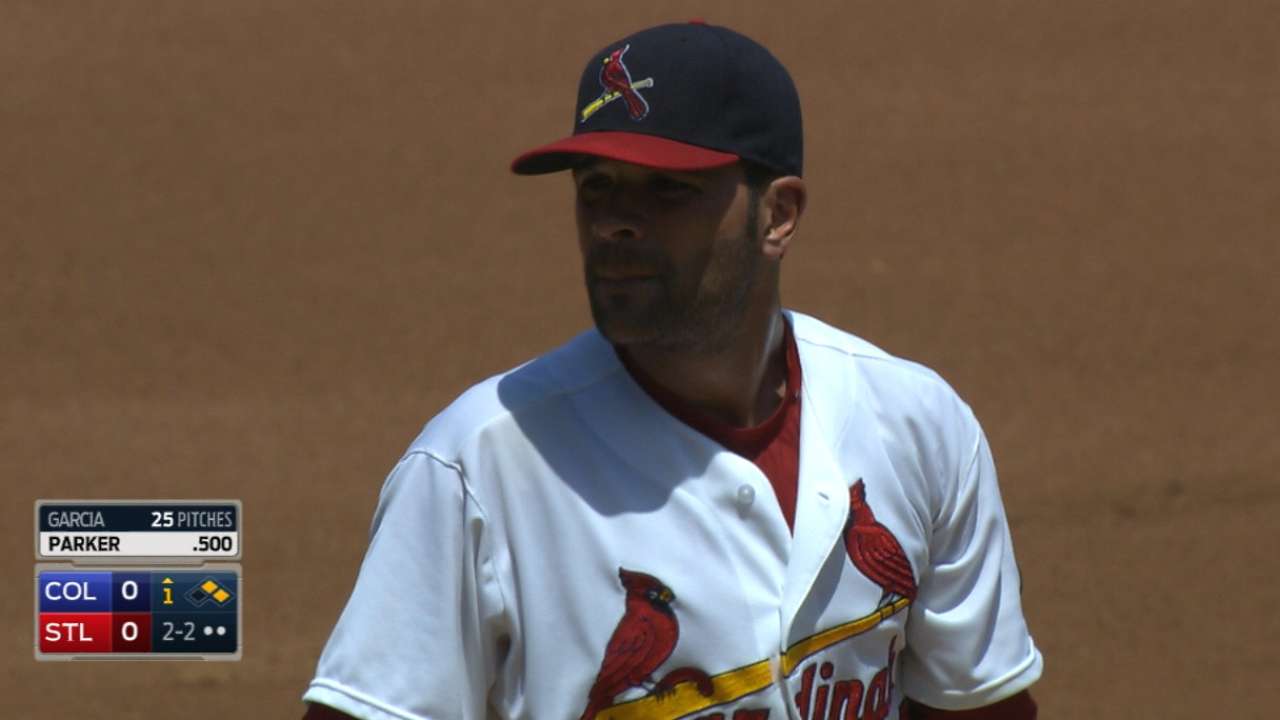 ST. LOUIS -- Cardinals manager Mike Matheny left Sunday's 3-2 win over the Rockies impressed with starter Jaime Garcia, who allowed just two hits in five-plus innings.
Garcia was anything but impressed with himself.
"It wasn't good enough," Garcia said bluntly. "I've got to do a better job than five innings."
Still, in his second start since spending over a month on the disabled list due to a groin strain, Garcia continued to demonstrate that, when healthy, he can perform at an elite level for a Cardinals pitching staff that has been the best in baseball this season.
Garcia walked two batters in the first inning and issued free passes in the third and fourth, but he didn't allow a hit until Charlie Blackmon singled with one out in the fifth.
"It's bizarre how good he is when he's in the zone and when he feels right," Matheny said of Garcia. "We were watching him close just like we knew we'd have to, and he gets where he is with just two hits, a few walks. It's a tough day to pitch and he showed up and did a great job."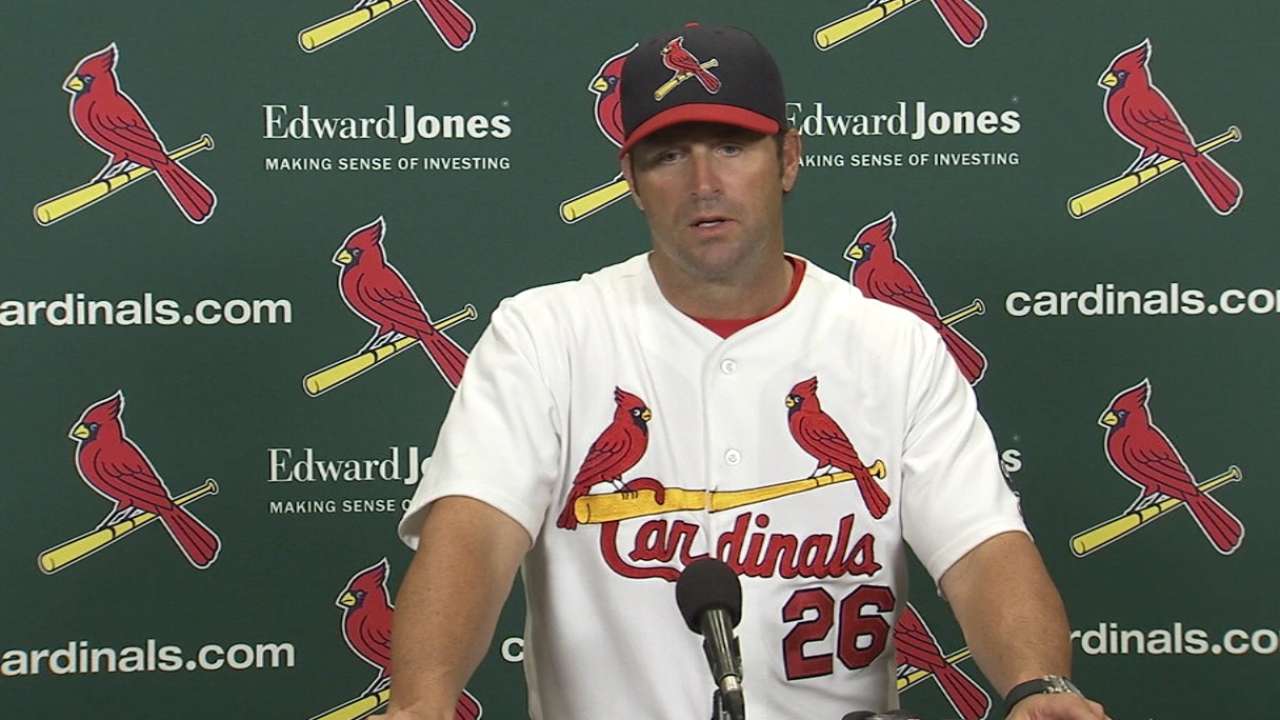 For the first time in his nine starts this year, Garcia did not make it through six innings, but Matheny attributed that largely to where the Rockies were in the in the lineup with three-hole hitter Nolan Arenado coming to the plate when Steve Cishek was called on to pitch.
"Against Jaime already today, a walk and a lineout to short," Matheny said of Arenado. "Every time they get another look, their odds are already improving, and just the fact that we pushed [Garcia] to the point where we need to go get some help."
David Cobb is an associate reporter for MLB.com. This story was not subject to the approval of Major League Baseball or its clubs.