Doubront slated for long-relief role with A's
Lefty acquired Friday from Blue Jays for cash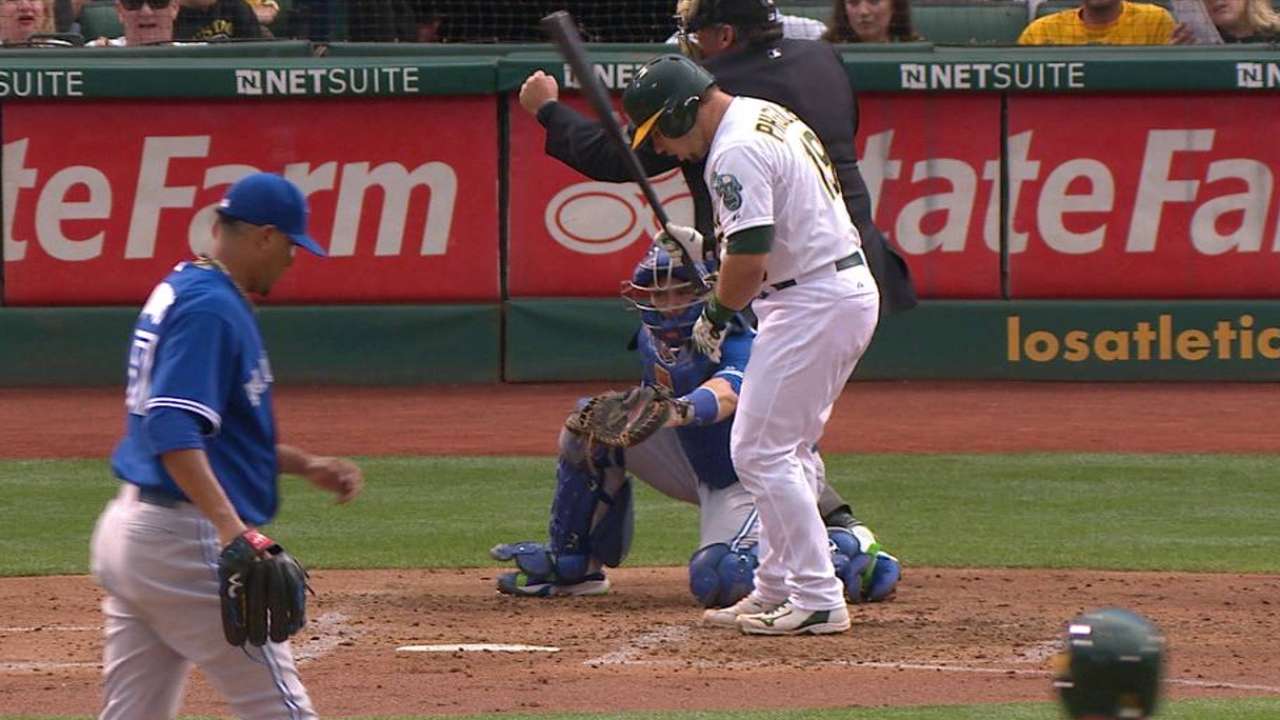 OAKLAND -- Newly acquired Felix Doubront will pitch in a long relief role for the A's, manager Bob Melvin said Sunday.
The A's acquired the left-hander Doubront from the Blue Jays on Friday for cash considerations. His role was uncertain, but now it's clear Doubront -- who arrived in Oakland on Sunday -- will begin in the bullpen.
Right-hander R.J. Alvarez was optioned to Triple-A Nashville to make roster room for Doubront.
"Anytime you're potentially pitching more than one inning, it's nice to have a little bit more of a repertoire, which he has," Melvin said.
Doubront has started 77 games and come out of the bullpen 30 times in his six-year career. He has a 29-24 record and 4.78 ERA and has spent time with the Red Sox and Blue Jays.
He was 1-1 with a 4.76 ERA in five games (four starts) with Toronto this season before being designated for assignment Wednesday.
"I was just waiting for somebody to pick me up," Doubront said, "and I'm thankful that it was the A's."
Part of the reason for Doubront's long relief role was the emergence of Chris Bassitt and the strong A's debut of Aaron Brooks on Saturday.
Melvin said he would keep Brooks in the rotation following the right-hander's shutdown performance against Indians in the club's 5-1 win. He's confident Doubront will thrive in the bullpen.
"Anytime you have starter stuff, it's an easy transition into a length role in the bullpen," Melvin said.
Doubront has pitched in the Coliseum twice, once with the Red Sox and once with the Jays on July 22 of this year. In the start this year, he gave up two earned runs in 4 2/3 innings while throwing 92 pitches.
He said he's looking forward to throwing in a pitcher's park, one with lots of foul ground where it's tough to hit home runs.
Doubront added he played with Josh Reddick and Edward Mujica, so there are some familiar faces in the clubhouse.
"I'm here now, and I'm going to do my best to help the team win," Doubront said.
Trevor Hass is an associate reporter for MLB.com. This story was not subject to the approval of Major League Baseball or its clubs.