From prospects to superstars: 5 best August trades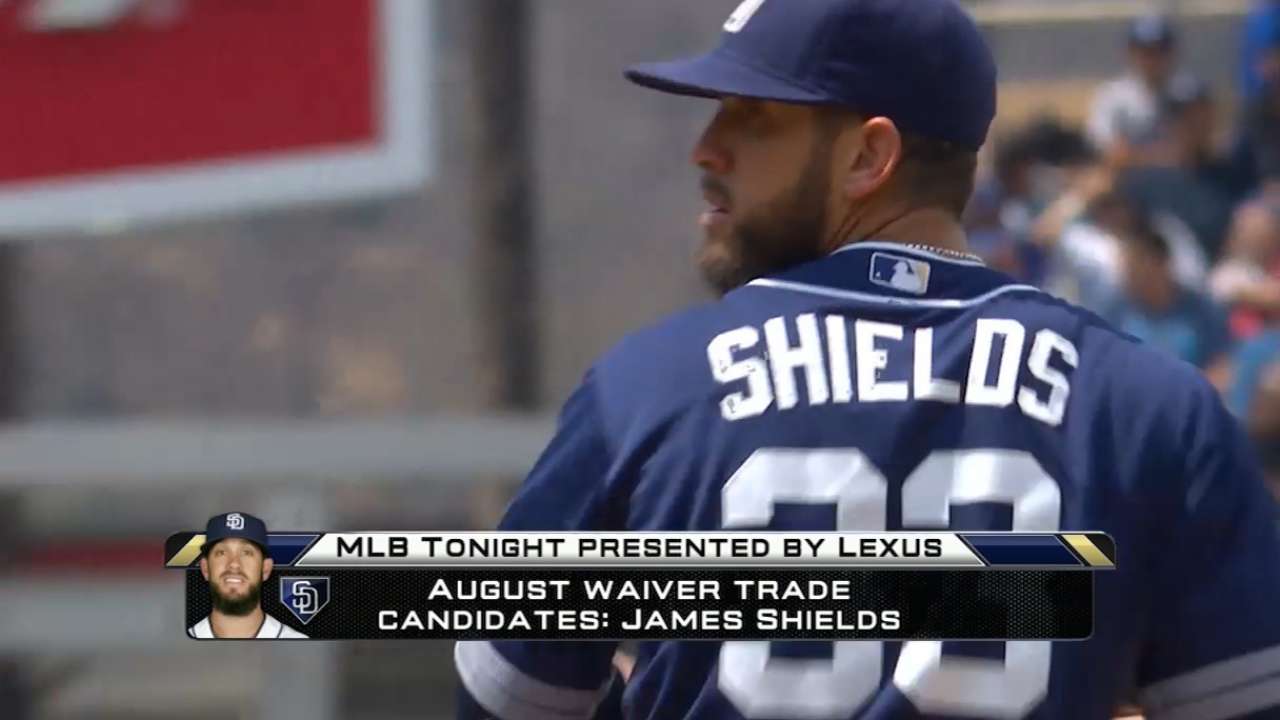 The non-waiver Trade Deadline may have come and gone on Friday, but the wheeling and dealing might not be done just yet.
Though the need to navigate waivers adds another wrinkle to potential August trades, history has proven that some franchise-altering acquisitions can still be made well after the Trade Deadline. This, however, isn't limited to contenders hoping to find that one last piece to give them an edge come October.
Instead, some struggling teams have used other clubs' "Win now!" mentality to acquire a future cornerstone for their rebuilding ballclub. The following is a look at the five-best prospects, based on Wins Above Replacement, acquired in August trades. This list considers only players who still had rookie status at the time of the deal.
Moises Alou: Aug. 16, 1990
Career WAR: 39.7
Despite being selected by the Pirates with the second overall pick in the now-defunct January phase of the 1986 Draft, Alou would play only two games in a Bucs uniform. Those two games came in 1990, when he made his Major League debut on July 26, before being traded to the Expos less than a month later. Pittsburgh sent Alou, third baseman Willie Greene and pitcher Scott Ruskin to Montreal in exchange for left-hander Zane Smith, who was 6-7 with a 3.23 ERA over 22 outings at the time.
Initially, it seemed as if the Pirates would have no regrets, as Alou played in just 14 more games with the Expos that season before missing the entire 1991 season due to a shoulder injury. He rebounded in a big way in '92, however, eventually taking over as Montreal's everyday left fielder en route to finishing second in National League Rookie of the Year Award voting, behind only Eric Karros. Alou took another step forward in '93 before fully hitting his stride to the tune of a .339 average, 22 homers and 78 RBIs in just 107 games during the 1994 strike-shortened campaign. He made the first of his six All-Star appearances that year, while finishing third in NL MVP Award voting.
Alou would later sign with the Marlins as a free agent following the 1996 season, and he helped the club win its first World Series title in his only season with the team. The Marlins shipped him to the Astros following their 1997 title run, as Alou would go on to play for seven teams over his 17-year career. He ultimately finished his playing days as a .303 lifetime hitter, with 332 home runs and 106 stolen bases.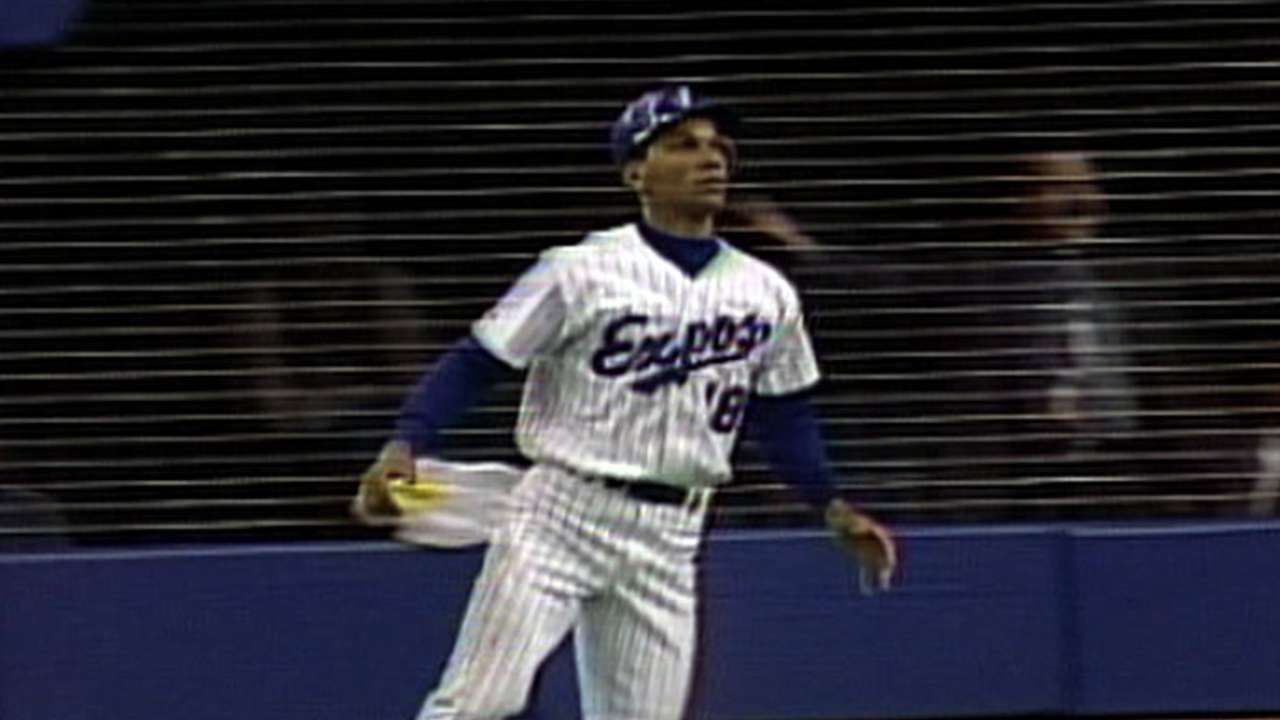 David Ortiz: Aug. 29, 1996
Career WAR: 48.3
Ortiz wasn't officially part of this trade until two weeks after an Aug. 29 deal in which the Mariners agreed to send a player to be named later to the Twins in exchange for former All-Star third baseman Dave Hollins. On Sept. 13, a then-20-year-old Ortiz became that player.
The ramifications weren't immediately clear, as Ortiz would hit just 10 home runs while playing in only 111 games for Minnesota from 1997-99. He saw an increase in playing time over the next three years, but he was ultimately released by the Twins in December 2002 after hitting .266/.348/.461 with 58 homers over parts of six seasons.
Ortiz, of course, signed with the Red Sox later that offseason -- and the rest is history. He wasted no time reaching his potential in Boston, posting 31 homers and 101 RBIs in his first season with the Sox en route to finishing fifth in American League MVP Award voting. That marked the first of five consecutive seasons in which Ortiz would finish in the top five in AL MVP Award voting. A nine-time All-Star, Ortiz also helped the Red Sox end their World Series drought in 2004, and he has since helped the Sox win two more titles, all while becoming the current face of the Red Sox's franchise.
Jeff Kent: Aug. 27, 1992
Career WAR: 55.2
Although, in hindsight, this trade appears to be one of the more high-profile swaps of all-time, neither of the key players exchanged had their best years with the acquiring teams. Clinging to a two-game lead in the AL East at the time, the Blue Jays acquired David Cone via a waiver-wire trade in which they sent Kent -- then a 24-year-old prospect -- and a player to be named later (Ryan Thompson) to the Mets.
Cone had gone 81-51 with a 3.13 ERA, 34 complete games and 15 shutouts over parts of six seasons with the Mets, and he was in the midst of a 13-7 campaign with a 2.88 ERA at the time of the trade. Kent, meanwhile, had been a 20th-round selection in the 1989 Draft and, though he had begun to display some offensive potential by '92, he was stuck behind Hall of Fame second baseman Roberto Alomar in Toronto. Thus, it made sense for both sides to strike the deal.
Cone ultimately helped the Jays win the World Series -- even starting Toronto's title-clinching Game 6 victory over the Braves -- before departing via free agency after the season. As for Kent, he spent parts of five mediocre seasons with the Mets before being traded to the Indians during the 1996 season, then really taking off after being traded to the Giants following that same season. Kent went on to make five All-Star appearances and even won the 2000 NL MVP Award. He finished his 17-year career as the all-time leader among second basemen with 351 home runs, 1,389 RBIs, a .509 slugging percentage and 508 doubles accumulated while playing second base. Overall, Kent had 377 homers, 1,518 RBIs, a .500 slugging percentage and 560 doubles.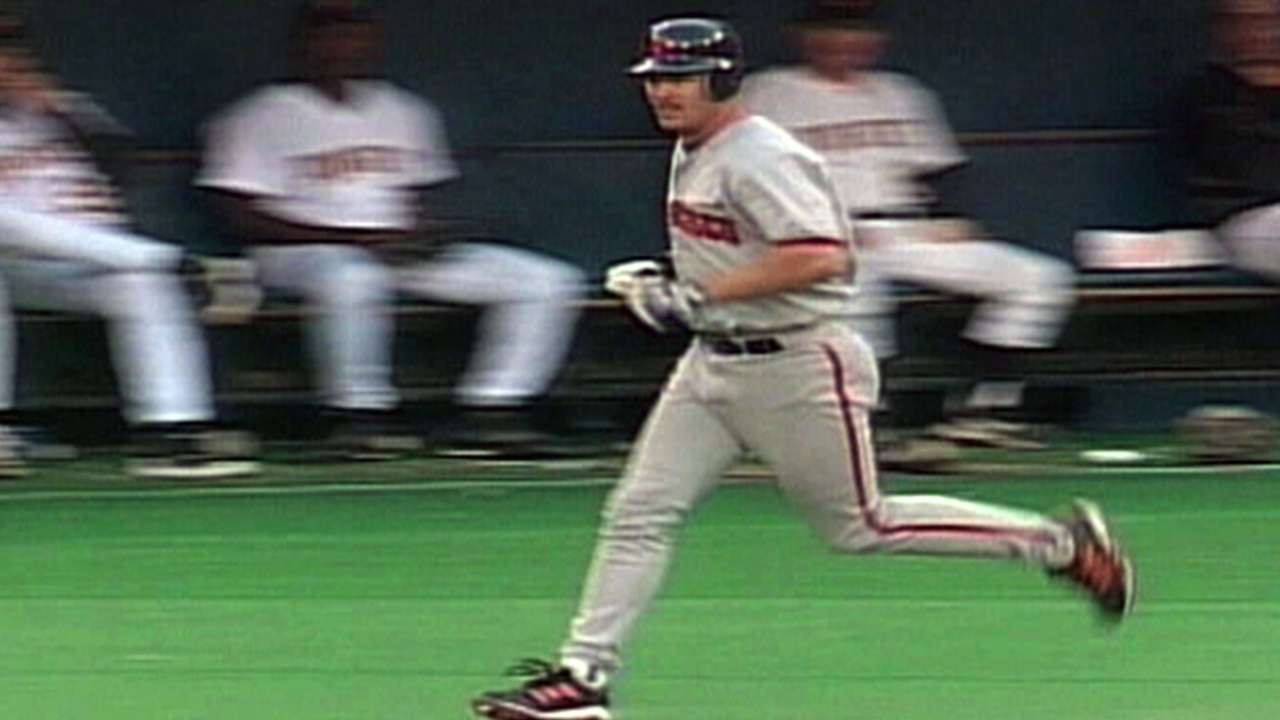 John Smoltz: Aug. 12, 1987
Career WAR: 66.5
It seemed as if the Tigers had made out pretty well in the immediate aftermath of their decision to send a then-20-year-old Smoltz to the Braves in exchange for 36-year-old right-hander Doyle Alexander. While Smoltz spent the remainder of the '87 season at Triple-A Richmond, all Alexander did was rattle off a perfect 9-0 record to go with a 1.53 ERA in helping Detroit win the AL East. Unfortunately, he would then rack up a 10.00 ERA in two postseason starts as the Tigers fell to the Twins in the ALCS. Alexander then went just 20-29 with a 4.38 ERA over the next two seasons before calling it a career following the '89 campaign.
Meanwhile, things were still looking good for the Tigers in 1988, when Smoltz struggled to a 5.48 ERA over 12 starts with the Braves in his first taste of the big leagues. That all changed one year later, however, when Smoltz put up a 2.94 ERA over 29 starts, all while being named an NL All-Star in his first full season in the Majors. He went on to make eight All-Star appearances overall, while also winning the 1996 NL Cy Young Award. Smoltz finished his Hall of Fame career, during which he spent all but one of his 21 seasons in Atlanta, with 213 wins, a 3.33 career ERA and 3,084 strikeouts.
Jeff Bagwell: Aug. 30, 1990
Career WAR: 79.6
The Red Sox had their sights on ending their World Series drought in 1990 when they sent Bagwell to the Astros in exchange for veteran reliever Larry Andersen. Boston had a six-game lead in the AL East at the time, but it wanted to shore up its pitching staff before entering the postseason. As it turns out, the Red Sox traded away a future NL Rookie of the Year Award winner and NL MVP Award winner for 18 appearances from a then-37-year-old pitcher. Andersen posted a solid 1.23 ERA over 15 regular-season outings, but he struggled to a 6.00 ERA in three postseason appearances as the Red Sox were knocked out of the ALCS by the A's. Andersen departed to sign with San Diego following the season.
As for Bagwell, he wasted no time making the deal pay off for the Astros. He hit .294 with 15 homers and 82 RBIs over 156 games en route to winning the 1991 NL Rookie of the Year Award, while receiving all but one first-place vote. Bagwell went on to hit double-digit homers in each of his first 14 seasons, including the strike-shortened 1994 campaign when he won the NL MVP Award for racking up 39 home runs and an incredible 116 RBIs in just 110 games. He spent his entire 15-year career in Houston, finishing with a .297 lifetime average to go along with 449 home runs and 202 stolen bases.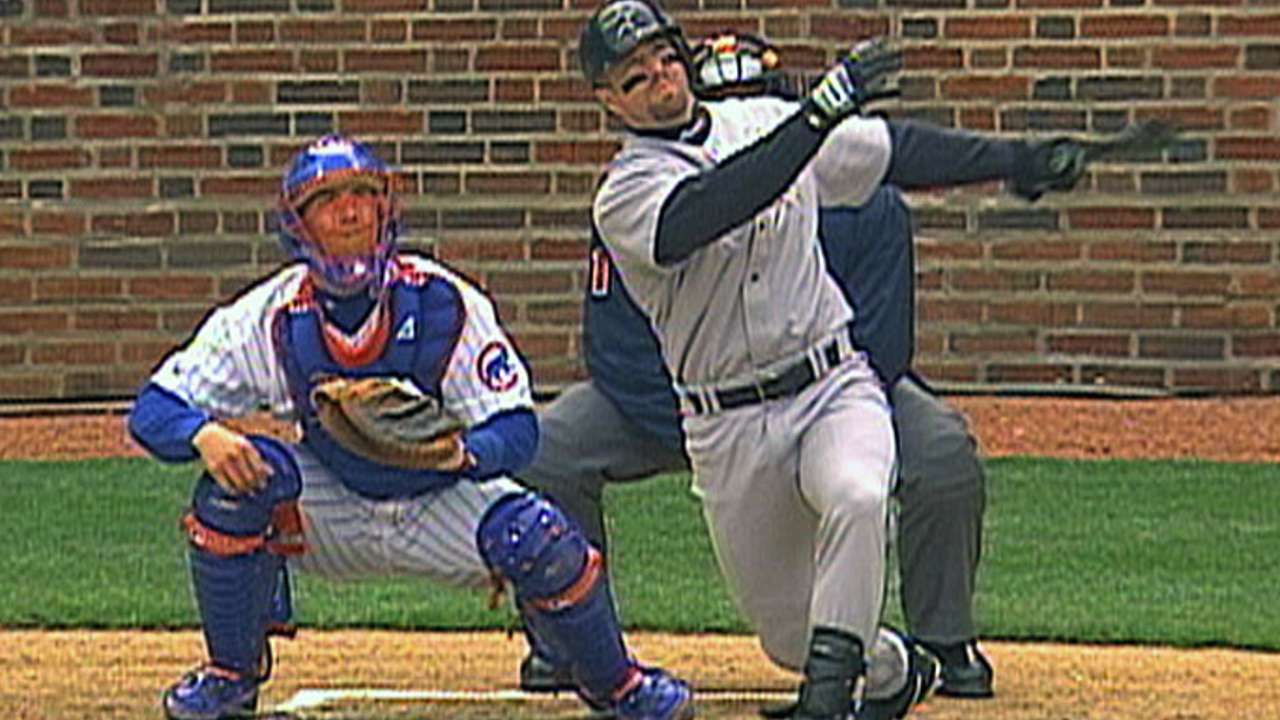 Paul Casella is a reporter for MLB.com. This story was not subject to the approval of Major League Baseball or its clubs.