Grichuk gets redemption with HR-robbing leap
Center fielder takes homer away from Colorado's McKenry in Saturday's loss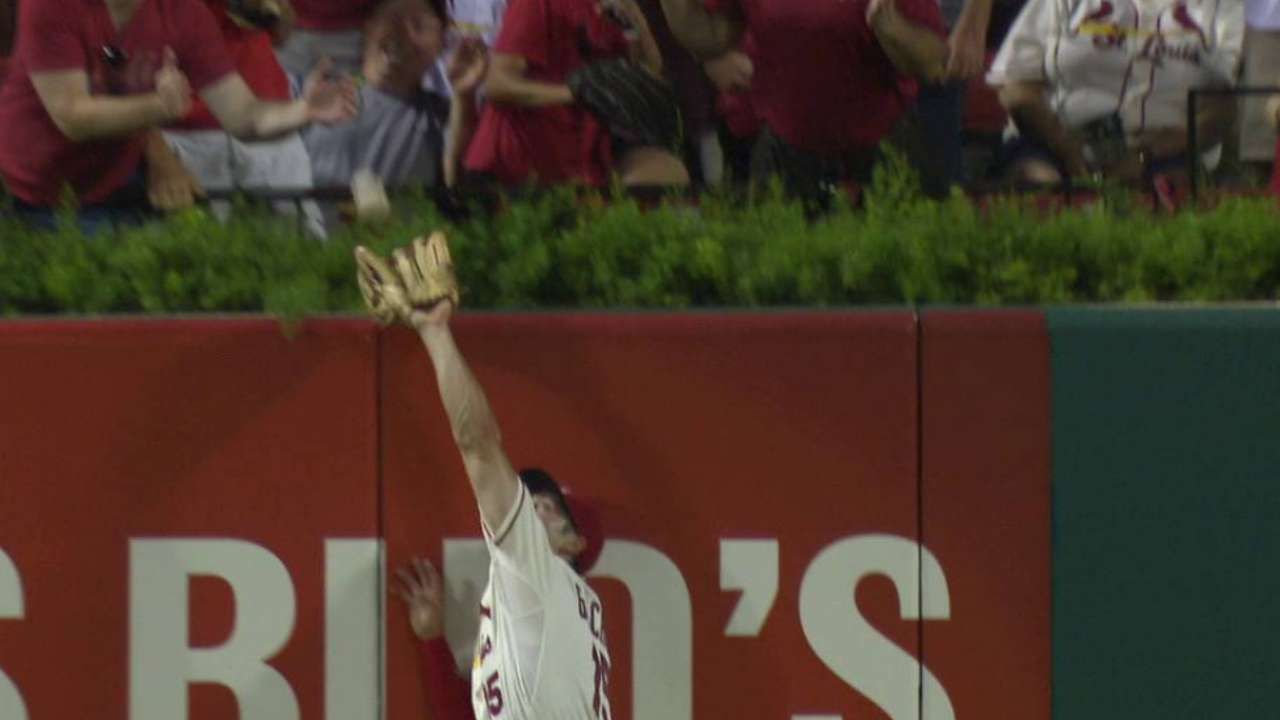 ST. LOUIS -- Randal Grichuk pushed Wednesday's memory away. In the game of baseball, you can't dwell on the negative, he realized.
But in Saturday night's 6-2 loss to the Rockies at Busch Stadium, the Cardinals' center fielder got a nice piece of redemption for a play that he felt like he should have made in Wednesday's 1-0 loss to the Reds.
Grichuk leapt to rob what would have been a two-run homer from Colorado's Michael McKenry in the eighth-inning on Saturday.
It was an athletic, well-timed defensive display that may have actually been a tougher play than the Jay Bruce home run that slipped over his glove and made the difference in Wednesday's game.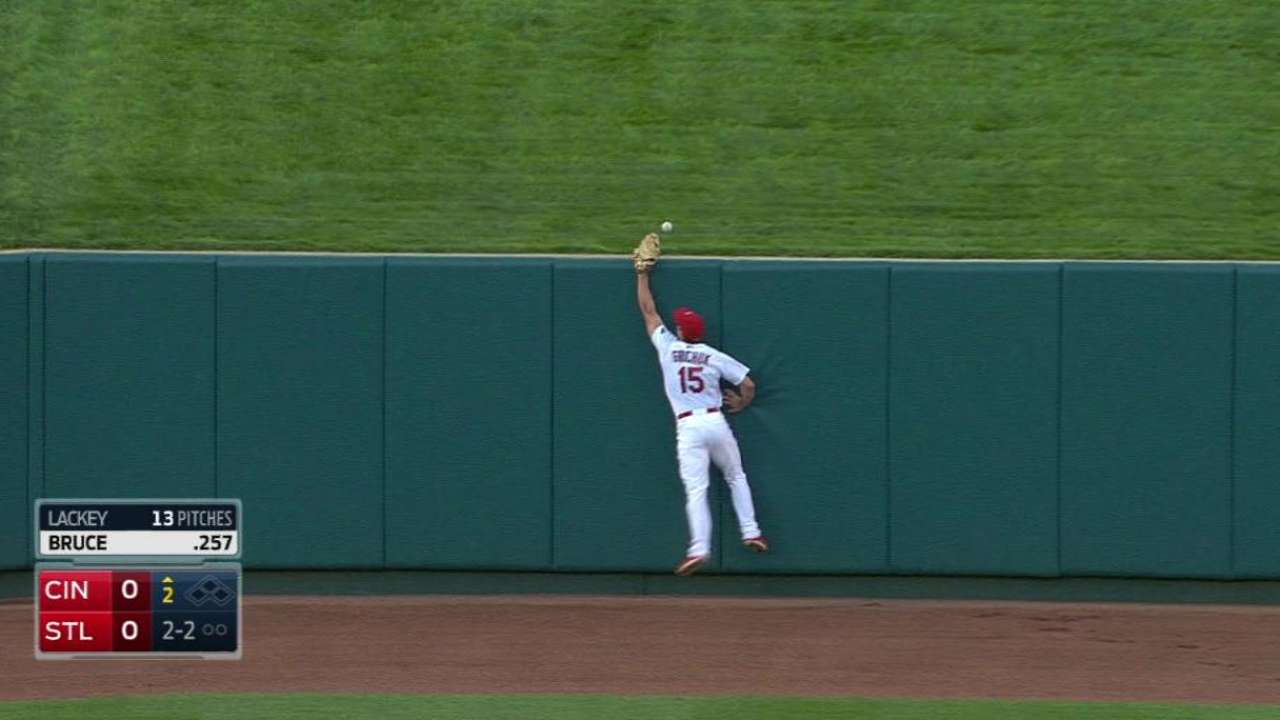 "I definitely had to run farther to this one," Grichuk said. "That's also what makes the Bruce one a little more frustrating, because it was an easier play, I guess you'd say."
Grichuk's shoulder hit the wall as he rose to make a play on Bruce's ball. On Saturday, his leap was unimpeded and his glove rose just above the wall to catch McKenry's blast.
"I know that [Bruce's home run] bothered him, especially when it was the decider," manager Mike Matheny said. "Those guys dream about those particular plays and we're constantly working on them in BP, more so because it's fun than anything else.
"When he's feeling really good, he's going to be athletic enough to steal something like that. It was a good play."
David Cobb is an associate reporter for MLB.com. This story was not subject to the approval of Major League Baseball or its clubs.