Santana, Polanco optioned to clear space
Twins make room on roster for newly acquired Jepsen, returning Plouffe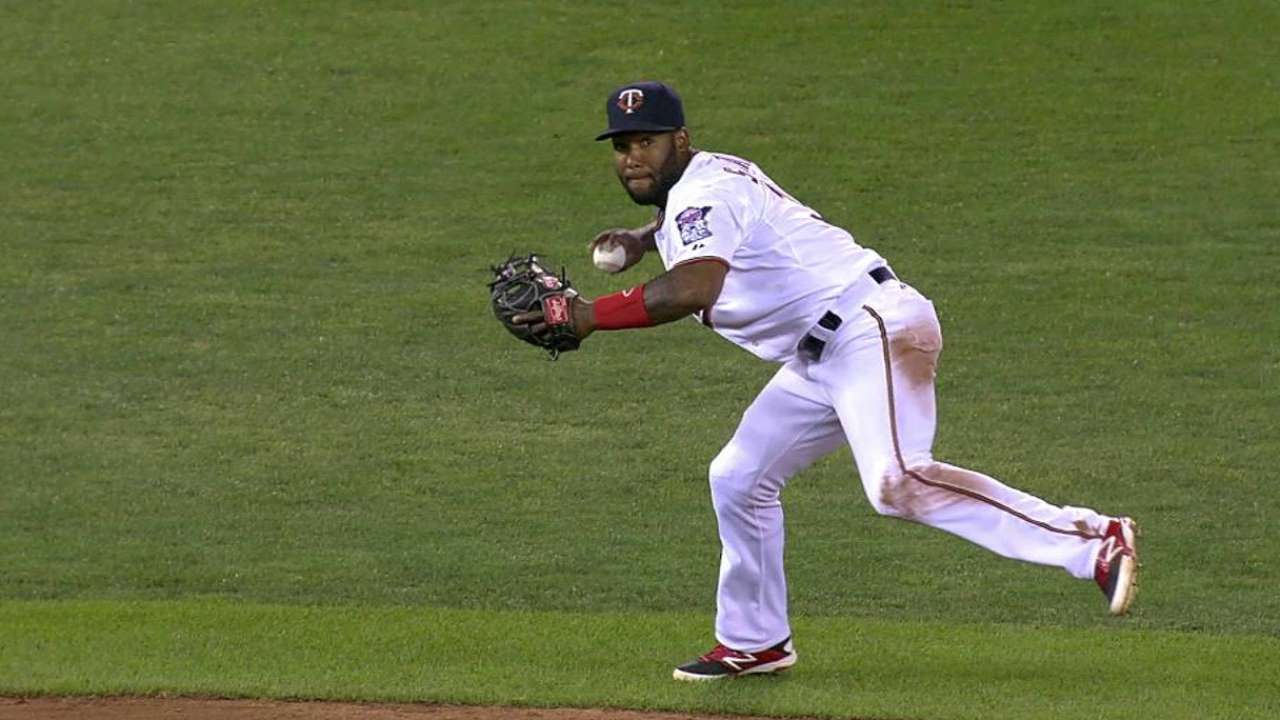 MINNEAPOLIS -- To make room for new acquisition Kevin Jepsen and third baseman Trevor Plouffe, who is returning from the paternity list, the Twins announced they will option shortstops Danny Santana and Jorge Polanco to Triple-A and Double-A, respectively, after Friday's 6-1 loss to the Mariners.
Santana, who has started a bulk of the games for the Twins at shortstop this season, has been struggling at the plate and has 16 errors. Polanco was called up with Plouffe out and made two starts. He was at Triple-A before his most recent callup, hitting .284 in 22 games there, but he will go down a level.
"For Jorge, doing fine at Triple-A, but just as far as making sure logistically they get their playing time and development at shortstop and getting their at-bats, we're going to send them to two different places," Twins manager Paul Molitor said.
With Santana and Polanco in the Minors, that leaves the Twins with Eduardo Escobar and Eduardo Nunez at shortstop. Molitor has been using a rotation at shortstop and said he doesn't have a set guy moving forward at this point.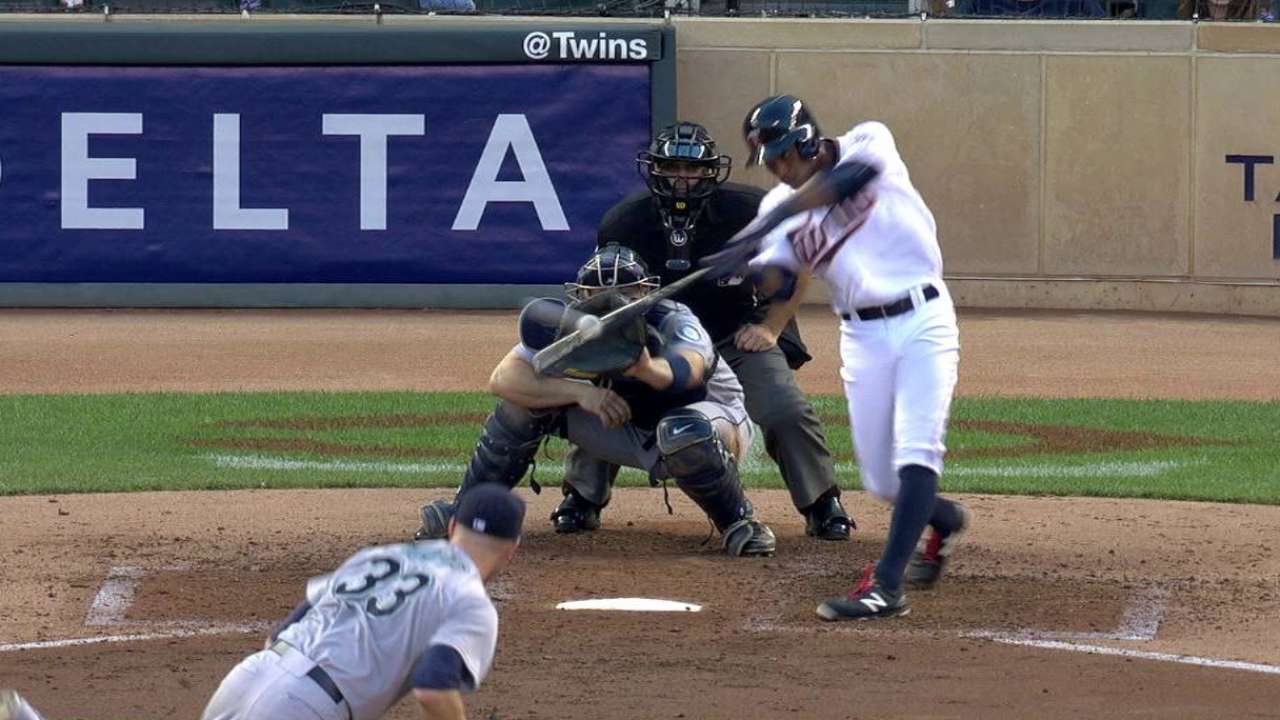 "I'm going to hopefully get a chance to talk to those two guys tomorrow," Molitor said. "It hasn't been a very good situation. I've been a little bit leery of the fact that by rotating as much as I have, it puts pressure on guys to feel like they have to perform to get an opportunity to play again."
Molitor also said one of the reasons to option two position players instead of a pitcher is to help save a bullpen that has had to pitch a lot lately to compensate for starters not pitching too deep into games recently.
• Twins acquire Jepsen from Rays
"The innings have been tolling up on those people, so hopefully we can spread that out and alleviate anybody getting too burnt out," Molitor said.
After a solid rookie season in which Santana hit .319 and drove in 40 runs in 101 games, his productivity has dropped off drastically. Molitor said he wanted Santana to know that there was still an opportunity for him to come back and contribute, but sitting on the bench wasn't doing him any good.
"He's gotta be a guy who finds different ways to get on base and take advantage of the speed and disruption he can cause on the bases," Molitor said. "He needs to go play and get some at-bats and hopefully get his game back."
Betsy Helfand is an associate reporter for MLB.com. This story was not subject to the approval of Major League Baseball or its clubs.