McGee's rare hiccup costs Rays vs. Red Sox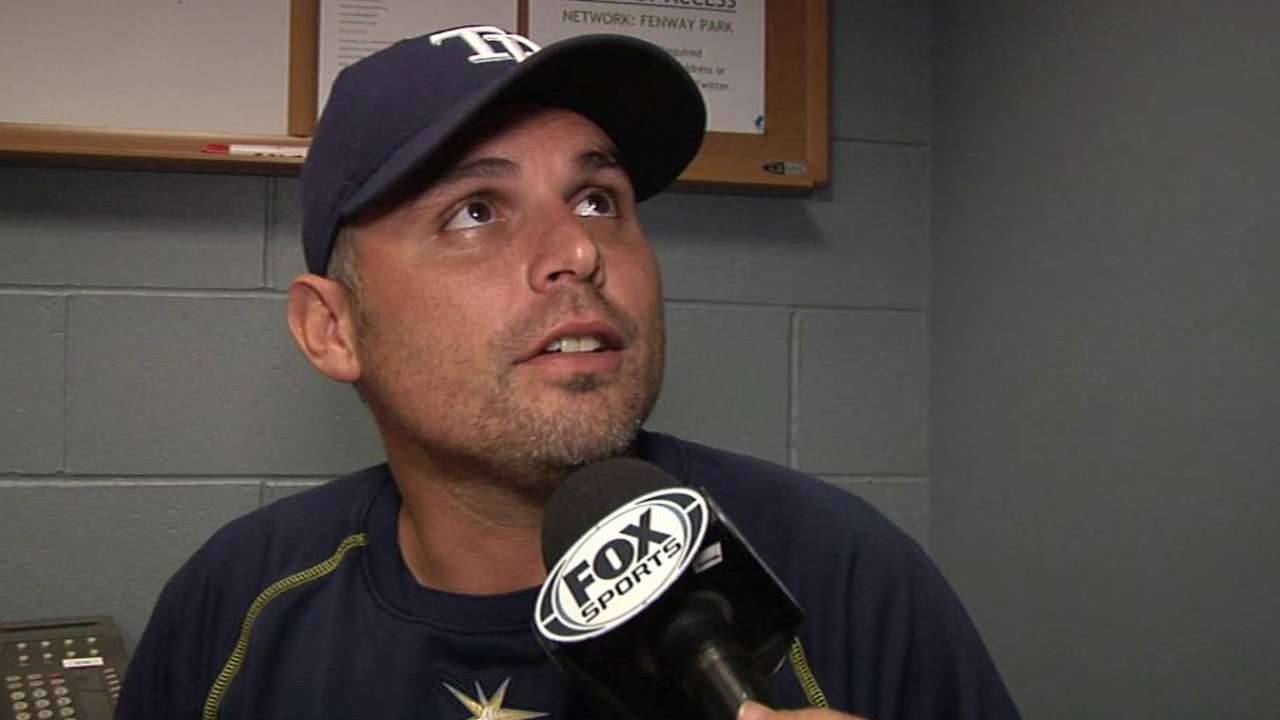 BOSTON -- Jake McGee and David Ortiz have had many battles. Overpowering left-hander vs. a left-handed slugger, a timeless baseball classic.
The percentages fall heavily in favor of the left-hander who throws 97 mph. But that's not how their battle turned out Friday night. Though epic, Ortiz came away the winner, and his triumph in a protracted at-bat came back to bite McGee in the Rays' 7-5 loss to the Red Sox.
The Rays were winning, 5-4, when McGee entered to pitch the seventh inning. Rays manager Kevin Cash said the way the Red Sox's lineup was scheduled to hit, McGee would have pitched that frame even if Kevin Jepsen, whom the Rays traded earlier in the day, had still been on the team.
And the decision looked like the right one when McGee struck out Brock Holt looking for the first out and Xander Bogaerts grounded out for the second to bring Ortiz to the plate.
McGee got ahead 0-2 before Ortiz fought back, fouling off a 94-mph four-seamer to stay alive. Two balls followed before Ortiz fouled four straight pitches. He took his 10th pitch of the at-bat for ball three and the 11th pitch turned into a walk.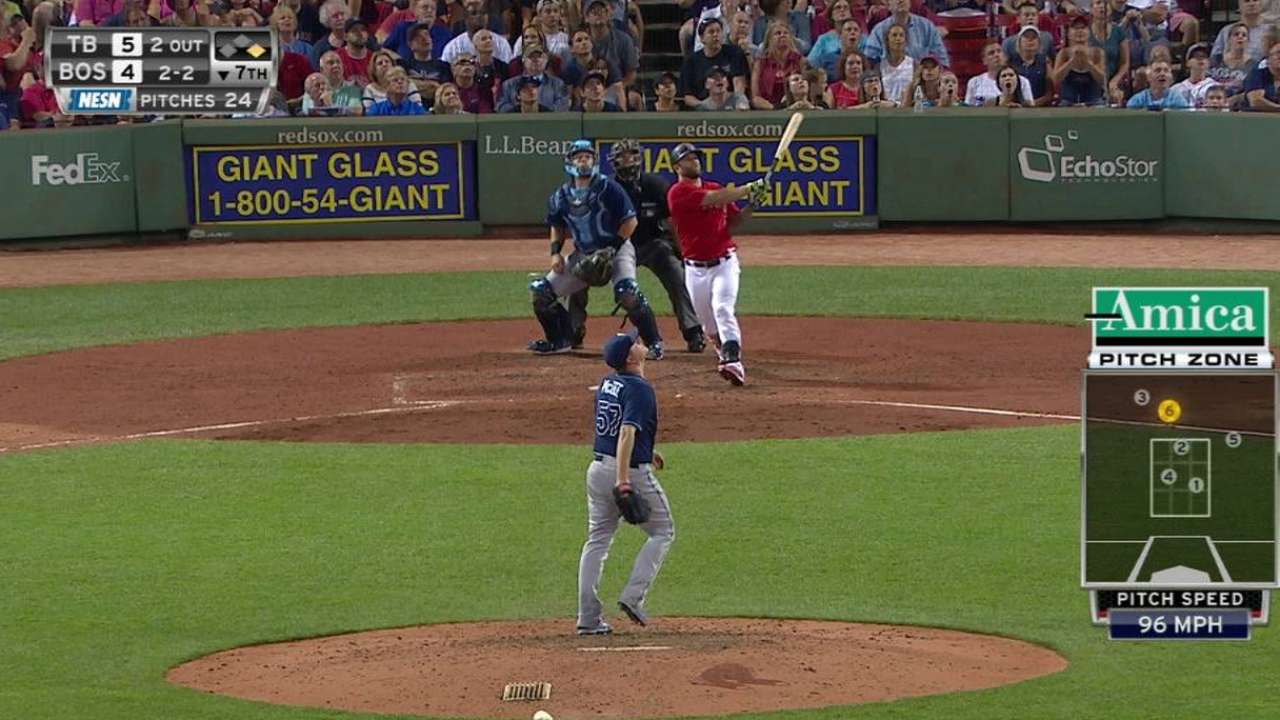 "I tried to mix in some curve balls," said McGee, who rarely throws a curve. "They just weren't in the right spot I wanted them. But he fouled off some good pitches. I was making a lot of good pitches that at-bat -- inside, outside, up and away, curve balls. ... It was a really good at-bat by him."
Mike Napoli followed Ortiz. Once again, McGee got ahead 0-2, but after five pitches the count was even. On the sixth pitch, he threw Napoli a 96-mph two-seamer. The Red Sox slugger connected and sent a towering drive to left. The ball bounced on the top of the Green Monster and into the stands for Napoli's 13th home run of the season, giving the Red Sox a 6-5 lead.
"[The pitch] was where I wanted it," McGee said. "I got it up and away a lot, high. He got the bat to it. Kind of just hit a fly ball to left field. Hit the ledge of the wall. So I couldn't do much about it."
Cash allowed that even a dominant reliever like McGee is not going to win every battle.
"Jake McGee, give some credit on that at-bat to David Ortiz," Cash said. "We've seen him do that over and over throughout his career. And then Mike Napoli gets up on a fastball that's neck high. Sometimes when you do that, you're dealing with a 97-mph fastball, you tip your cap.
"They've had this matchup plenty of times. Tip you cap to David, that was an excellent at-bat. ... You're still dealing with two very dangerous hitters [in Ortiz and Napoli]."
When asked about his team's recent slide, McGee noted "every year we're going to go through some ruts."
"But we have to play a little better as a team altogether," McGee said. "Can't be be perfect every game. Just a rough little stretch."
Bill Chastain is a reporter for MLB.com. This story was not subject to the approval of Major League Baseball or its clubs.