Phils pick up pair of pitching prospects for Revere
Righties Tirado, Cordero headed to Philadelphia from Blue Jays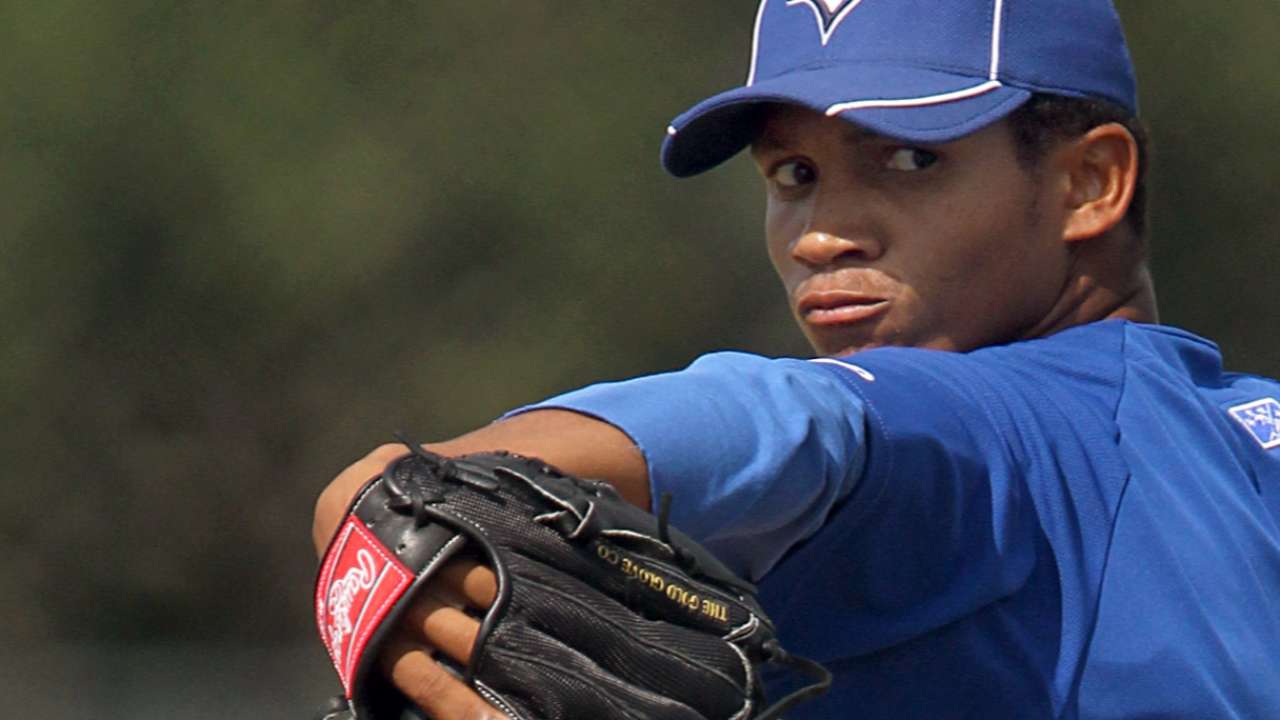 PHILADELPHIA -- The Phillies acquired right-handed pitching prospects Alberto Tirado and Jimmy Cordero from the Blue Jays on Friday afternoon for outfielder Ben Revere in a move completed just prior to the 4 p.m. ET non-waiver Trade Deadline.
Tirado, who slots in as the Phils' No. 15 prospect according to MLBPipeline.com, is a 20-year-old who has transitioned into the bullpen over the past few years. He joined the Blue Jays' organization in 2012 as a 17-year-old starting pitcher. Tirado has spent this season at Class A Advanced Dunedin, where he's 4-3 with a 3.23 ERA in 31 appearances.
Cordero is a 23-year-old reliever who has made 32 appearances combined at Dunedin and Double-A New Hampshire this season. He's posted a 2.70 ERA and a mark of 8.3 K/9 in 50 innings. Cordero is still working on his control, though. He's thrown 23 wild pitches to go along with 80 strikeouts over the last two years.
The Phillies are losing a speedy outfielder with strong contact-hitting ability in Revere. He batted .303 with 95 stolen bases and 157 runs scored in 335 games with Philadelphia.
"Everyone has been saying that [the Blue Jays'] lineup is going to be real nice ... all I have to do is get on [base]. But like I said, with the pitching, too, their bullpen is great, they have a great starting staff -- adding [David] Price and everything," Revere said. "It's going to be fun. It's going to be a lot of fun. I just talked to [Blue Jays general manager Alex Anthopoulos], and he's really excited, and I'm really excited, too."
Nick Suss is an associate reporter for MLB.com. This story was not subject to the approval of Major League Baseball or its clubs.