Braves sad to see teammates traded away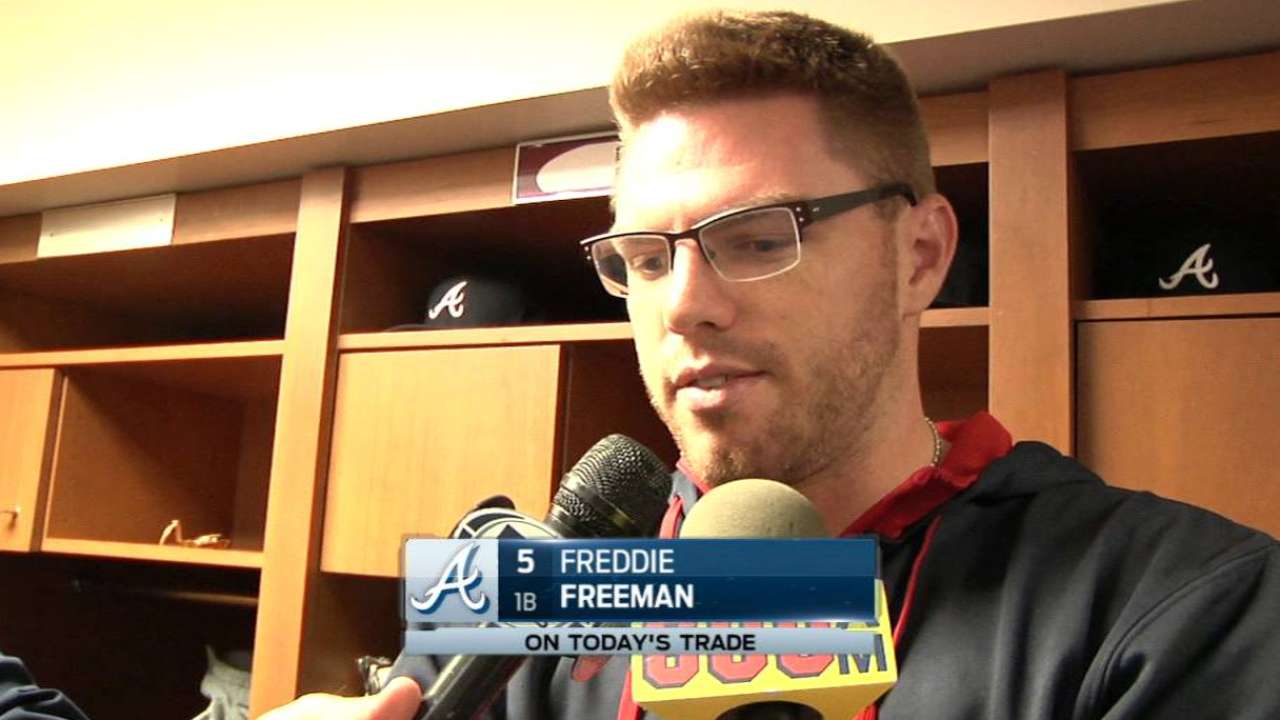 PHILADELPHIA -- The usually upbeat Braves clubhouse had a somber feel to it on Thursday afternoon as the players arrived at Citizens Bank Park and dealt with the fact that three more of their teammates had just been traded.
Though the Braves might have enriched their future on Thursday by acquiring infielder Hector Olivera in a trade that sent Alex Wood, Jim Johnson, Luis Avilan and top prospect Jose Peraza to the Dodgers, some members of the current team viewed this simply as a deal that forced them to bid adieu to friends and be reminded that the team is likely destined to struggle over the season's final two months.
"You build relationships and friendships," Braves first baseman Freddie Freeman said. "It's always tough to see them leave. You wish them the best over there. But this is obviously tough from a personal standpoint."
The Braves' active roster for Thursday night's game against the Phillies included just 11 players who were on the Opening Day roster. Atlanta has accelerated its rebuild mode by trading Kelly Johnson, Juan Uribe, Wood, Johnson and Avilan since the All-Star break.
Veterans Jonny Gomes and A.J. Pierzynski know they could either be traded before Friday's non-waiver Trade Deadline or at some point in August, when clubs can trade for players who have passed through waivers.
"I've only one time been in a position where you didn't have any chance [to compete for a playoff spot], and it stinks," Pierzynski said. "But you have to do what you can and go about it the right way."
Mark Bowman is a reporter for MLB.com. Listen to his podcast. This story was not subject to the approval of Major League Baseball or its clubs.