Ross still sharp as record homerless streak ends
Duda snaps run of 100 innings without allowing a HR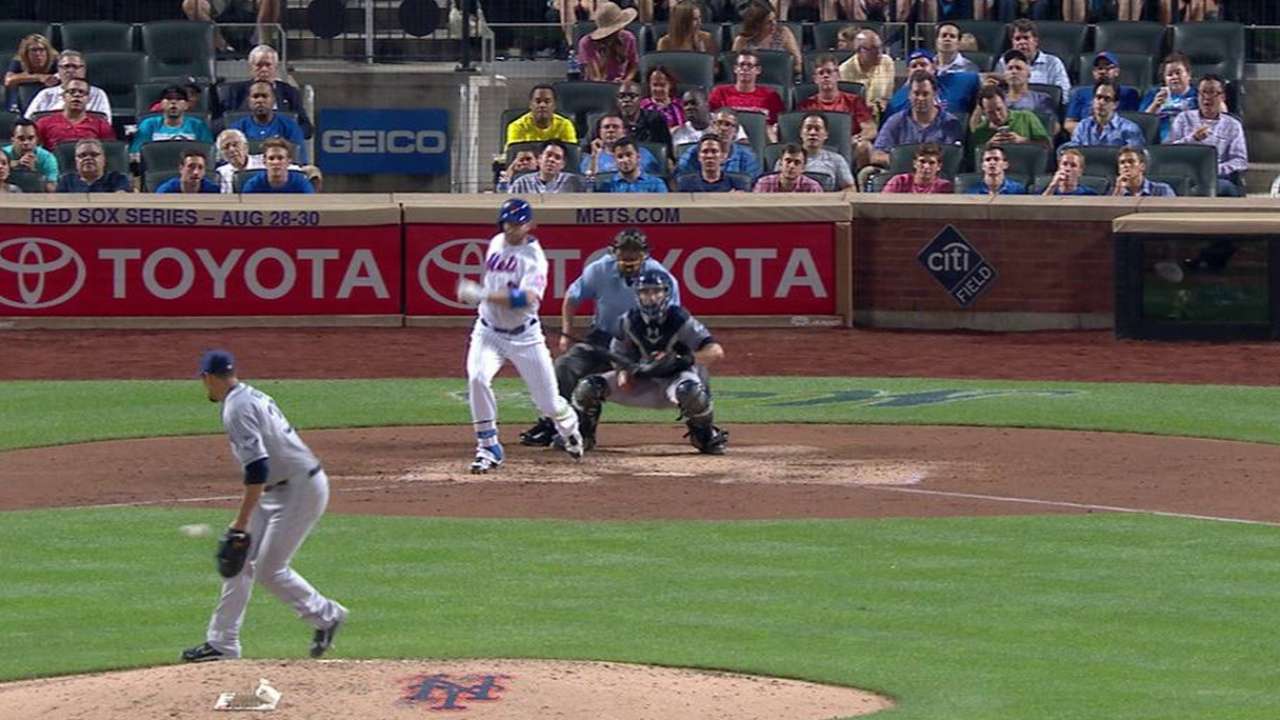 Bill Center, longtime sportswriter for U-T San Diego, is an employee of the Padres.
Tyson Ross's homerless innings streak ended on Lucas Duda's second-inning blast in New York on Wednesday night. But Ross's earned run average still dropped for the 12th time in the last 17 starts since the homerless streak began on May 4.
Duda connected leading off the second inning for the first of his three home runs in the Mets' 7-3 loss.
Ross's 16 straight starts without allowing a homer is the longest streak in Padres history. The old record was 15-straight starts between homers established by Dave Roberts in 1971.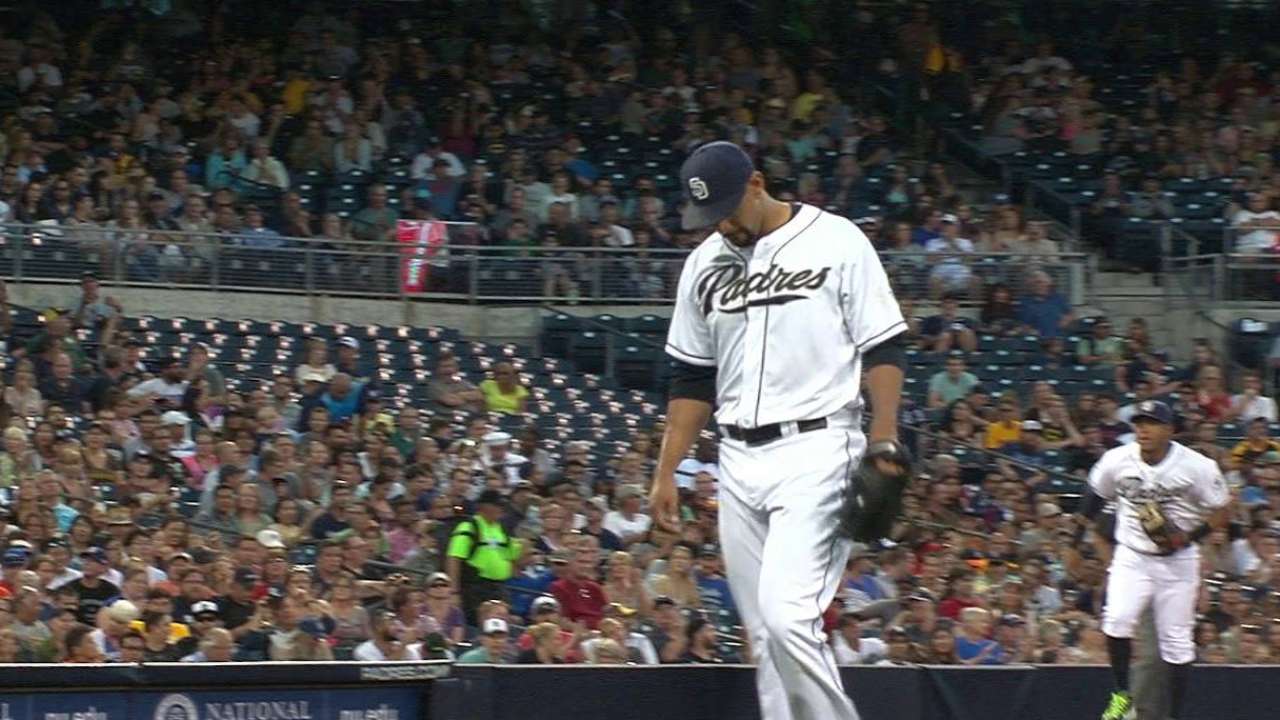 The 100-straight innings in between home runs was the third longest in Padres history. Roberts went 123 1/3 innings during his 15-start streak from April 30-July 20, 1971. Randy Jones went 107 1/3 innings without allowing a home run between July 3-Sept. 11, 1978.
Before Wednesday night, Ross hadn't allowed a home run since Houston's Evan Gattis connected against him on April 28 at Petco Park. Duda's home run was the fourth allowed by Ross this season.
His homerless innings streak was the longest in a single season by a Major League starter since the Mets' Sid Fernandez went 16 starts and 111 innings without allowing a home run in 1992.
Meanwhile, the Duda homer was the only run allowed by Ross on two hits in five innings. He walked four with five strikeouts, departing after only five innings due to tightening in his right thigh after being hit by a comebacker.
Ross's 3.38 ERA equals his third-lowest mark of the season. He is 4-1 over his last eight starts -- and the Padres are 6-2 -- with a 2.68 ERA.
His 0.28 homers-per-nine-innings rate leads the Major Leagues. And Ross ranks third in the Major Leagues this season with a 63.9 percent ground ball rate and second with a 4.22 ground-balls-to-fly-balls ratio. He leads the Major Leagues in both categories in July.
FROM THE SCORECARD
• Before last Friday, the Padres hadn't had back-to-back homers since Chase Headley and Chris Denorfia connected on July 27, 2013. Now they've had two sets of back-to-back homers in a span of five games. Justin Upton and Yonder Alonso connected for back-to-back homers in New York on Wednesday night. Alonso and Matt Kemp hit back-to-back homers on July 24 against the Miami Marlins at Petco Park.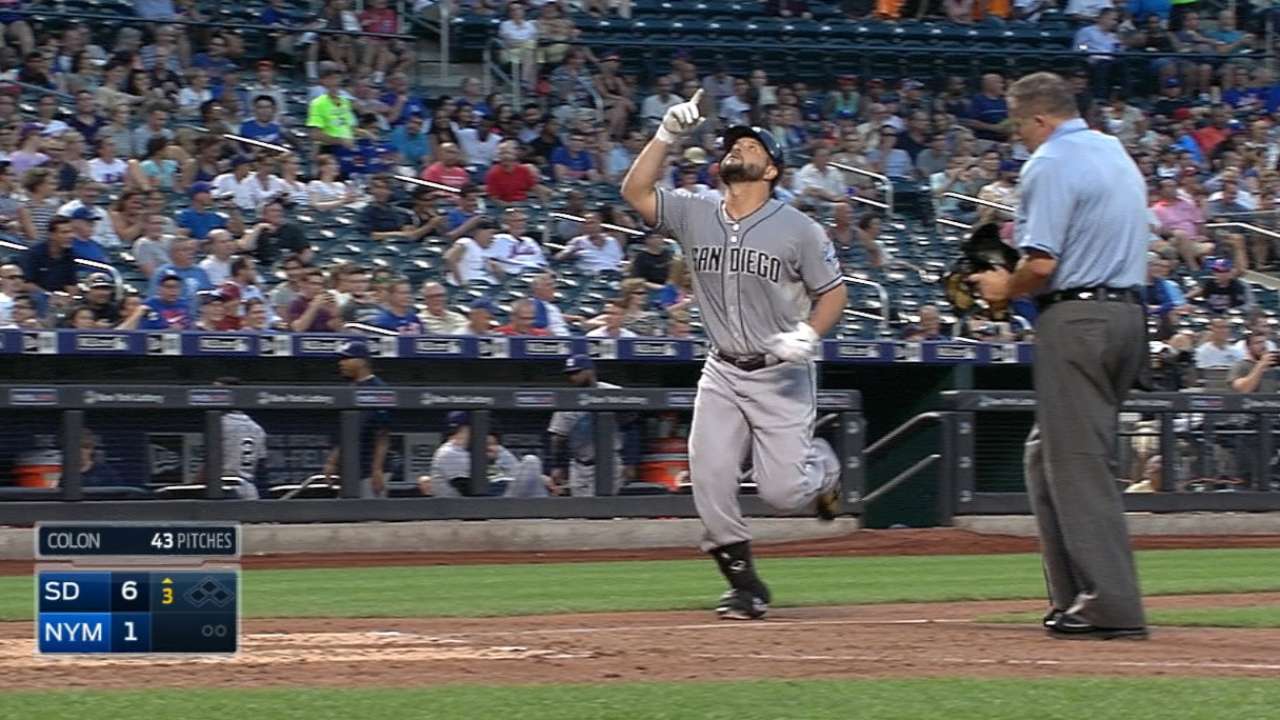 • Yangervis Solarte was 4-for-5 with two doubles, an RBI and two runs scored Wednesday night, as he started at third for the 12th time in the last 13 games. Solarte has hit .304 (14-46) during the run with three doubles, a triple and a home run for four RBIs and nine runs scored. He raised his average from .247 to .256.
• Alonso's two home runs in his last five games followed a run of going 39-straight games without a home run dating back to June 6.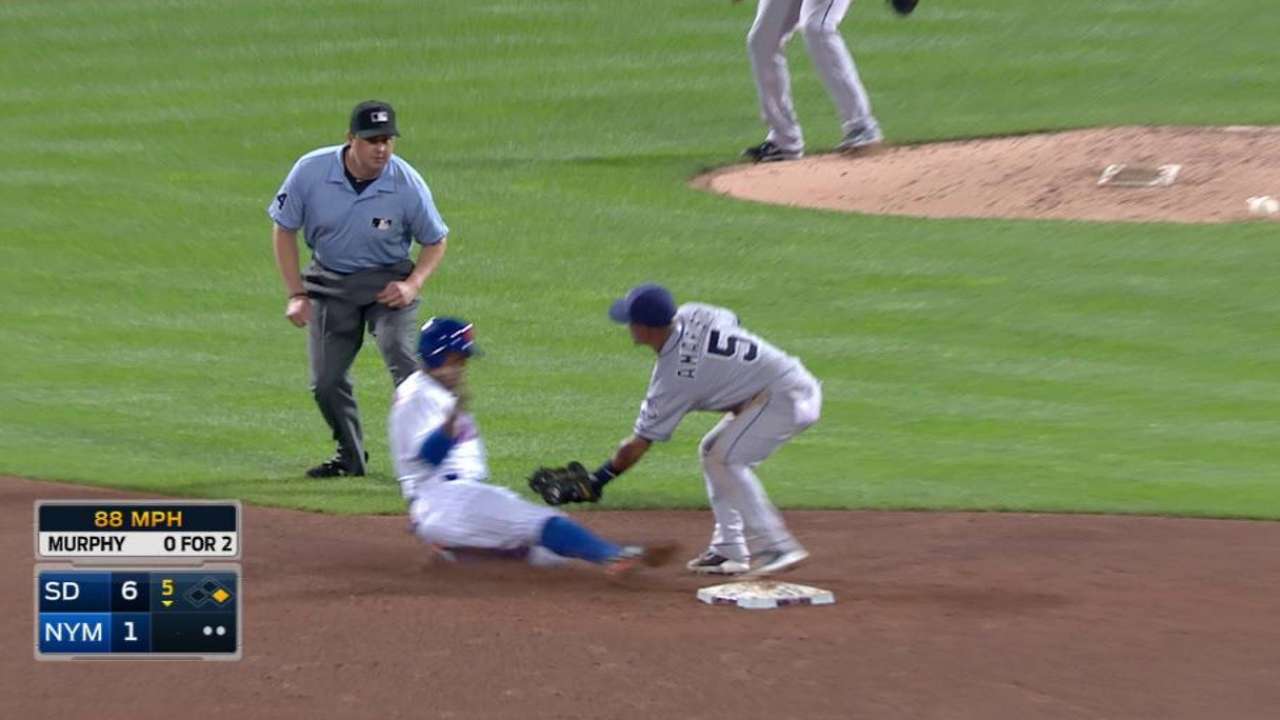 • Upton's left oblique issues might finally be behind the left fielder. His 17th homer Wednesday was his second in three games, and his third since the All-Star break. Upton is 5-for-14 in his last four games with two homers and four RBIs.
• Catcher Austin Hedges had his second, two-hit game of the month and the season Wednesday. He is 6-for-19 in his last six starts with a homer, three RBIs and two runs scored. Hedges has caught six of the last eight starts made by Ross, and each of the last four.