Mets won't rush d'Arnaud into full-time role
Organization will evaluate Plawecki's situation as starting catcher returns from DL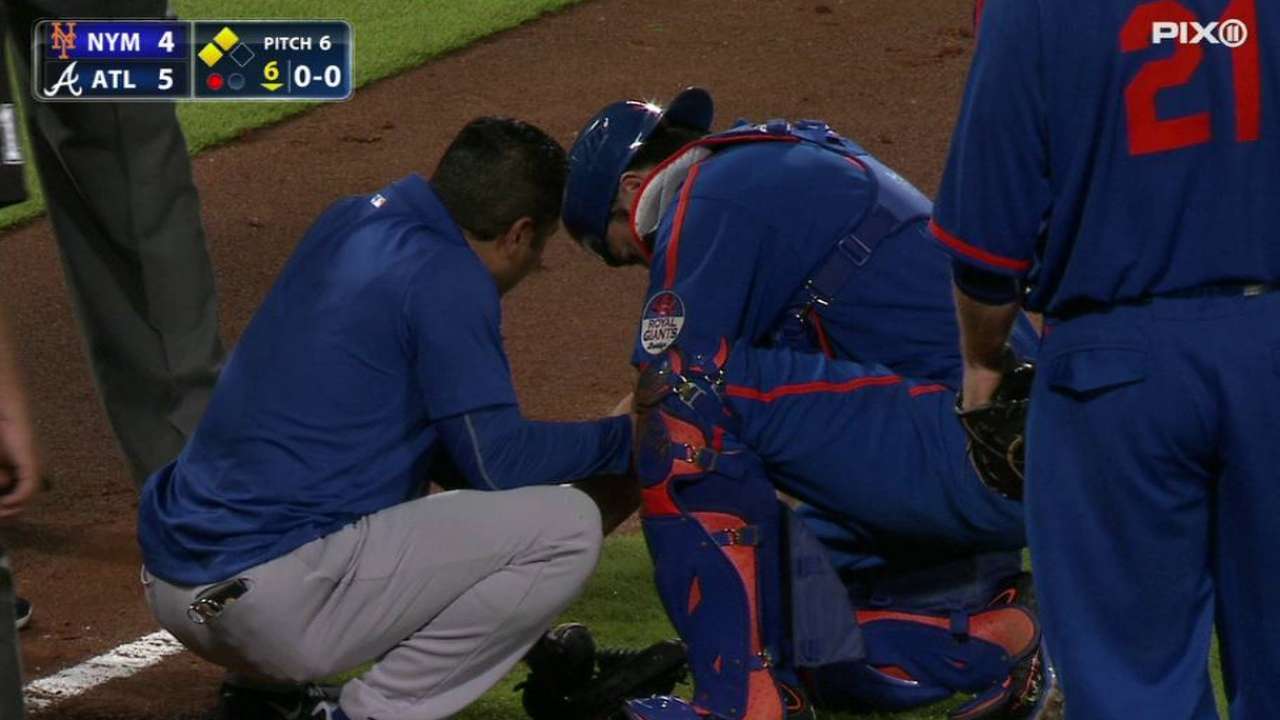 NEW YORK -- The Mets expect to activate Travis d'Arnaud from the 15-day disabled list Friday, but they plan to be more careful with the catcher this time.
d'Arnaud has been on the disabled list since June 20 with a sprained right elbow. He completed a five-game rehab stint with Double-A Binghamton this week, and he took an off-day Thursday to rest up for his return.
"I feel great," d'Arnaud said. "Just happy to be playing again and be up here with this great group of gentlemen."
d'Arnaud's DL stint came just weeks after he returned from another injury, that one a broken right pinkie finger. When he came back from the finger injury, New York threw him into full-time action, which ended up being too much, too soon.
This time, manager Terry Collins plans to give d'Arnaud sporadic days off in an attempt to keep him fresh as the Mets make a run at the postseason.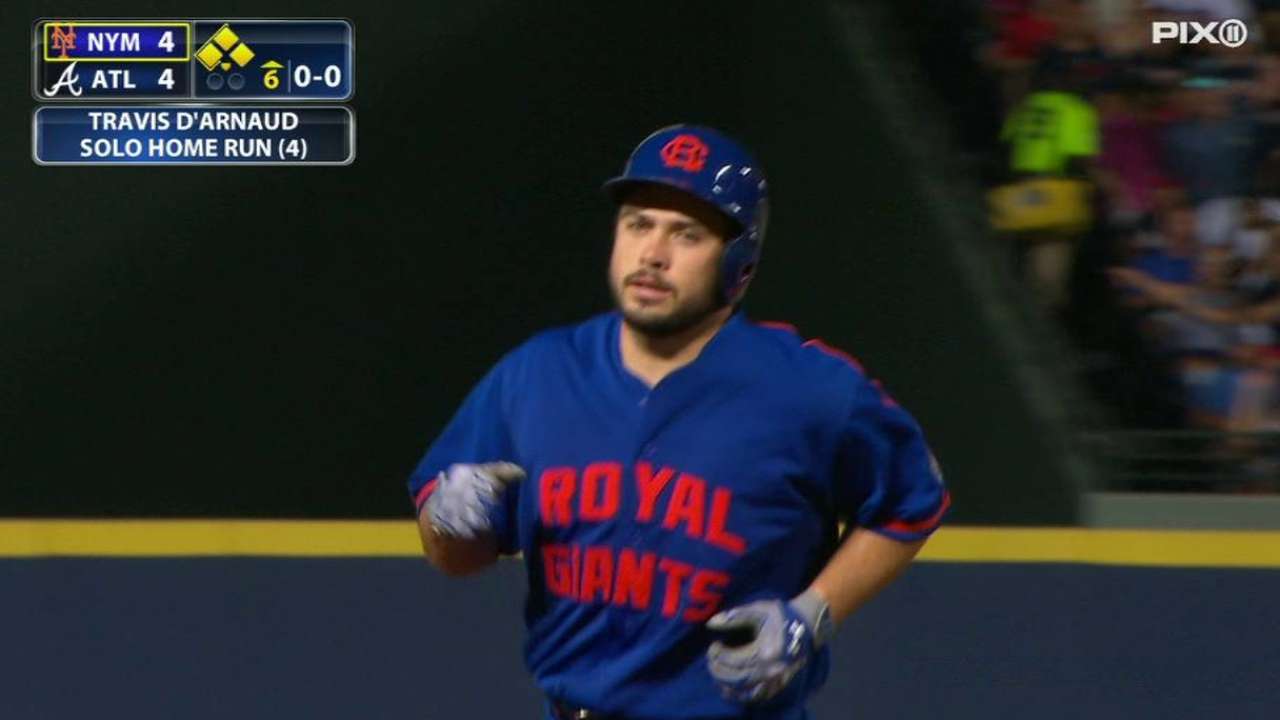 "He won't be a four-in-a-row guy," Collins said. "He might play two and get a day off. We'll see how he feels. The last time we did this, he played in two in a row and the second day, he was really sore at the end of the game."
In an accompanying move, the Mets optioned catcher Anthony Recker to Triple-A Las Vegas, leaving Kevin Plawecki as the backup catcher. Collins said if the Mets thought Plawecki, 24, can continue to improve while playing on a limited basis in the Major Leagues, it would likely be Recker leaving the big league club.
Collins said Thursday he isn't sure whether a player can grow at an acceptable rate while playing occasionally in the Major Leagues.
d'Arnaud's return figures to add more stability to a lineup that's already received an upgrade -- acquisitions Juan Uribe and Kelly Johnson, not to mention a resurgent Lucas Duda -- in the past week. In 19 games this season, d'Arnaud is batting .296 with four home runs and 17 RBIs.
Alden Woods is an associate reporter for MLB.com. This story was not subject to the approval of Major League Baseball or its clubs.