Tulo says hello: Newcomer dazzles in debut
In first career start batting leadoff, Blue Jays new arrival homers, doubles twice, drives in three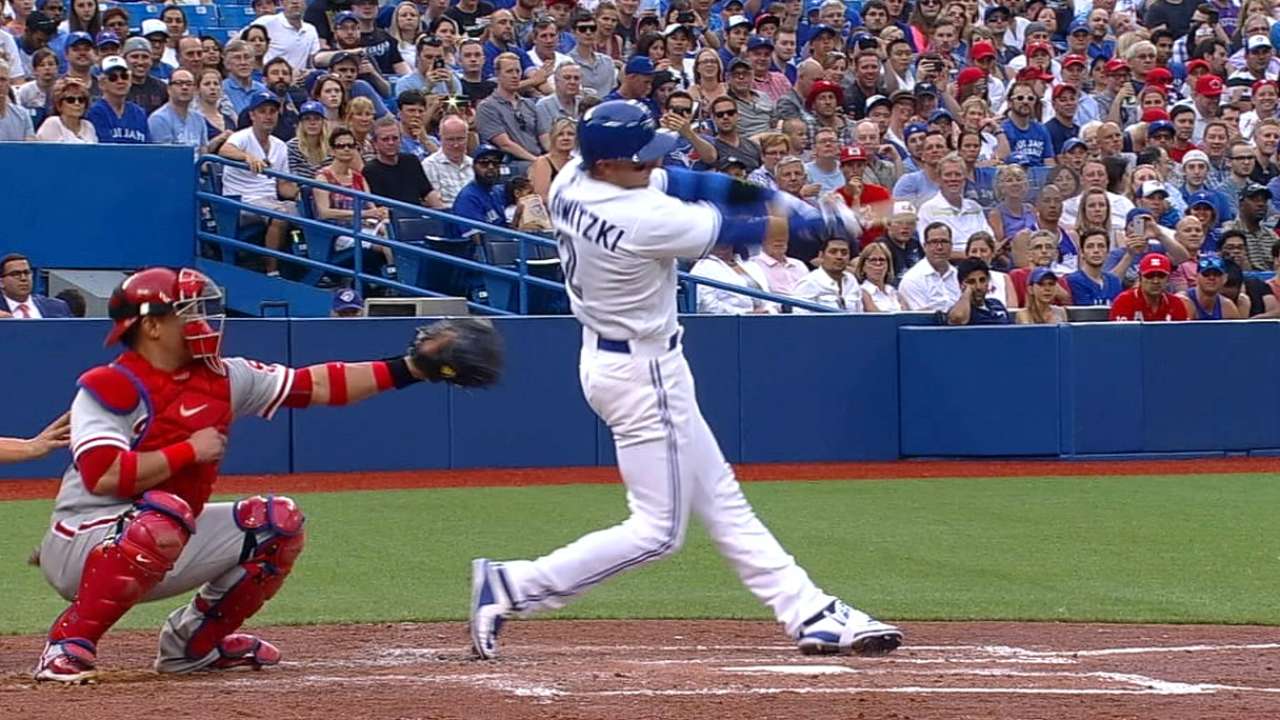 TORONTO -- Troy Tulowitzki apparently has a thing for making positive first impressions, because he didn't waste any time showing his teammates and the city of Toronto just how good he can be.
Tulowitzki went 3-for-5 with a home run, two doubles, three RBIs and three runs to lead the Blue Jays to an 8-2 victory over the Phillies in his American League debut Wednesday. Not bad for a guy who less than 36 hours prior had been left stunned by a shocking trade away from the only Major League franchise he had ever known.
"Some guys do things with style, and it couldn't have gone any better, really," Blue Jays manager John Gibbons said. " ... Some guys have that knack."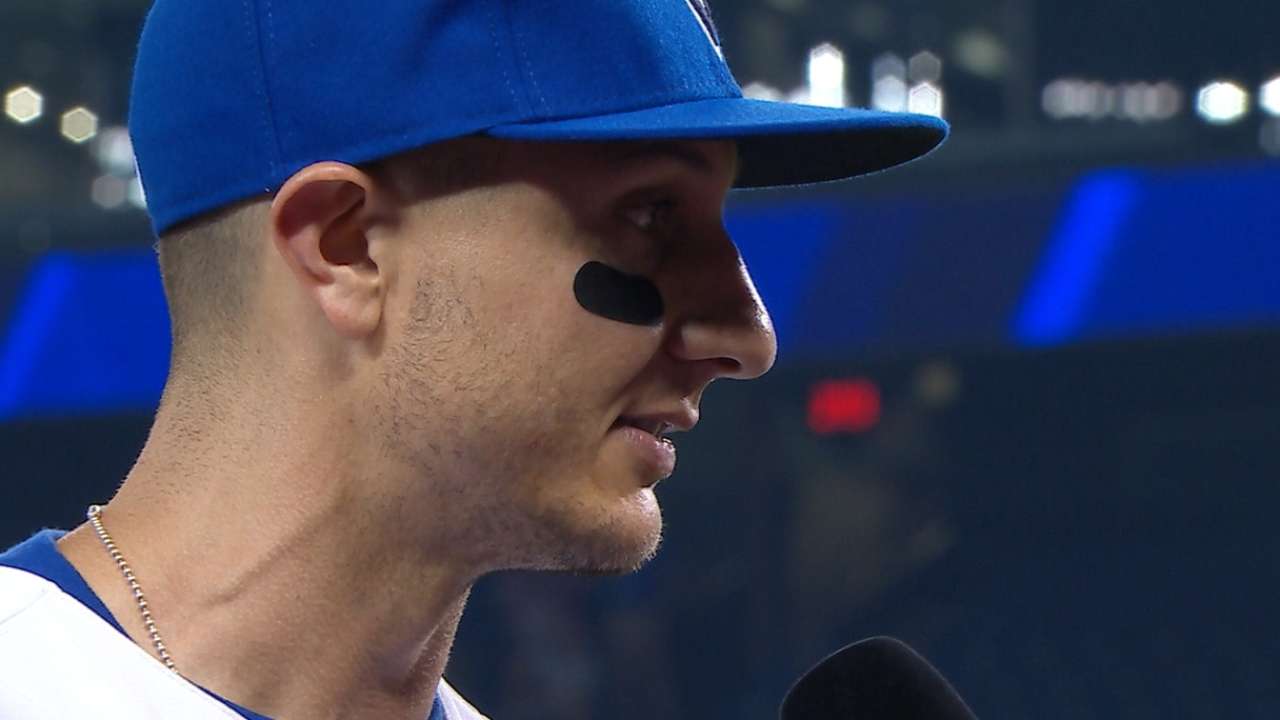 It was the kind of debut that Tulowitzki won't forget any time soon. He walked to the plate in the first inning and drew a standing ovation from the 27,060 fans in attedance. He homered in the third, doubled in the fifth and added an RBI double in the sixth.
"I was nervous going into the game, no doubt about it," Tulowitzki said. "It was the first time I've worn a different uniform. Kept looking down and seeing blue, it's a little different for me. But by the time I got out there on the field, I felt myself and I was excited to go."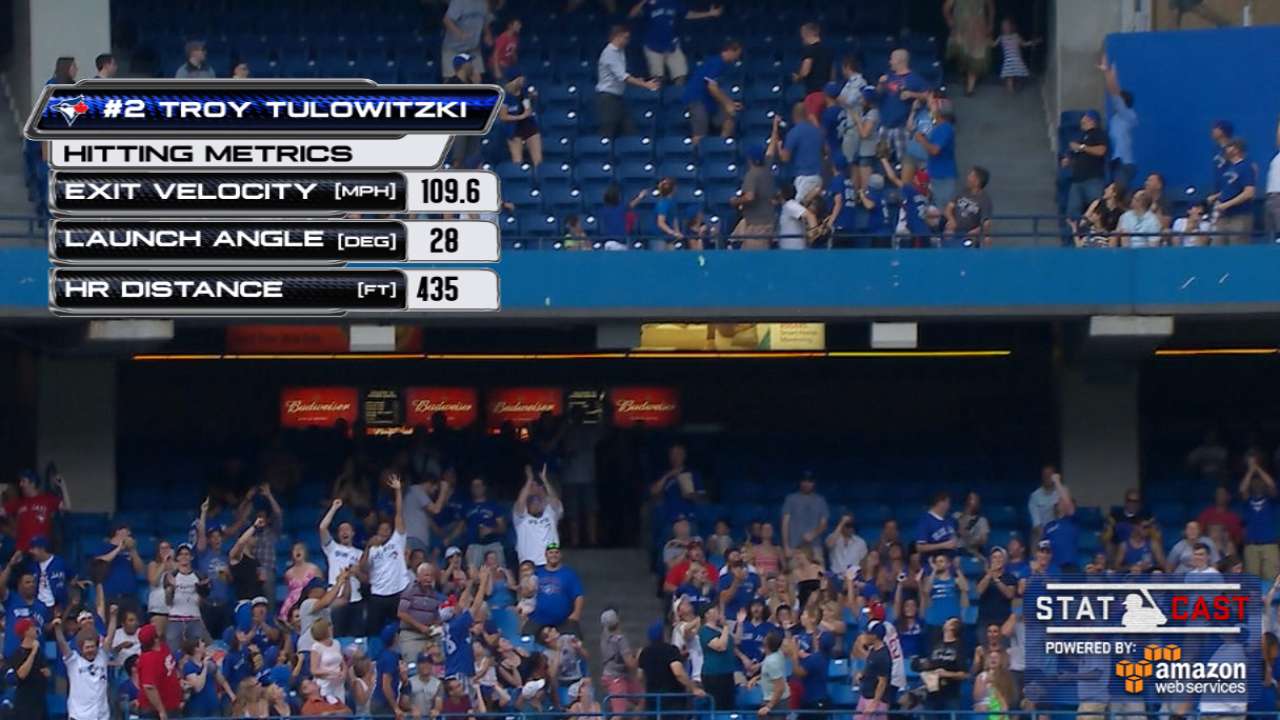 • After initial shock, Tulo excited to join Blue Jays
Tulowitzki's production came in a game when he started in the leadoff spot for the first time in his career. The 10-year veteran previously had five plate appearances hitting first, but he never actually started a game there prior to his arrival in Toronto.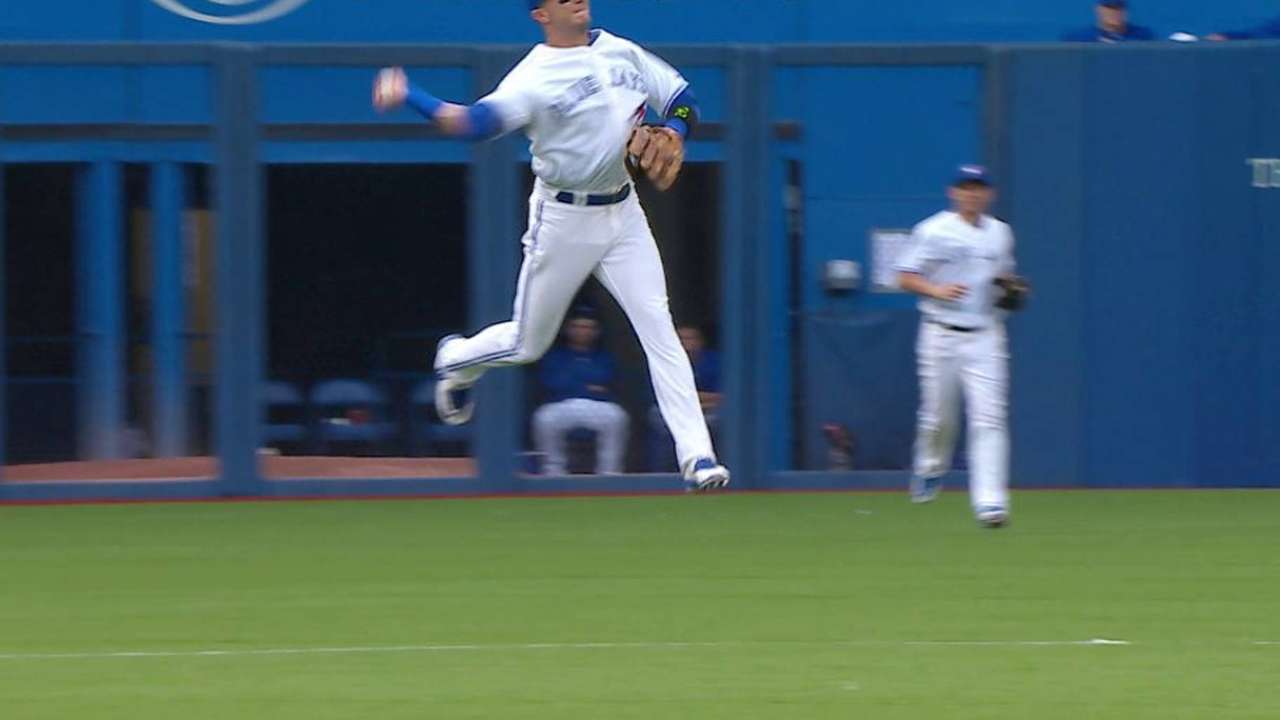 The 30-year-old has the reputation of being an elite middle-of-the-order bat, but the Blue Jays have a surplus of those, and that prompted Gibbons to take a non-traditional approach to his lineup. His solution was to go with the club's best four hitters in the top four spots.
The initial lineup had Tulowitzki hitting first followed by Josh Donaldson, Jose Bautista and Edwin Encarnacion. That plan changed when Encarnacion was scratched because of a jammed finger, but expect this group to stick together for a while.
"I think it's important that your best hitters, you get them to the plate as many times as you can, because many times ... you roll that lineup around for that last shot, it's late in the game, and you finish with your top two hitters sitting on deck," Gibbons said.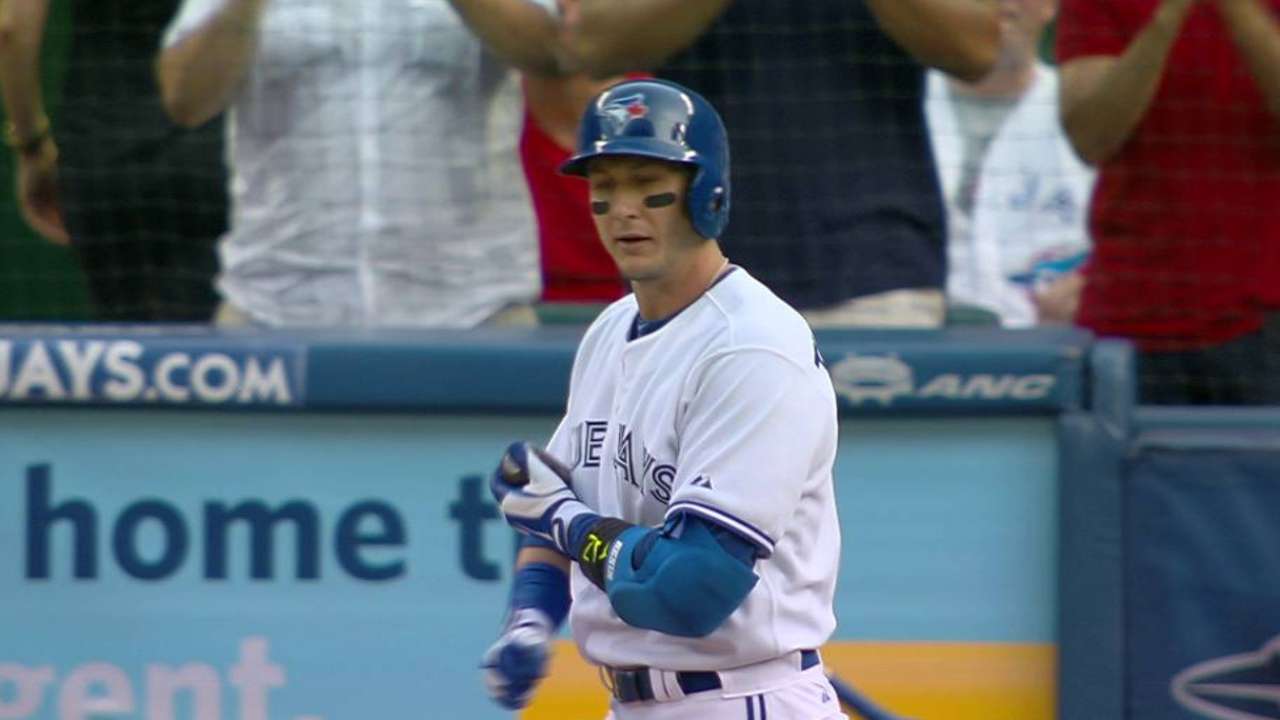 "The American League is a little different, too -- you don't have that pitcher hitting. And in the National League, you want your producers to have a chance to get guys on base, so they tend to slide them back a spot or two. American League is different."
Gibbons likely was headed in a slightly different direction with his batting lineup until Devon Travis left Tuesday night's game with irritation in his left shoulder. It's the same injury that forced him to miss almost six weeks earlier this year, and there's a concern he could once again end up missing significant time.
• Travis out indefinitely with shoulder injury
If Travis requires time on the disabled list, Wednesday's initial lineup could be the one Toronto goes with for an extended period of time. It might look a little strange, but this is also coming from a manager who liked hitting Bautista second the last couple of years and at one point experimented with Vernon Wells hitting leadoff.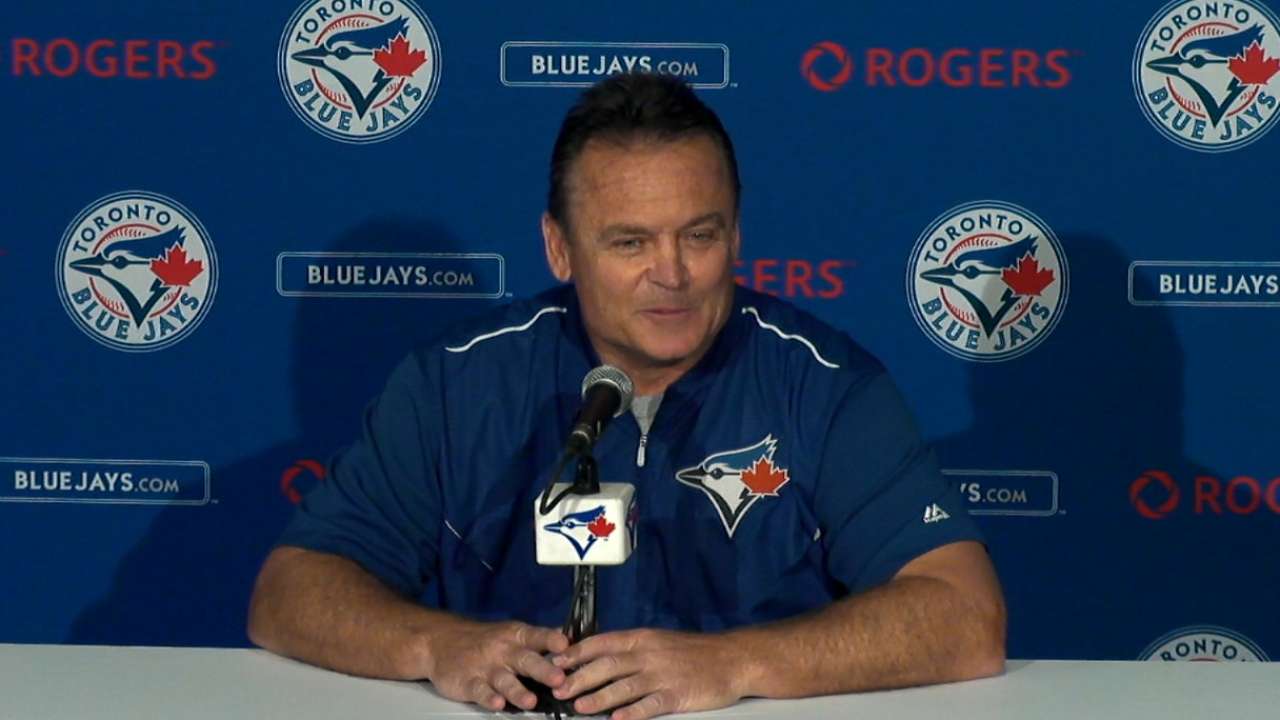 The approach is hard to argue with, considering it could mean extra at-bats for the best hitters in the lineup. Even though Tulowitzki didn't have any previous experience leading off, he was more than willing to take on the additional challenge. If there were any doubts about that, they were eliminated after his performance Wednesday.
"My thing is, as long as I'm playing, I'll be happy," Tulowitzki said. "Wherever I hit, it really doesn't matter. Let's be honest here, if it becomes a problem, meaning there are so many middle-of-the-order hitters, I think that's a problem that we would all like to have."
Gregor Chisholm is a reporter for MLB.com. Read his blog, North of the Border, follow him on Twitter @gregorMLB and Facebook, and listen to his podcast. This story was not subject to the approval of Major League Baseball or its clubs.