MLB.com Columnist
Bernie Pleskoff
Scouting profile: Kyle Schwarber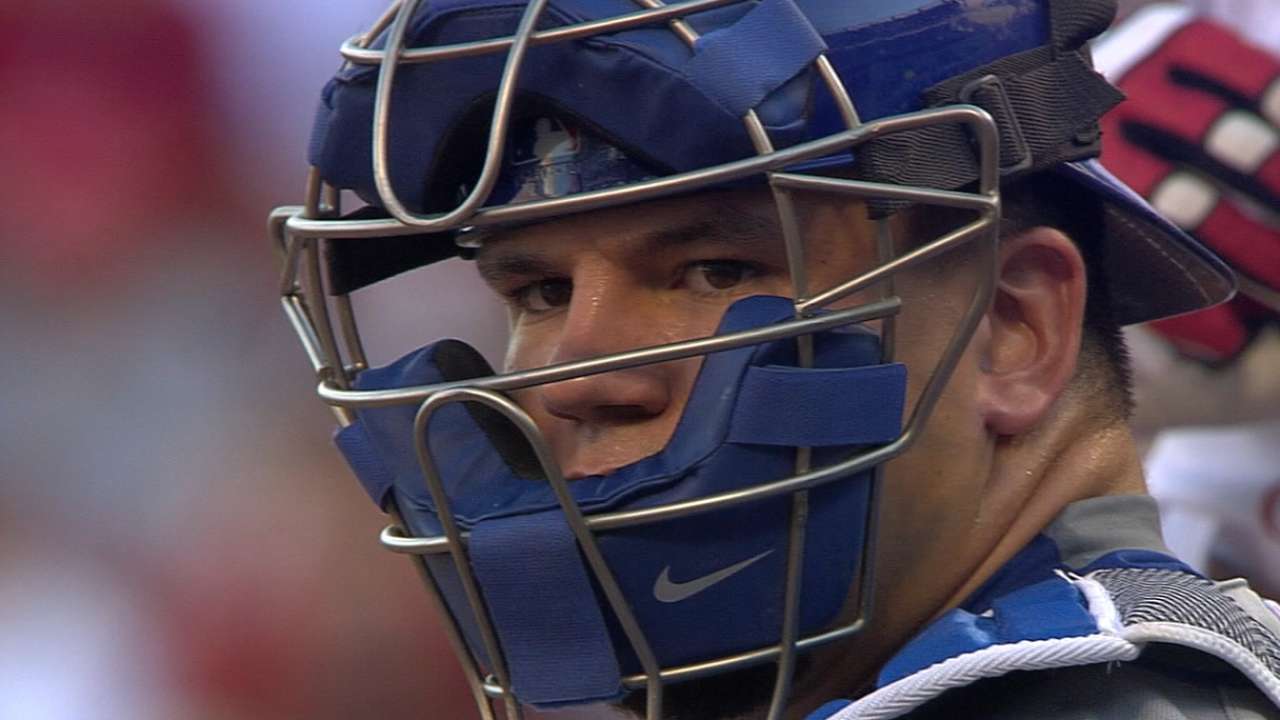 Background
One look at Kyle Schwarber screams "catcher." At 6-foot, 235 pounds, Schwarber has the fairly stout, wide-bodied look of a guy that could earn a nice living as a big league catcher. But that may not become his ultimate position. His bat is solid, and his offense is Major League ready. However, he still needs work as a backstop. Perhaps, he'll end up as an outfielder, but the Cubs seem set at those positions.
Schwarber went to Middletown High School (Ohio). He was a star linebacker on the football team. Even with an outstanding batting average, he wasn't selected in the First-Year Player Draft following graduation. He did, however attend Indiana University, and his bat made a tremendous statement.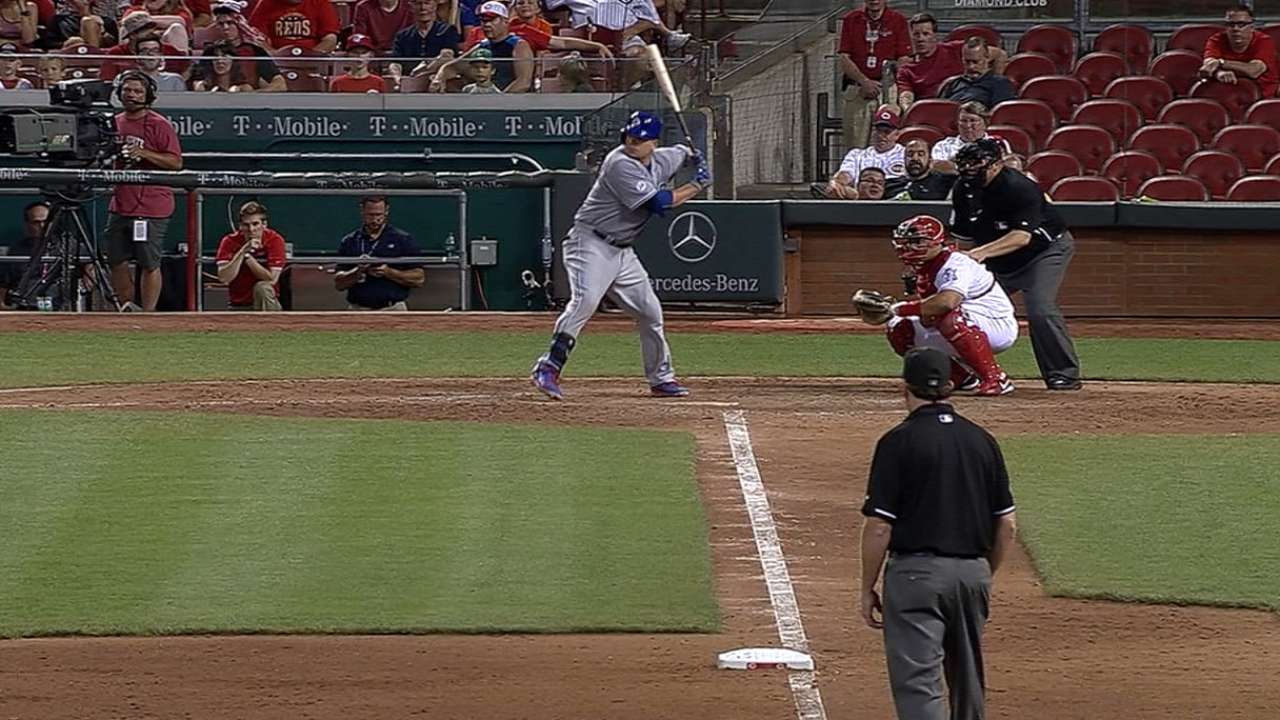 In Schwarber's junior year at Indiana, he hit 14 home runs and had a .358 batting average.
Schwarber was chosen in the first round as the fourth overall pick by the Cubs in the 2014 Draft.
Schwarber is No. 1 on the Cubs Top 30 Prospect list.
Offense
As a left-handed hitter, Schwarber's power could be game-changing. Whenever I have seen him play, he gets the barrel of the bat out front and uses his right field pull side as his personal playground. I've seen him drive the ball directly down the right field line, and I've seen him hit the ball over the wall to right-center field.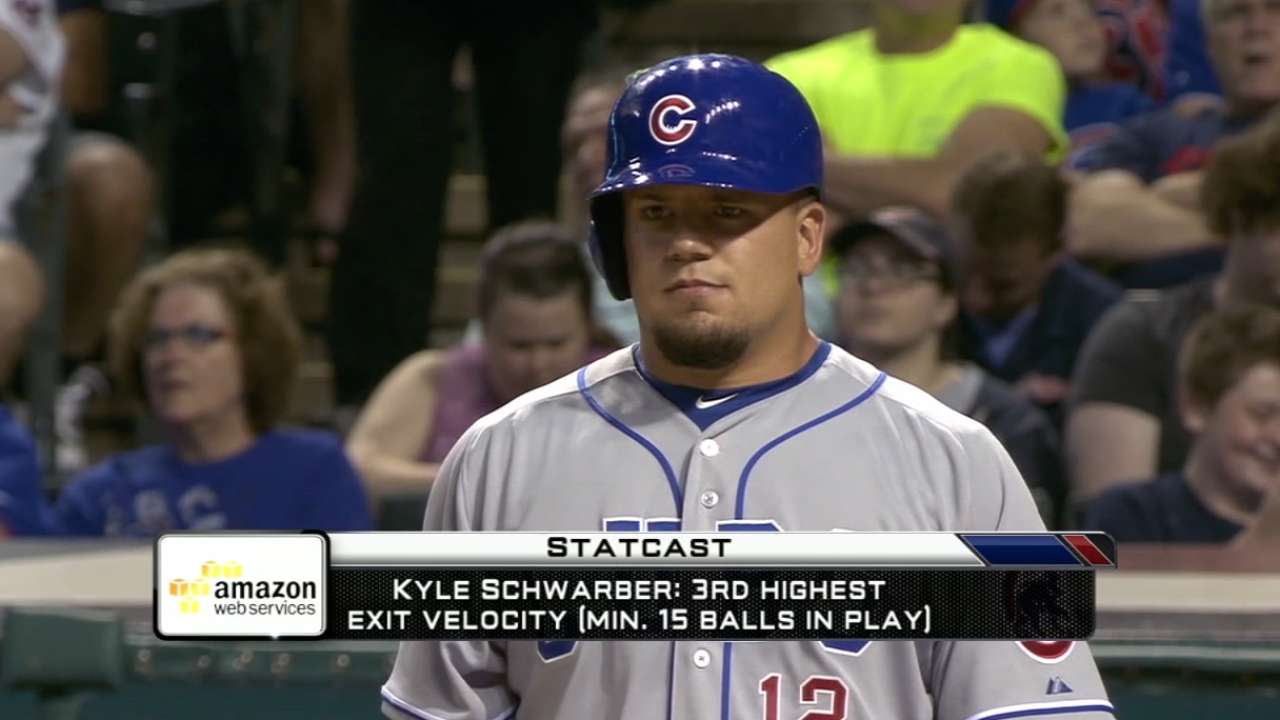 Named All Star Futures Game MVP, Schwarber has awesome strength in his lower body. He has the power to punish the pitch, drive the ball hard, and get enough loft and backspin to hit a healthy share of home runs.
While his swing is aggressive, he has good patience at the plate and above average pitch recognition. His knowledge of the strike zone is advanced, and he knows how to accept a base on balls.
Defense
If there is any rain to fall on Schwarber's parade, it's his defense behind the plate. His mechanics as a catcher tell the tale of a big man. Defensively, he is a work in progress. His footwork is still a bit slow and unrefined. The transfer of the ball from glove to hand is also slow, reducing the time to challenge potential base stealers. He needs more development time behind the plate and has to show improvement handling breaking balls and calling a game.
Overall, he's slow. That makes his outfield defense a challenge as well. He has enough arm strength to play in the outfield, but he still looks like a catcher wherever he plays.
In an ideal world, at this point of his development, Schwarber projects as a dynamic designated hitter. That position is unavailable to him in the National League.
Strengths
Schwarber can turn a game with one swing of the bat. He knows how to hit. Power is his greatest strength. I also believe he will hit for a good batting average as his outstanding .333 collective batting average in parts of two Minor League seasons can attest.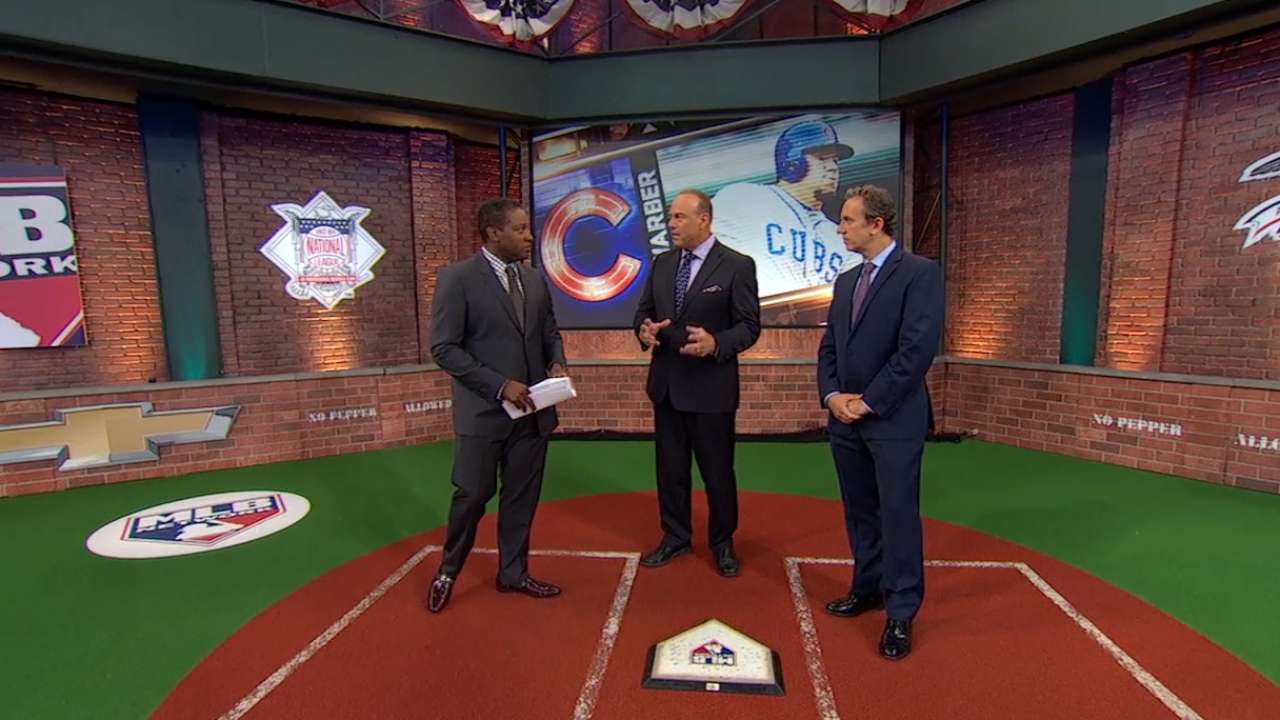 Weaknesses
Schwarber is sluggish on the bases and slow defensively. He's a big guy and it takes a moment or two to get his motor running. He's an offensive player. As a result, if he goes in to an offensive tailspin, his value declines.
I find this interesting
Schwarber can hit both right and left-handed pitching -- it doesn't matter. I think he can become a 38-home run hitter from the left-handed batter's box.
The future of Schwarber
Some may feel all the top Cubs prospects have graduated to the big leagues, but there are more to come, including Schwarber.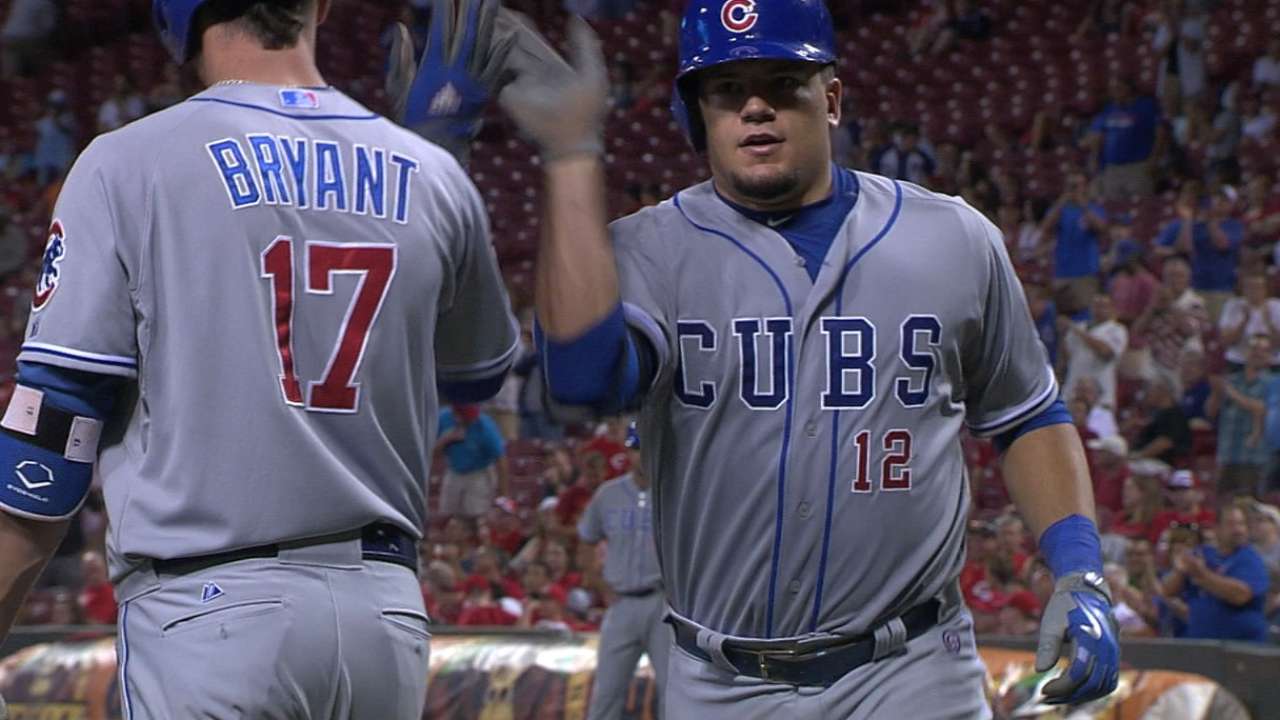 Recently promoted to the Cubs with an injury to Miguel Montero, Schwarber has already shown he has the ability to add length and power to the Cubs lineup. He provides even more offense to the young team.
Schwarber continues to improve as a catcher. Hopefully, he will show enough ability and reliable catching mechanics to stick behind the plate. That would be Schwarber's best option with the Cubs. They can likely slot him there more quickly as a catcher than in the outfield.
Schwarber in one word
Impactful
Bernie Pleskoff has served as a professional scout for the Houston Astros and Seattle Mariners. Follow @BerniePleskoff on Twitter. This story was not subject to the approval of Major League Baseball or its clubs.