Red-hot White Sox aren't ready to watch standings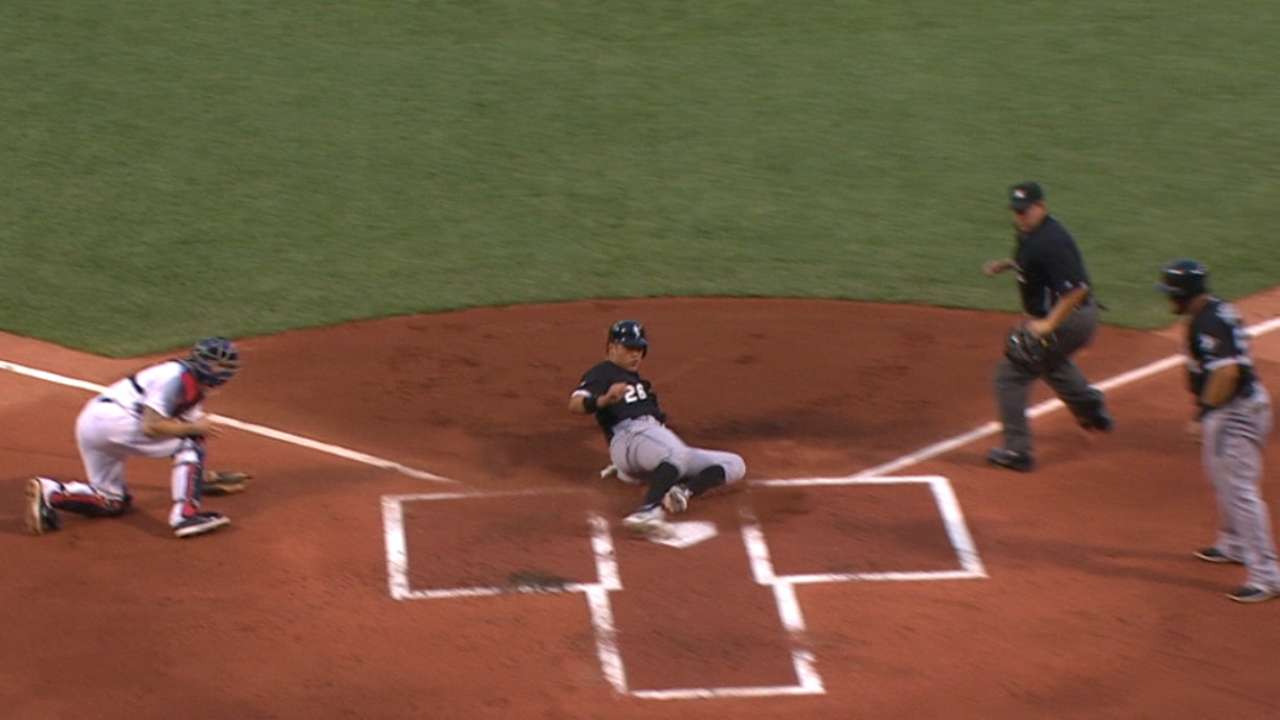 BOSTON -- The American League standings and the White Sox appear to have mended fences.
After underachieving for most of the 2015 season, the South Siders claimed their sixth straight victory Tuesday night by virtue of a 9-4 victory over the Red Sox at Fenway Park. Not only are the White Sox winning, but they are winning by a combined 45-17 margin during a stretch that has pushed them to 48-50 overall.
That record leaves the White Sox just 3 1/2 games behind the Minnesota Twins for the second AL Wild Card spot and seemingly jumping over teams by the day in the race for the postseason. Yet, they don't seem very interested in interacting with those standings until absolutely necessary.
"Again, as soon as you start paying attention to that, you take your focus off of what's going well," White Sox manager Robin Ventura said. "Right now, this is all going well and you continue with that. You don't need to pay attention to [the standings]. There's still a lot of baseball left."
No truer words were ever spoken by a man who has guided the South Siders from almost certain seller mode, with the non-waiver Trade Deadline approaching Friday, to respectability. There has been a lot of talk about whether it's too late for the White Sox to get into the race for that second Wild Card, but in reality, they have 64 games to play.
And business will pick up starting this weekend with the White Sox hosting the Yankees and Rays and then moving on to Kansas City. So, instead of worrying about what others are doing or where they currently reside in the big picture, they simply worry about themselves.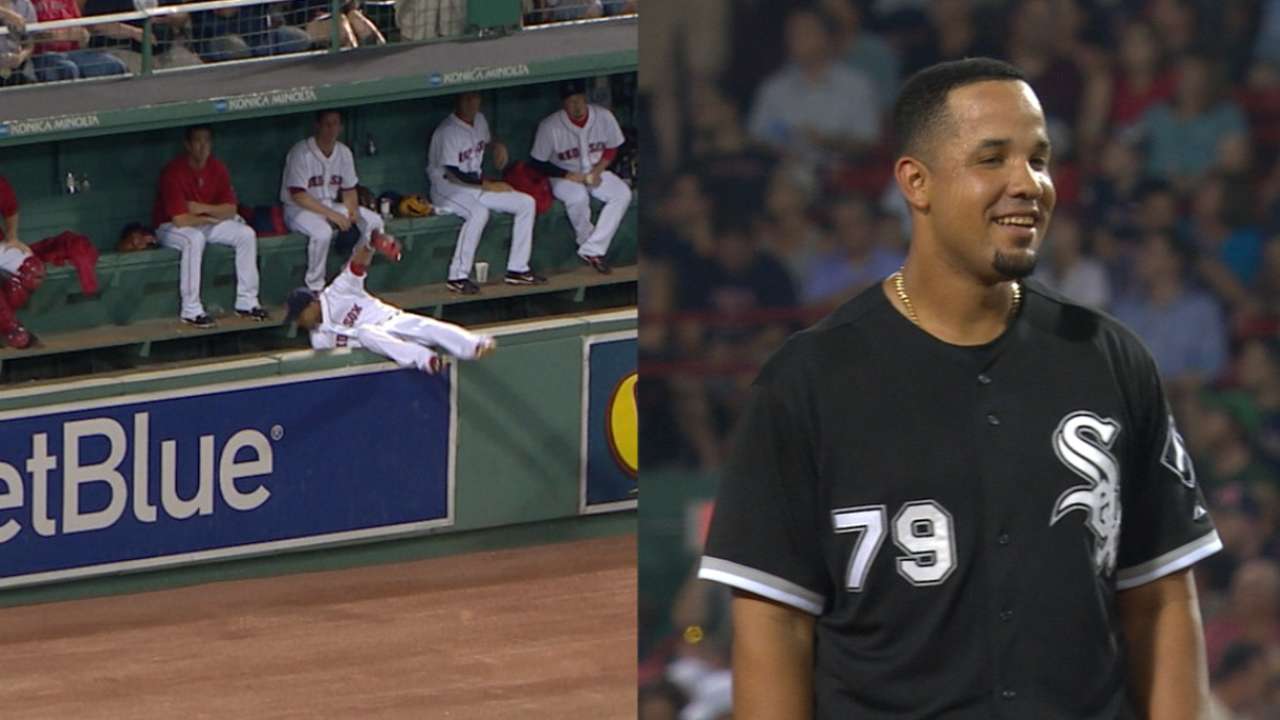 "From time to time we check the standings, but it's not something where we put all of our attention," said White Sox first baseman Jose Abreu through interpreter and White Sox Spanish language broadcaster Billy Russo. "Our main focus and our attention is in the daily game. Try to do what we are best at every day. That's the way you can win games and move up in the standings.
"We are trying to keep that tempo. Try hard every day, and like I said before, the results have to be with us [at some point]. We've been working so hard to play better."
A number of White Sox players have talked about breaks not going their way for much of this season, but even that fact seems to be changing. Abreu picked up a home run Tuesday that only cleared the fence because Red Sox center fielder Mookie Betts caught the ball, fell over the right-center-field wall and the ball came loose when he landed on his upper back in the Boston bullpen. Upon video review following a White Sox challenge, the out call was changed to Abreu's 16th homer.
Abreu didn't have much to say about the play postgame, adding he has never had it happen before but the home run was welcome. The White Sox follow a similar low-key approach. Success is appreciated as a team, almost now expected with the talent on this roster, but there's more to achieve.
Scott Merkin is a reporter for MLB.com. Read his blog, Merk's Works, follow him on Twitter @scottmerkin and listen to his podcast. This story was not subject to the approval of Major League Baseball or its clubs.