Regaining timing, Freeman launches homer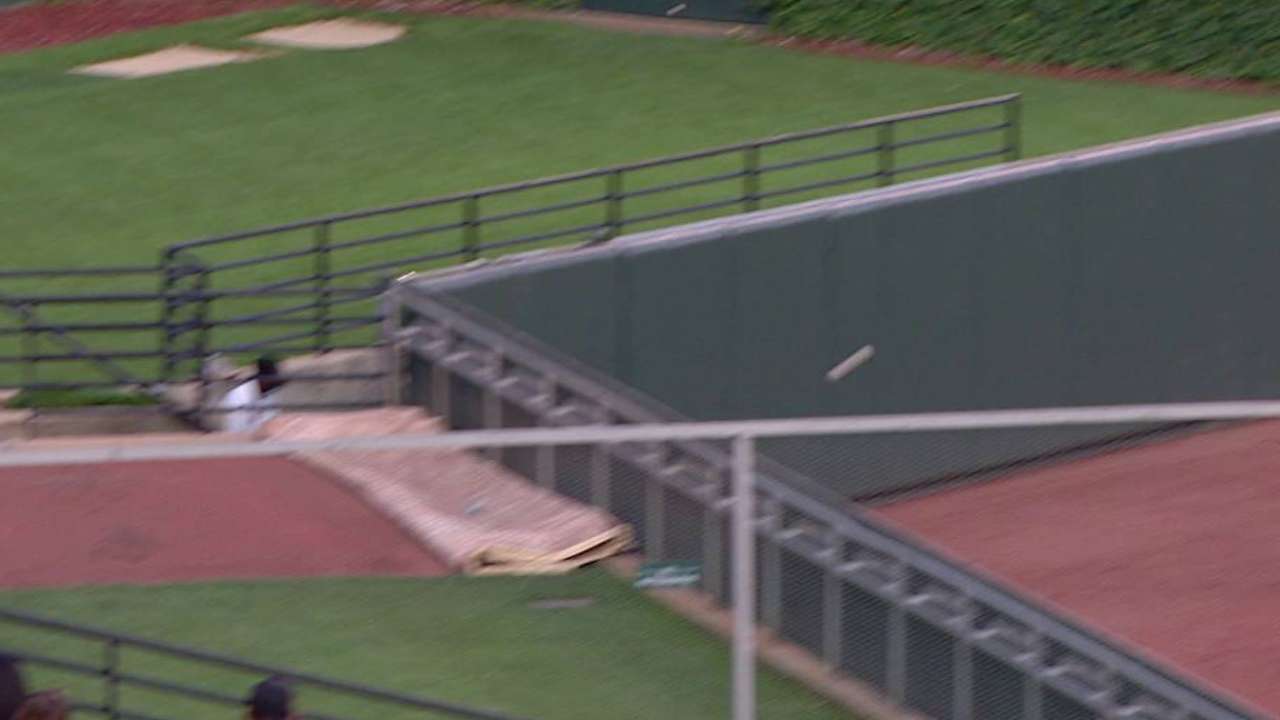 BALTIMORE -- When Freddie Freeman successfully campaigned to conclude his brief rehab stint much earlier than expected, he subjected himself to the frustration he has felt while being reminded that it will take time for him to reacquaint himself and his swing to the speed of a Major League game.
But Freeman did gain a little confidence and comfort courtesy of the two-run homer he hit off Ubaldo Jimenez during the first inning of Tuesday night's 7-3 loss to the Orioles at Camden Yards. The opposite-field homer was one of his two hits in 14 at-bats since ending a five-week stint on the disabled list with a sprained right wrist.
"It's almost like Spring Training for me again," Freeman said. "You really don't do anything for [five] weeks and then go down [to Florida], swing for four days and play one rehab game. But I'm healthy."
Once he was given the clearance to begin baseball activities last week, Freeman traveled to the club's Spring Training complex in Florida to begin a week-long rehab stint that was supposed to prepare him for this Thursday's series opener in Philadelphia. But after working out for two days and playing in a Gulf Coast League game on Friday, he convinced the Braves to add him to a roster and lineup that had been depleted on Friday, when Juan Uribe and Kelly Johnson were traded to the Mets.
Freeman joined the Braves during Saturday's game in St. Louis and returned to the lineup on Sunday. Some rust has been visible as he has played his first three full games. But with Tuesday's blast and two other balls he hit sharply to left field, he provided some indication that he is getting comfortable with his simple, compact and powerful swing.
"At least I'm getting more hard contact, and hopefully it will continue tomorrow and I can lock it in here shortly," Freeman said.
Mark Bowman is a reporter for MLB.com. This story was not subject to the approval of Major League Baseball or its clubs.