Mujica anointed A's new closer
Manager Melvin names right-hander as Clippard's replacement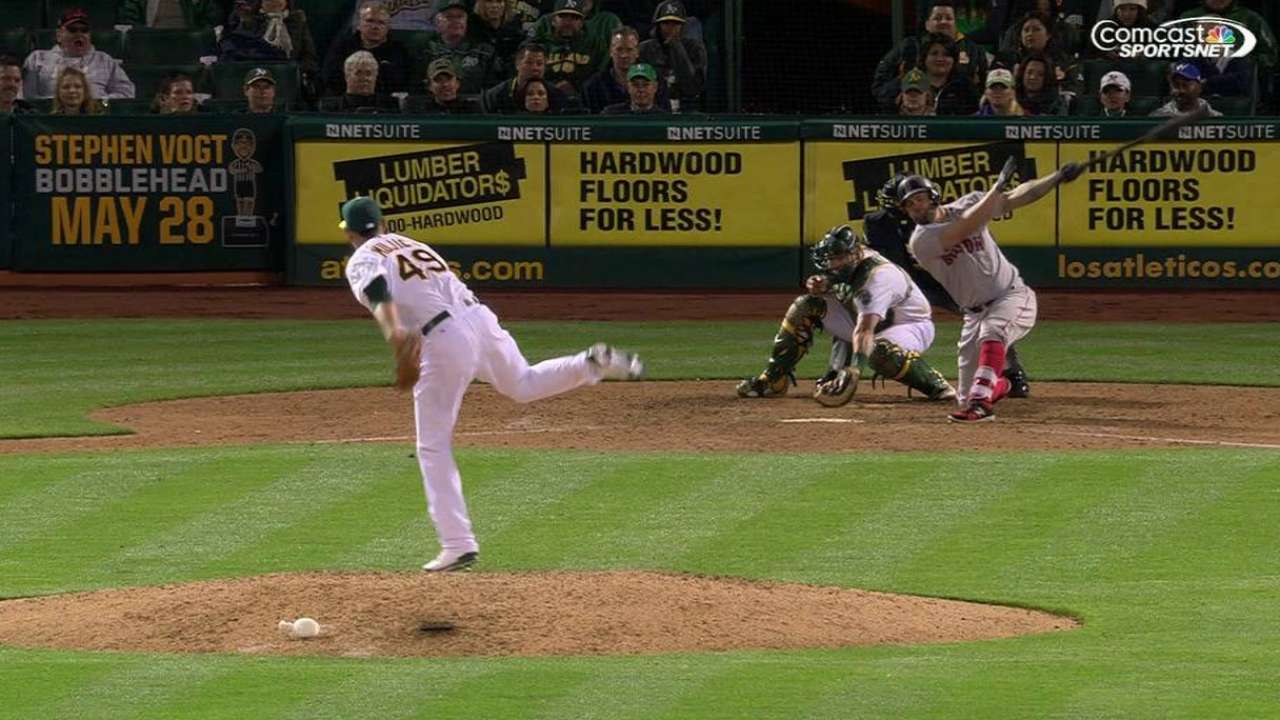 LOS ANGELES -- A's manager Bob Melvin appointed right-hander Edward Mujica as his new closer Tuesday, one day after the trade of Tyler Clippard to the Mets.
"He's got the most experience doing it," Melvin said.
Mujica, who has a 3.68 ERA in 16 appearances for the A's since his May trade from the Red Sox, compiled 37 saves for the Cardinals in 2013, his only other stint as a full-time closer.
The right-hander will have several setup men behind him, including right-hander Fernando Rodriguez and left-handers Fernando Abad and Drew Pomeranz, who will also remain an option to pitch multiple innings.
Melvin said he thought about utilizing Pomeranz in the ninth inning "real briefly, but I like where he's at now," he said.
Pomeranz, who carried a 4.63 ERA in nine games as a starter, entered Tuesday's matchup against the Dodgers with a 1.40 ERA in 21 appearances out of the bullpen.
Right-hander R.J. Alvarez was called up from Triple-A Nashville to join the A's bullpen in time for the game, taking the roster spot of Clippard. Alvarez, who posted a 13.00 ERA in 10 appearances over his first two stints with the A's this year, had five saves with a 4.13 ERA in 21 games for the Sounds.
Jane Lee is a reporter for MLB.com. This story was not subject to the approval of Major League Baseball or its clubs.