J. Upton ignores speculation, focuses on Padres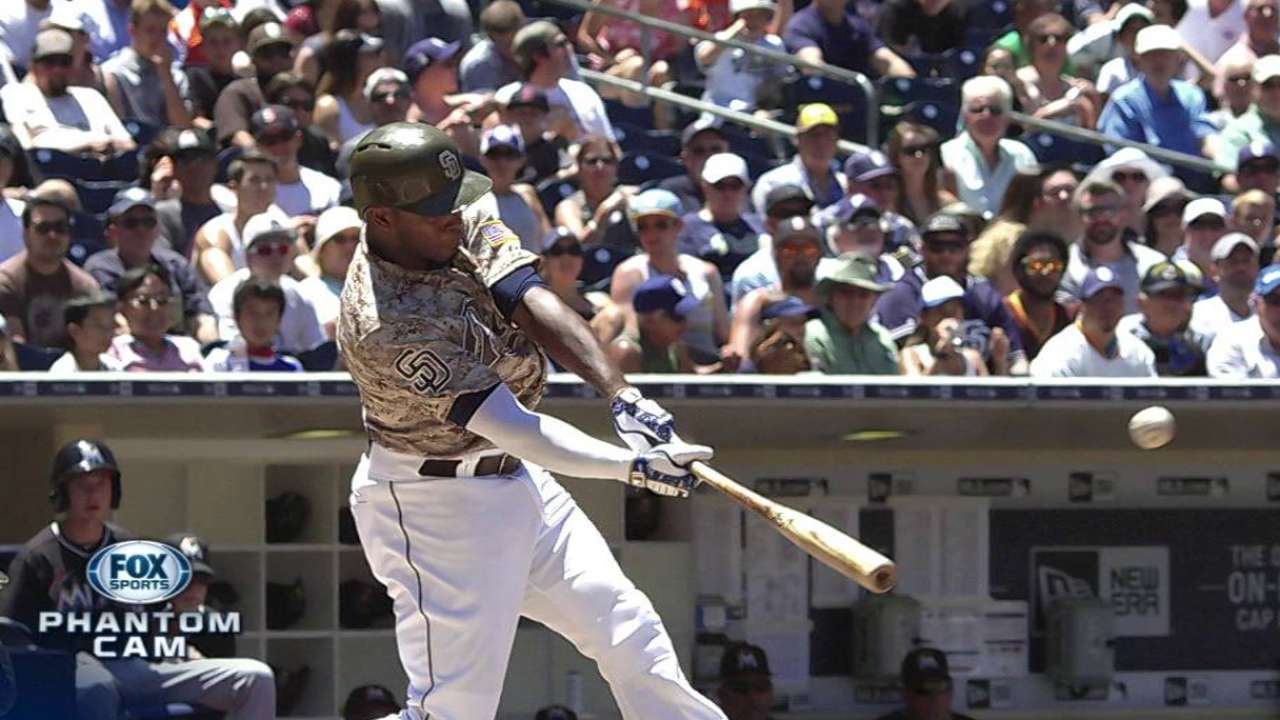 NEW YORK -- Justin Upton hit his 16th home run on Sunday in front of a slew of scouts employed by teams that are actively seeking his services. In the 48 hours since, the Royals acquired an ace, the Mets added an All-Star reliever and the Blue Jays, well, they made a Rocky Mountain-sized splash.
Now with the July 31 non-waiver Trade Deadline approaching, Upton's name once again tops many lists counting down those next to go. It has been the case for much of his career.
"It gets easier," Upton said before the Padres began a three-game series against the Mets on Tuesday. "I try not to think that deeply into it. My job is to come here and I'm a Padre, and I'm going to go play a baseball game as a Padre."
The subject of trade speculation for years during his time with the D-backs, Upton remains attractive to teams looking for a rental bat thanks to his age (27) and contract status. Upton is set to become a free agent after this season, and he isn't owed anything after the roughly $7 million remaining on his deal through this season.
The three-time All-Star's .251/.330/.429 slash line entering Tuesday is below his career average, but he did have 50 RBIs.
Depending on what rumor mill you subscribe to, upwards of half a dozen teams are reported to have interest in the outfielder, including the Mets.
"There is a lot of speculation, like there is before the Draft," Padres interim manager Pat Murphy said. "It's part of baseball."
"Everybody is human. You hear your name being tossed around and what teams are interested. But you have to focus your energy on being a professional and playing the game every night," Upton said. "That's my place, out there in left field and standing in the box. That's the only time I don't have to worry about it."
Upton declined to answer when asked whether he prefers to be traded or remain with San Diego.
"I'm not answering that question. I'm a Padre and I'm here to help this team win," Upton said. "Our goal is to win tonight. At the end of this series, on Friday, that decision is [general manager] A.J. Preller's."
Joe Trezza is an associate reporter for MLB.com. This story was not subject to the approval of Major League Baseball or its clubs.