Kiermaier exits with minor eye abrasion
Rays center fielder plays despite pregame injury, hits RBI double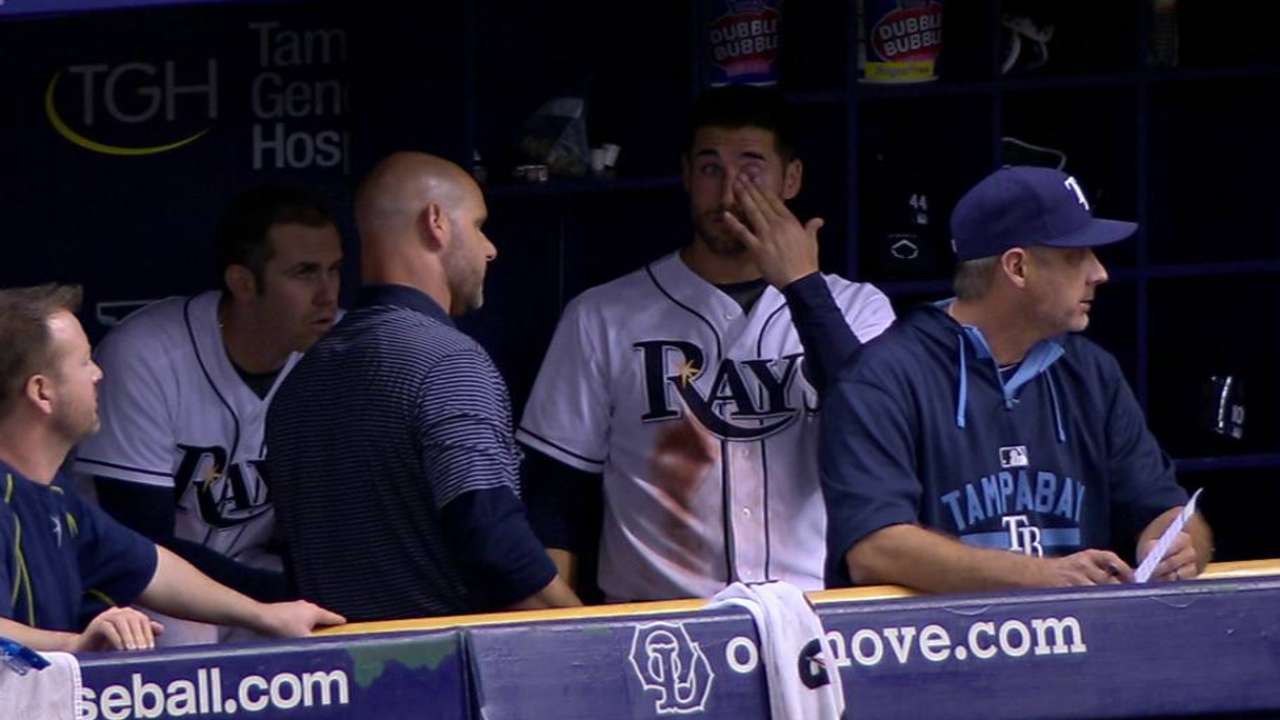 ST. PETERSBURG -- Rays center fielder Kevin Kiermaier left Monday's 5-2 win over the Tigers in the sixth inning due to a minor abrasion of the left eye.
Kiermaier, who is listed as day to day, sustained the injury prior to the game when a resistance band he was using to stretch snapped back and hit him in the eye.
"I had a little too much slack on it when I was switching legs, and the band kind of squared me up in the eye," Kiermaier said. "I wasn't feeling too great 5-10 minutes after, but didn't think anything of it. Once the game started, [Yoenis] Cespedes hit a fly ball to me and I lost it, and I haven't had any issues with the roof all year.
"I put one hand in front of my good eye and looked out of my left eye and it was blurry, but I thought I'd be all right."
For a couple of innings, Kiermaier was able to battle through the injury, pushing across a run with an RBI double in the fourth, but he may have irritated it more by rubbing it throughout the night.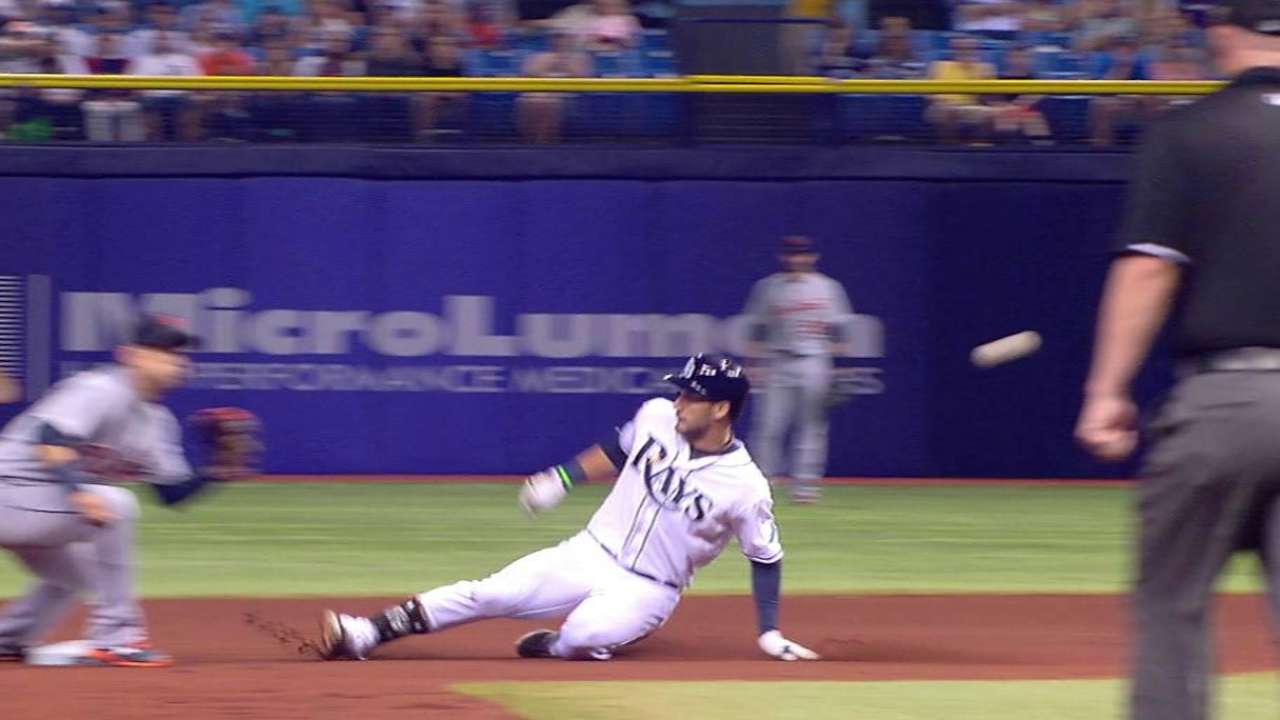 Ultimately, the injury got bad enough to where he could not see the ball at the plate, resulting in a strikeout in the sixth inning.
"I stepped out a couple of times trying to do something to make it feel better," said Kiermaier, who expects to play Tuesday. "At that point, I decided I didn't feel comfortable being out here and I was very frustrated. I asked if [Brandon] Guyer was ready because I didn't think I could help the team much more at that point."
@RaysBaseball LOL im gonna be just fine ladies n gents...these eyes dont always get scratched but when they do.. @Curtcasali hits 2 bombs

— Kevin Kiermaier (@KKiermaier39) July 28, 2015
Kiermaier was replaced by Jake Elmore, who took over in left after pinch-hitter Guyer moved to center.
Troy Provost-Heron is an associate reporter for MLB.com. This story was not subject to the approval of Major League Baseball or its clubs.