MLB.com Columnist
Roger Schlueter
Stats of the Day: NL's no-hitter streak at 12
Hamels extends Senior Circuit's run with 13-K gem against Cubs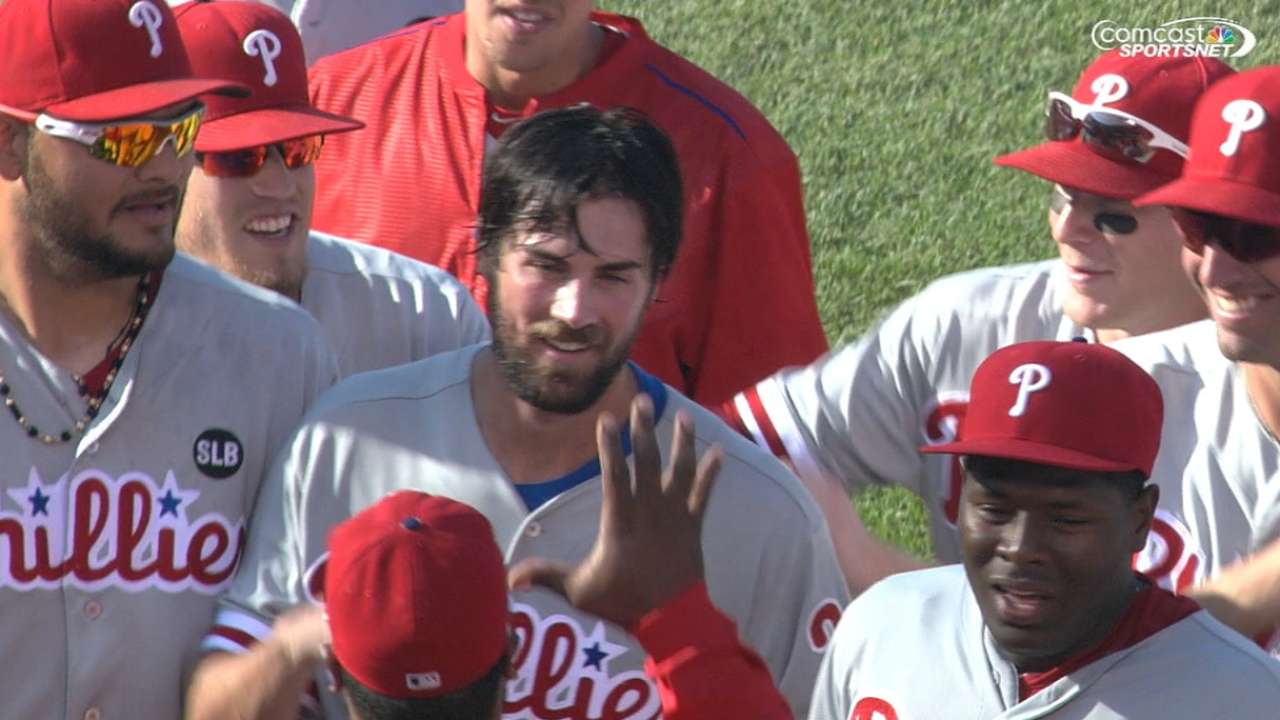 Here are four interesting items from around the big leagues this weekend …
• In Chicago on Saturday, Cole Hamels threw the 13th no-hitter in Phillies history: a dominating gem that saw the left-hander fan 13 and walk two. With Hamels throwing this no-no, the last 12 have come from a National League team. The streak began with Homer Bailey's first no-hitter, on Sept. 28, 2012. The last American League hurler to have a no-no was Felix Hernandez, on Aug. 15, 2012. The streak is the longest for either league since 1901; the AL produced nine straight from Sept. 18, 1908 (Dusty Rhoads) to Aug. 30, 1912 (Earl Hamilton).
• On Saturday, Alex Rodriguez homered three times -- the third a game-tying solo shot in the ninth -- to help the Yankees to an 8-5 victory over the Twins. The three-homer game was Rodriguez's fifth, and gave him a share of the AL record for the most in a career. Joe Carter and Carlos Delgado also had five. Rodriguez is now one shy of tying Johnny Mize and Sammy Sosa for the Major League record for the most. Rodriguez's three-homer game came at the age of 39 years and 363 days -- making him the fifth oldest to hit three. The four older players: Stan Musial (41.229) on July 8, 1962; Jason Giambi (40.131) on May 19, 2011; Reggie Jackson (40.123) on Sept. 18, 1986; and Babe Ruth (40.108) on May 25, 1935.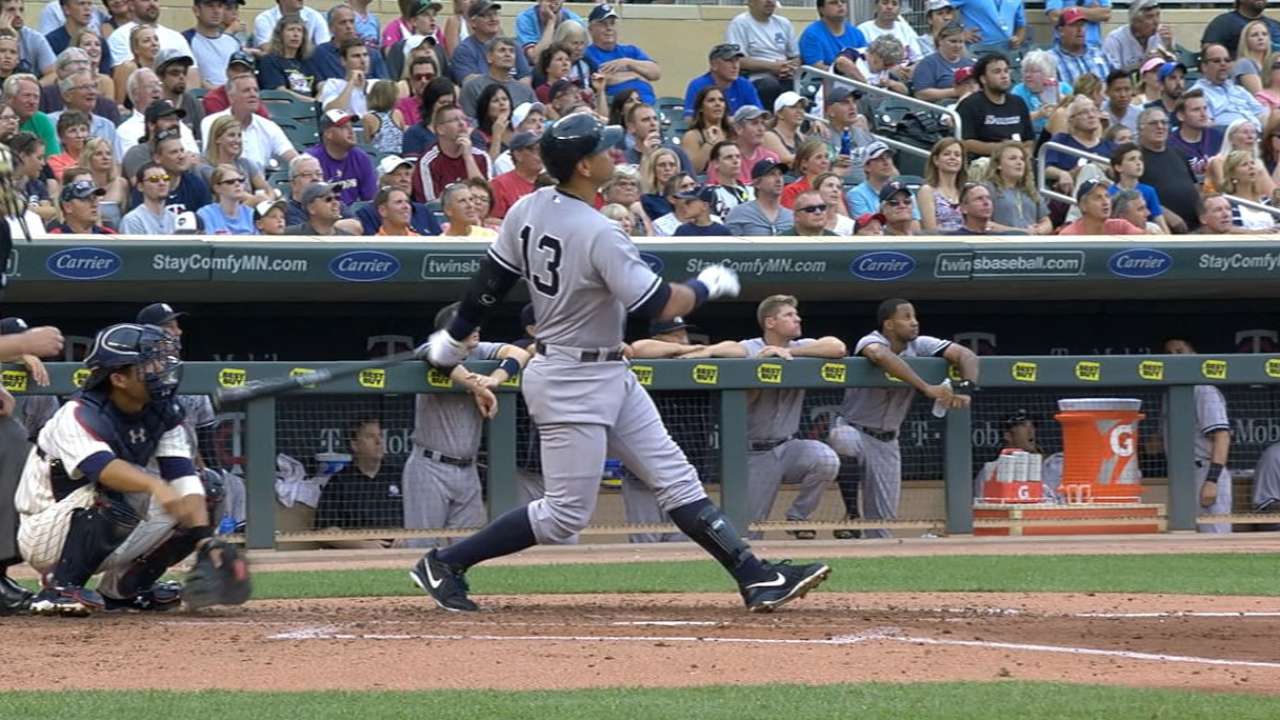 • Facing Zack Greinke and the Dodgers on Sunday, Mets right-hander Jacob deGrom allowed just two hits and two walks in 7 2/3 scoreless innings. deGrom now holds a 2.05 ERA and a 0.880 WHIP in 2015. In the NL in the live-ball era, there have been seven pitchers to conclude a season with a WHIP below 0.900. deGrom is one of three to currently be there in 2015, joining Max Scherzer and Greinke. There has never been a season (even before 1920) to see three NL'ers do this; the last time two did it was 1909 (Three Finger Brown and Christy Mathewson).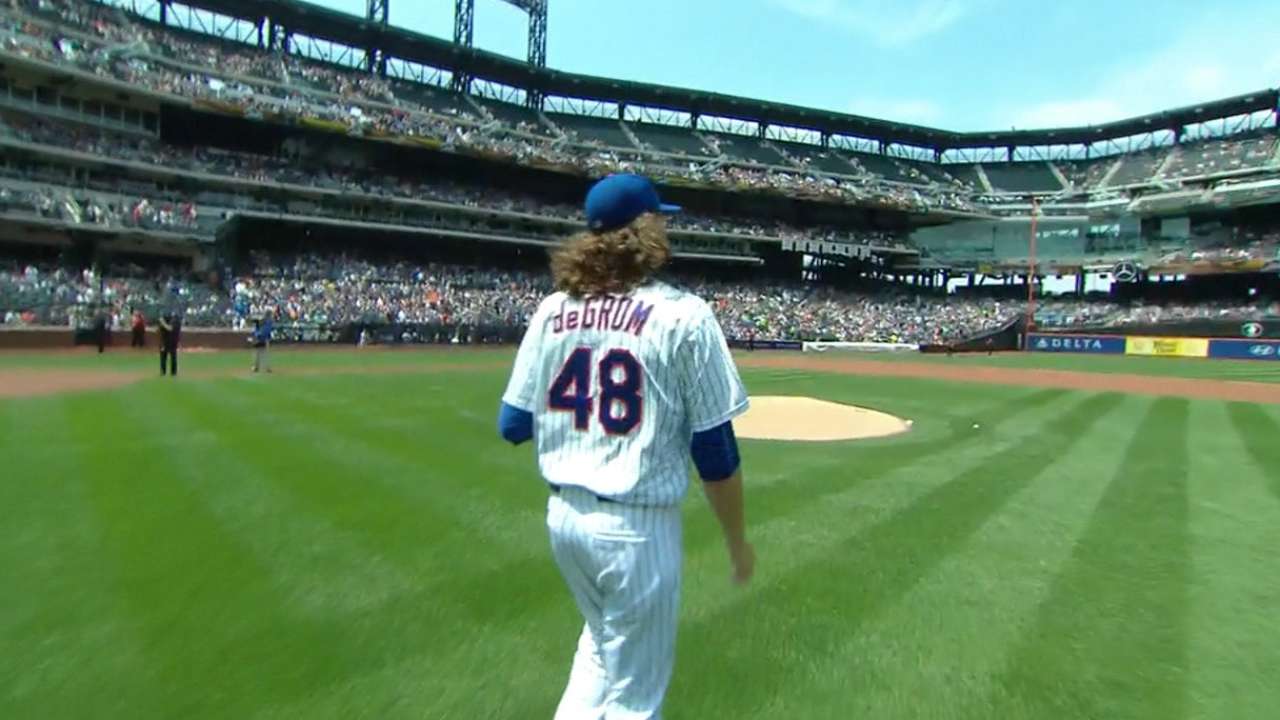 • On Sunday, Greinke's scoreless streak came to a close at 45 2/3 innings when the Dodgers right-hander surrendered a third-inning run. Using the SABR "Baseball List and Record Book" for guidance, Greinke's streak comes in at the sixth longest, behind Orel Hershiser's 59 innings in 1988, Don Drysdale's 58 in '68, Walter Johnson's 55 2/3 (the AL record) in '13, Jack Coombs' 53 in '10 and Bob Gibson's 47 in '68 (Retrosheet credits Sal Maglie with 45 2/3 innings in '50 and Carl Hubbell with 46 innings in '33).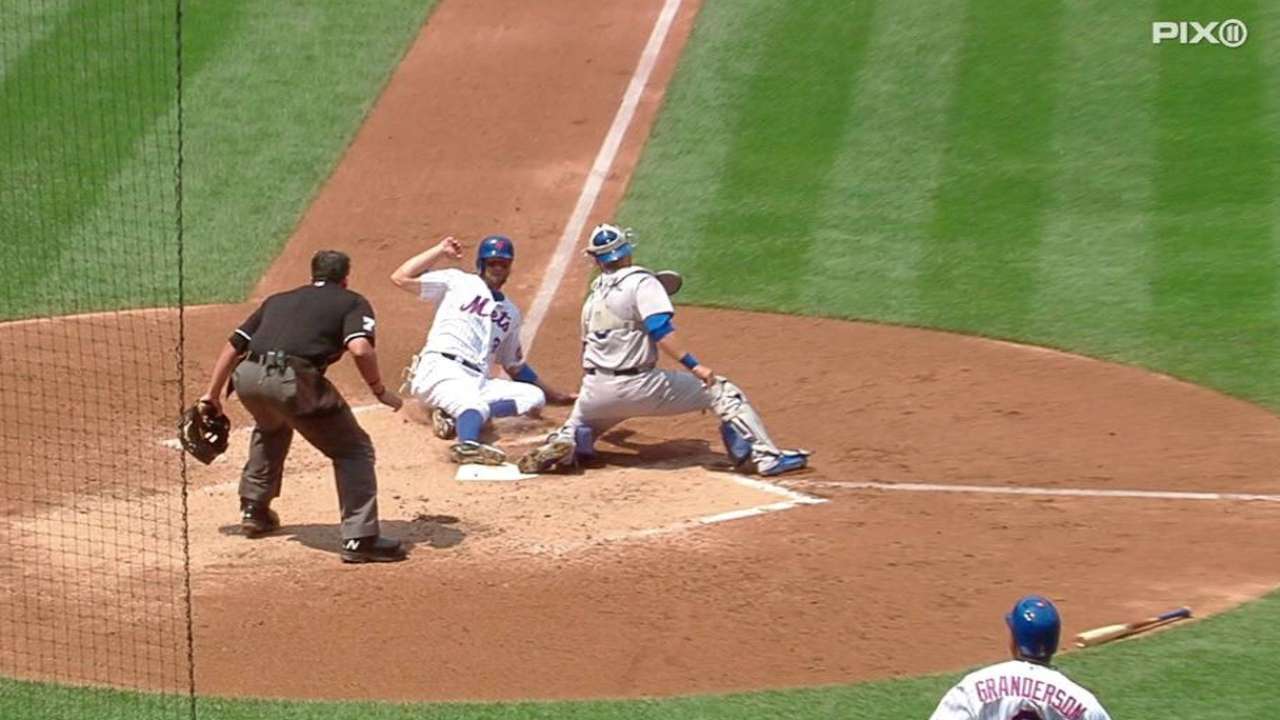 Milestone watch for Monday
• Carlos Gonzalez is one hit shy of tying Andres Galarraga for seventh most, one RBI shy of tying Garrett Atkins for eighth most in franchise history, and one run shy of reaching 500 in his Rockies career (he would be the sixth to reach that round number). A double would also tie him with Atkins for eighth most in Colorado's team history.
• Jay Bruce needs two homers for 200 in his career. Bruce would be the fourth Reds player to reach 200 through his first eight seasons, joining Adam Dunn, Frank Robinson and Johnny Bench.
Roger Schlueter is a contributor to MLB.com. This story was not subject to the approval of Major League Baseball or its clubs.