Despaigne bounces back to earn win
Padres manager credits better focus for pitcher's turnaround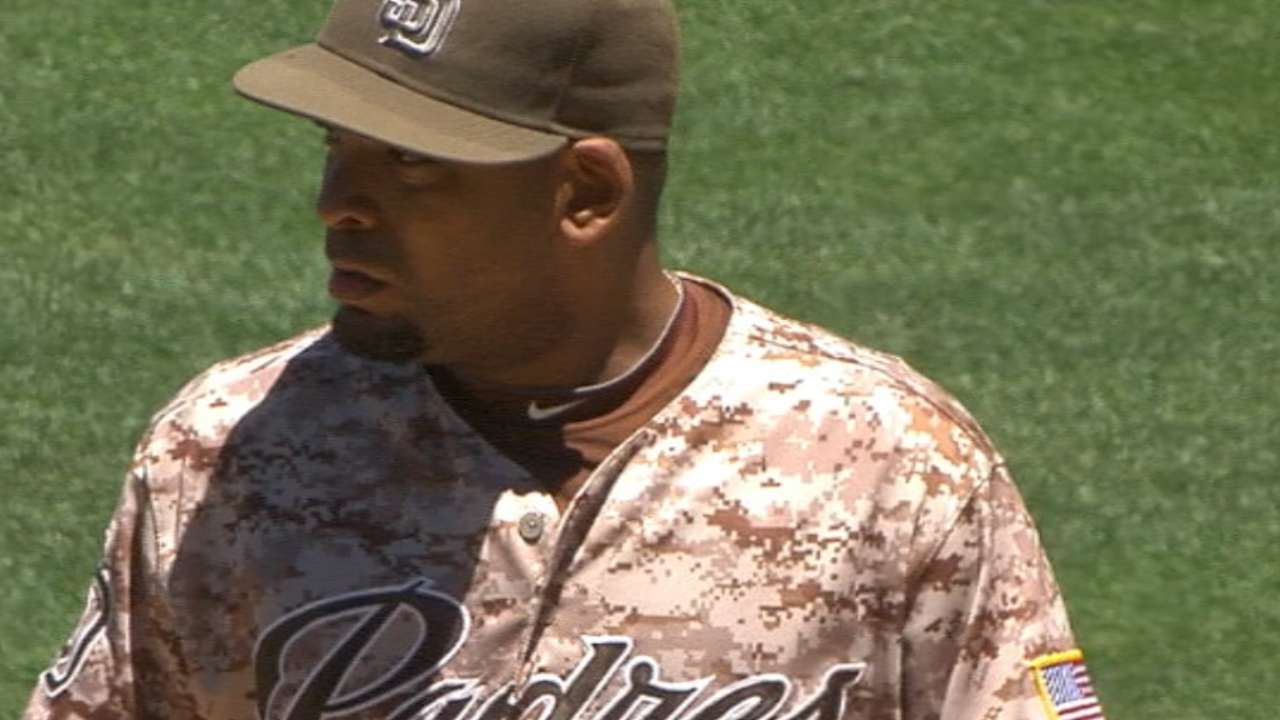 SAN DIEGO -- After coming off a disappointing performance in his last start, allowing seven hits and six runs against the Giants on July 21, Odrisamer Despaigne earned his first win since May 31 as the Padres defeated the Marlins, 3-2, on Sunday.
Interim manager Pat Murphy criticized Despaigne's lack of focus after his last start, but on Sunday, Murphy, along with pitching coach Darren Balsley, knew even before the first pitch that the right-hander was going to have a good game.
"Way better focus in pregame. Darren came down to the dugout and said 'He is going to pitch well today. I know this kid. I know he's going to pitch well,'" Murphy said. "The way he warmed up, the way he started after it -- he did a good job."
In his first career start against the Marlins, Odrisamer Despaigne pitched six innings, allowing two hits and one run.
"It felt good from the start. I was able to control my curveball and was able to go six," Despaigne said through an interpreter. "I felt good today."
Despaigne has seen success when pitching in San Diego. In 108 1/3 career innings at Petco Park, he boasts a 3.24 ERA. But on the road he has a 5.12 ERA in 84 1/3 innings. However, according to Despaigne, this year he doesn't really see the difference.
"This year I think it's been a little bit of good and bad on the road and at home." Despaigne said. "But hopefully I can continue to be consistent my next outing."
So far for this month, the starting pitching for the Padres is the best it's been this season, with a 3.05 ERA for July. The next best ERA was in April (3.42).
In addition, the Padres have a 1.82 ERA over the last full turn of the rotation.
But Murphy doesn't like to look at the numbers with a month-to-month lens, but instead sees the full team effort as being a strong contributor.
"The defense has been really good lately and the pitching has been great. And it helps when the offense got a little more swagger," Murphy said. [That] lets everybody else relax."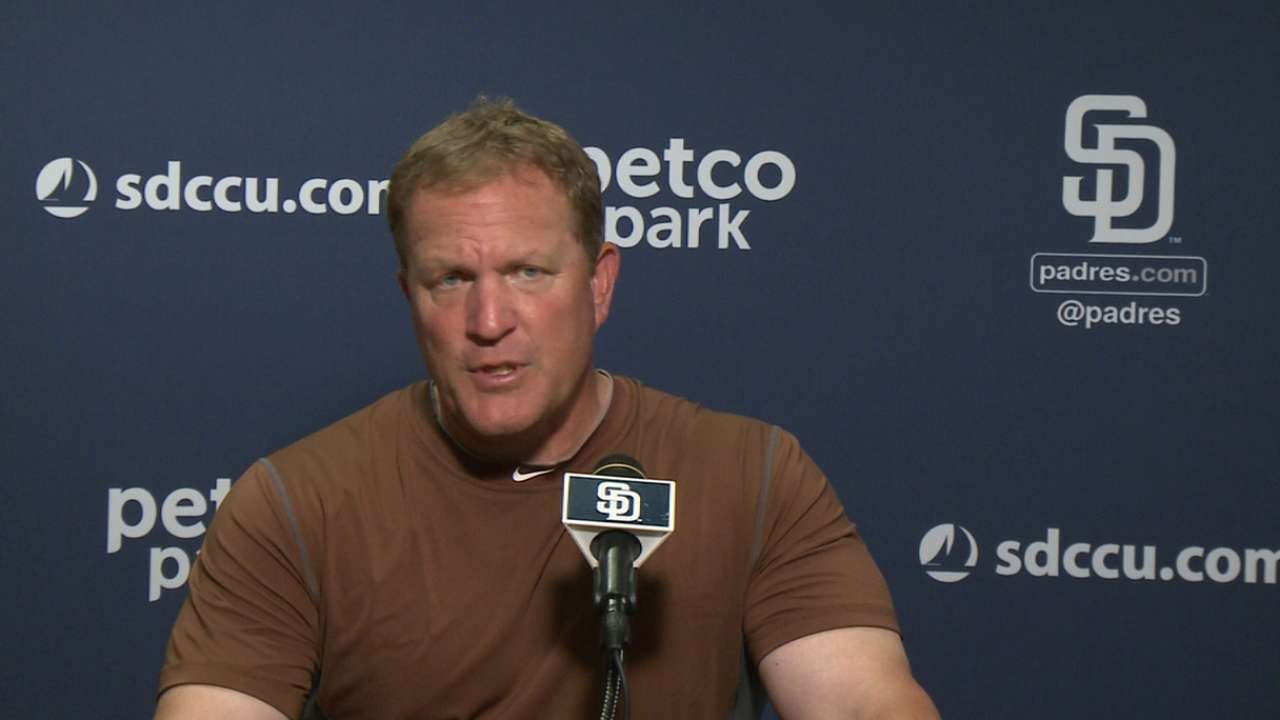 Despaigne, who picked up his fourth win of the season, agreed with his manager.
"Everywhere from the outfielders to the infielders have played good defense. But it's also contagious, too," Despaigne said. "If we pitch well, the rest of the team seems to play well. We don't pitch too well, the rest of the team tends to follow suit. So it's all contagious."
Beth Maiman is an associate producer for MLB.com. This story was not subject to the approval of Major League Baseball or its clubs.