LA finds trouble facing former Dodger Uribe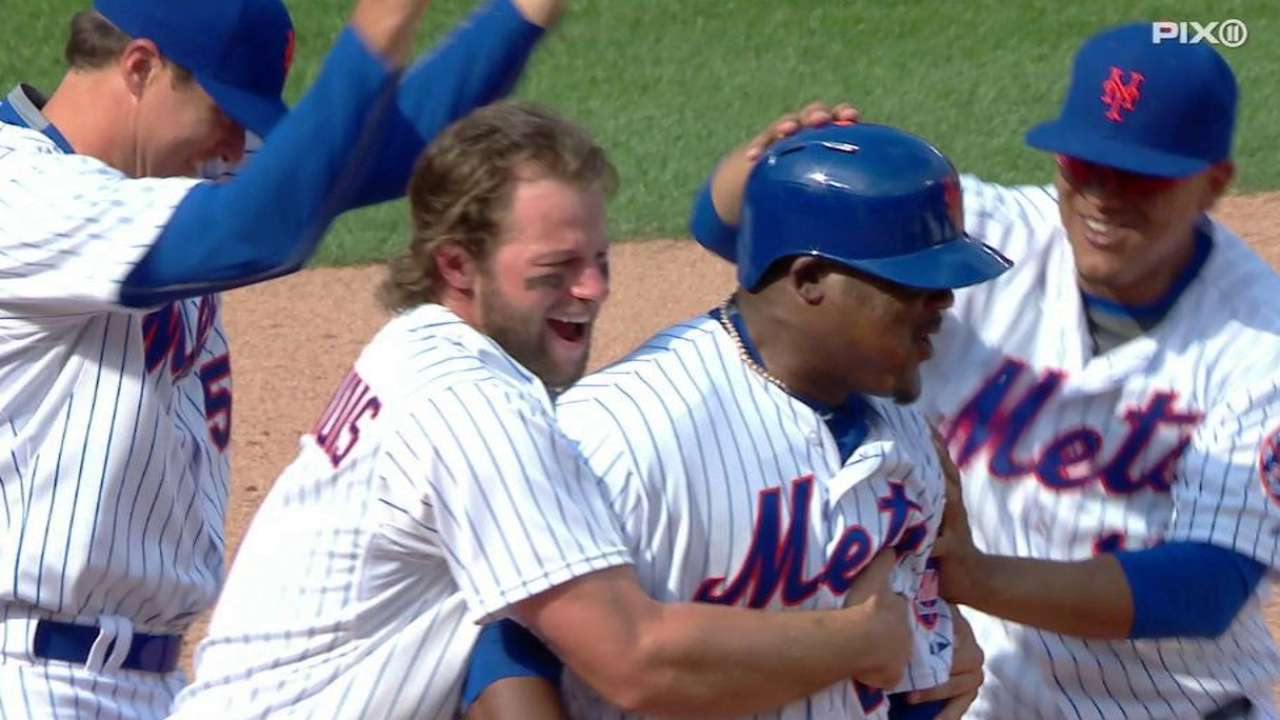 NEW YORK -- While speculation heats up that the Dodgers' intensive search for a starting pitcher will lead this week to the acquisition of Phillies left-hander Cole Hamels, it was the bullpen that took Sunday's 3-2 loss to the Mets.
Zack Greinke had his scoreless-innings streak snapped but kept the Dodgers close enough, only for Juan Uribe to again haunt his former teammates by drilling an 0-2 pitch from Kenley Jansen off the center-field wall in the bottom of the 10th inning for a walk-off single. The Dodgers split the four-game series with the Mets and went 5-5 on the 10-game road trip.
"It was straight over the plate," Jansen said of the 95-mph cutter that didn't cut. "I tried to elevate it, but it didn't move. He was a good teammate, he's a good friend and he was the best man today."
The Dodgers traded Uribe to the Braves at the end of May and he was flipped to the Mets on Friday. He went 5-for-11 with three RBIs against them this week in five games for two teams.
Jansen inherited a jam from Juan Nicasio, who struck out the final two Mets in the ninth but allowed Curtis Granderson's hustle double leading off the 10th. Granderson beat the throw of Andre Ethier, who had shifted from left field to right field an inning earlier when Yasiel Puig was replaced in a double switch.
"I wanted to leave Andre in," manager Don Mattingly said. "It was only one [spot in the batting order] difference."
Mattingly was asked if he thought Granderson would have tried to take second on his hit if Puig was playing right field.
"Maybe, maybe not," Mattingly said. "I don't know."
After Ruben Tejada was erased on an attempted sacrifice bunt, Daniel Murphy was walked intentionally and Mattingly brought on Jansen to put out the fire. Uribe took a strike, fouled off another, then crushed the game-winner.
Ken Gurnick is a reporter for MLB.com. This story was not subject to the approval of Major League Baseball or its clubs.