Royals get boost as Ventura gives ace effort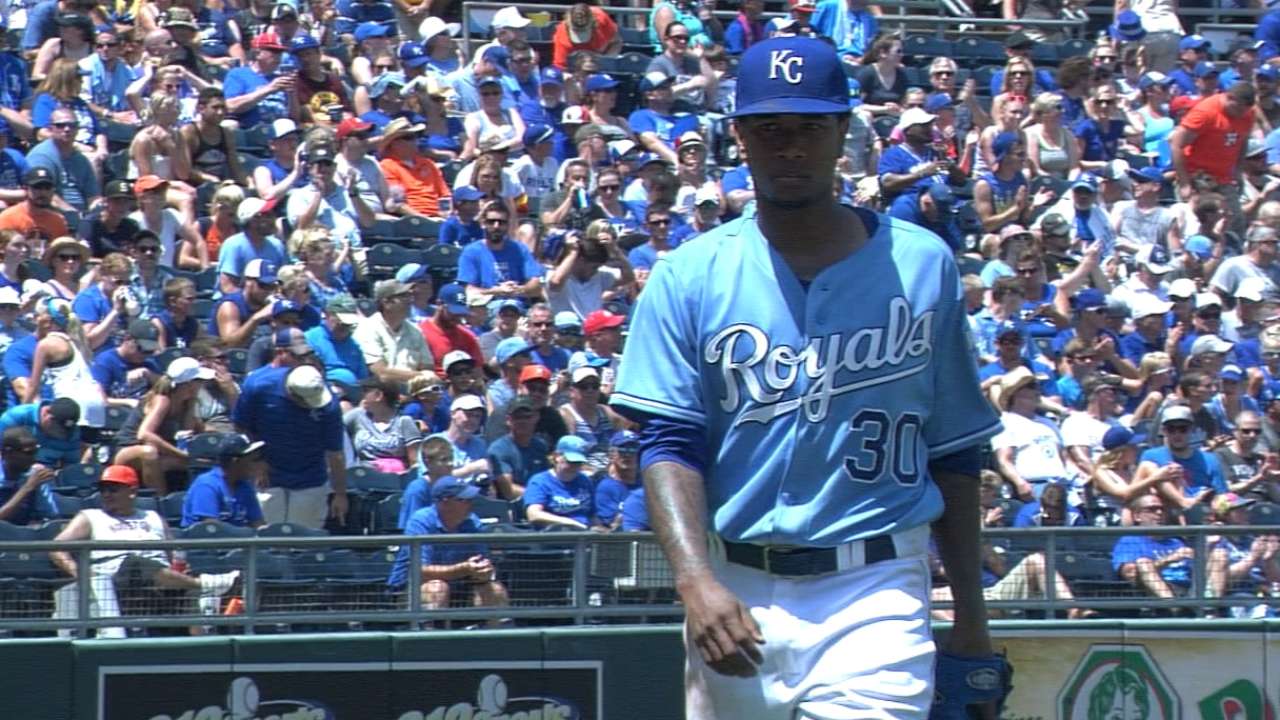 KANSAS CITY -- On the day when the Royals acquired right-hander Johnny Cueto, right-hander Yordano Ventura stepped up and pitched like Cueto, who also happens to be a fellow Dominican that Ventura has always looked up to.
"I feel that the acquisition is really good for the team," Ventura said through interpreter Rene Francisco. "He's a veteran who pitches deep into the game. I look up to him because he's from the Dominican and I followed his career. I'm happy he'll be here."
On Sunday, though, Ventura showed again how good he can be -- seven innings, six hits, one run, no walks and five strikeouts in the Royals' 5-1 win over the Astros.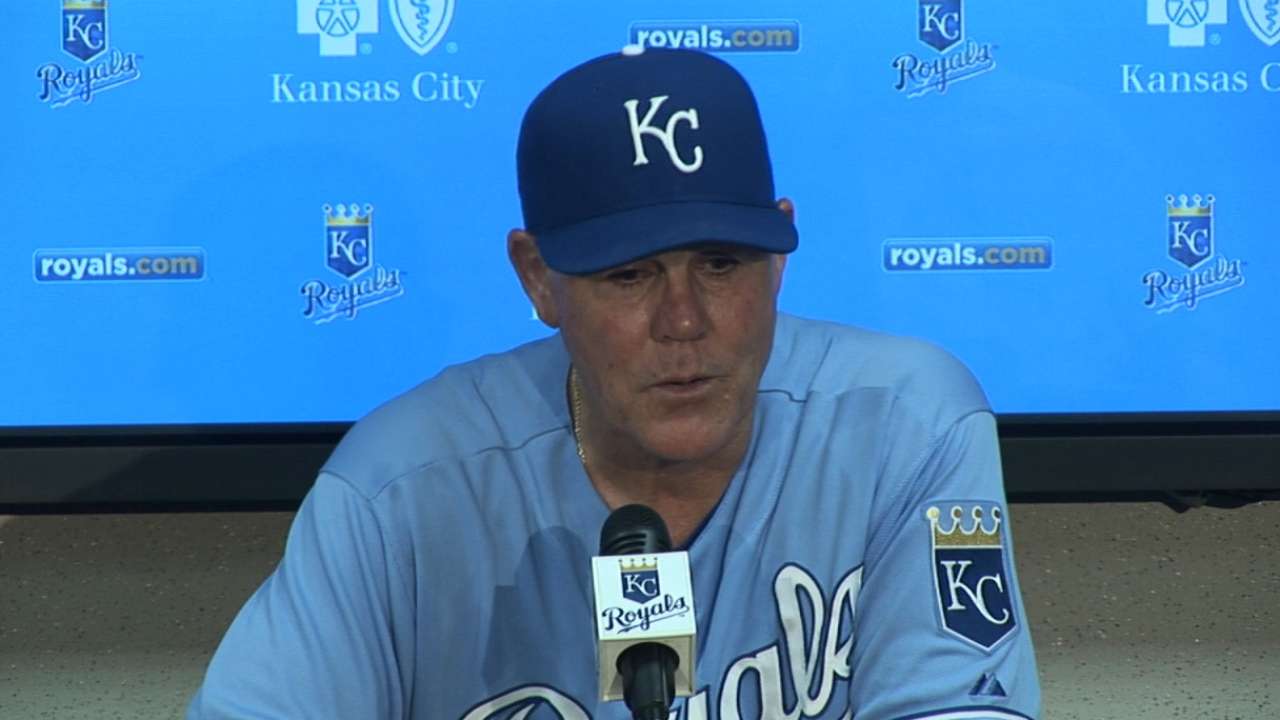 "That's the Yordano from last year," manager Ned Yost said.
Ventura could sense it, too.
"The two things that helped today was that I attacked the hitters and I threw inside," he said. "I feel I pitched similar to last year. But we're still in the midway part of the year. I feel like I'm getting a little rhythm. My confidence was better today because I could locate my pitches. It's a big boost."
After being sent down to the Minors on Tuesday, but immediately recalled from Triple-A Omaha the next day to replace the injured Jason Vargas, Ventura could have suffered from lack of confidence.
"It's always a letdown when you go down, but I got back right away," he said. "I think I can help them through the season and in the postseason if we make it."
Jeffrey Flanagan is a reporter for MLB.com. Follow him on Twitter at @FlannyMLB. This story was not subject to the approval of Major League Baseball or its clubs.