Haren's contract creates tricky trade situation
Marlins starter could earn $3 million in incentive bonuses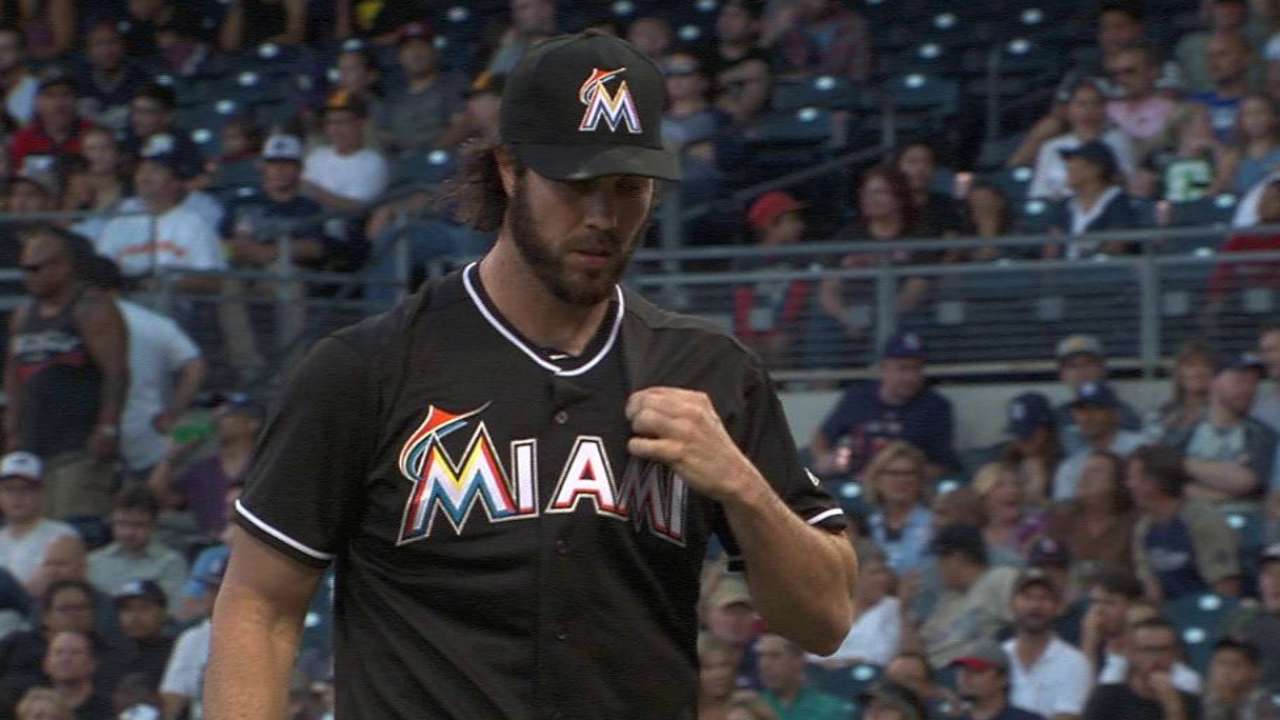 SAN DIEGO -- Marlins right-hander Dan Haren is drawing plenty of attention on the market, but factors beyond his performance on the field could influence where he winds up after Friday's Trade Deadline.
Haren, who is making $10 million, could pocket an additional $3 million if he maximizes all of his incentives. Fox Sports reports the bonus situation could give Miami additional incentive to deal the 34-year-old by Friday.
The Blue Jays, Dodgers and Orioles have been among the teams who have interest in Haren, who is 7-6 with a 3.51 ERA.
When the Marlins acquired Haren during the Winter Meetings, the Dodgers attached $10 million to the deal to cover the right-hander's base salary. Los Angeles also paid the $2.5 million second baseman Dee Gordon is making.
In the eyes of the Marlins, Haren has been a "free player." But that status would change if he is traded. The Dodgers aren't directly paying the veteran's salary. That would be determined by the agreement between Miami and the receiving team.
The Marlins on Friday traded reliever Steve Cishek, who is making $6.65 million this year, to the Cardinals, who are paying all of his remaining salary.
If another team takes on all of what is owed to Haren, plus the bonuses, it would likely impact the player or players Miami receives in return.
Haren has made 20 starts and thrown 123 innings. According to Cot's Baseball Contracts website, Haren's incentives begin once he makes 24 starts or logs 150 innings.
Haren would receive $250,000 bonuses when he reaches 24, 27 and 30 starts. And he would get an additional $500,000 for 32 starts.
As part of his bonus package, Haren will receive $250,000 for reaching each of these innings benchmarks: 150, 160 and 170. The figure goes up to $500,000 for getting to 180 and 190 innings.
If the Marlins don't find a deal they like, they could retain Haren for the rest of the season, or perhaps move him in August, where deals get more complicated because players must first clear waivers.
Joe Frisaro is a reporter for MLB.com. He writes a blog, called The Fish Pond. Follow him on Twitter @JoeFrisaro and listen to his podcast. This story was not subject to the approval of Major League Baseball or its clubs.