Tigers recall Ryan, option Krauss to Triple-A
Left-hander expected to provide relief for fatigued bullpen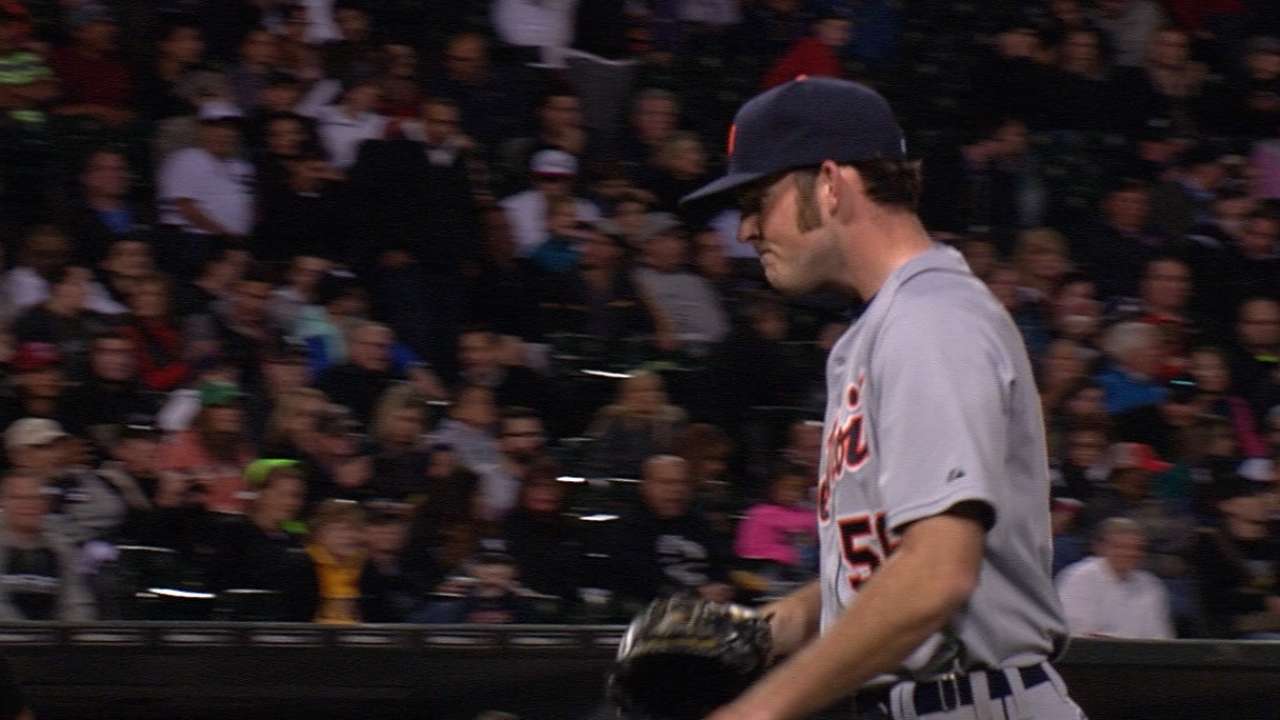 BOSTON -- In need of an extra arm for their taxed bullpen, the Tigers recalled left-hander Kyle Ryan from Triple-A Toledo on Sunday and optioned first baseman Marc Krauss to the same affiliate.
The Tigers expect Ryan to serve as a long reliever for the time being, which would potentially allow the team to use Alex Wilson and Blaine Hardy in more late-game situations. Detroit relievers have had to pitch 16 innings over the past five games, including two that went to extras, and they worked three innings on Saturday after starter Alfredo Simon left the game with a groin strain.
"We just need some protection in the bullpen," manager Brad Ausmus said. "Really nothing else. Bullpen's been spread thin the last week. We just need to have someone down there in case we need innings."
Ryan, who returns to the big league club after being sent down earlier this month, owns a 5.64 ERA in eight appearances with Detroit. The 23-year-old spent his most recent Minor League stint trying to improve his location, as he has issued 14 walks in 30 1/3 innings this year.
"Throwing strikes. I had a hard time coming up here last time throwing strikes, those first-pitch strikes and throwing that second strike," Ryan said. "Then from there, getting the batter out quickly, on less than three pitches. I was just trying to effectively pitch and work."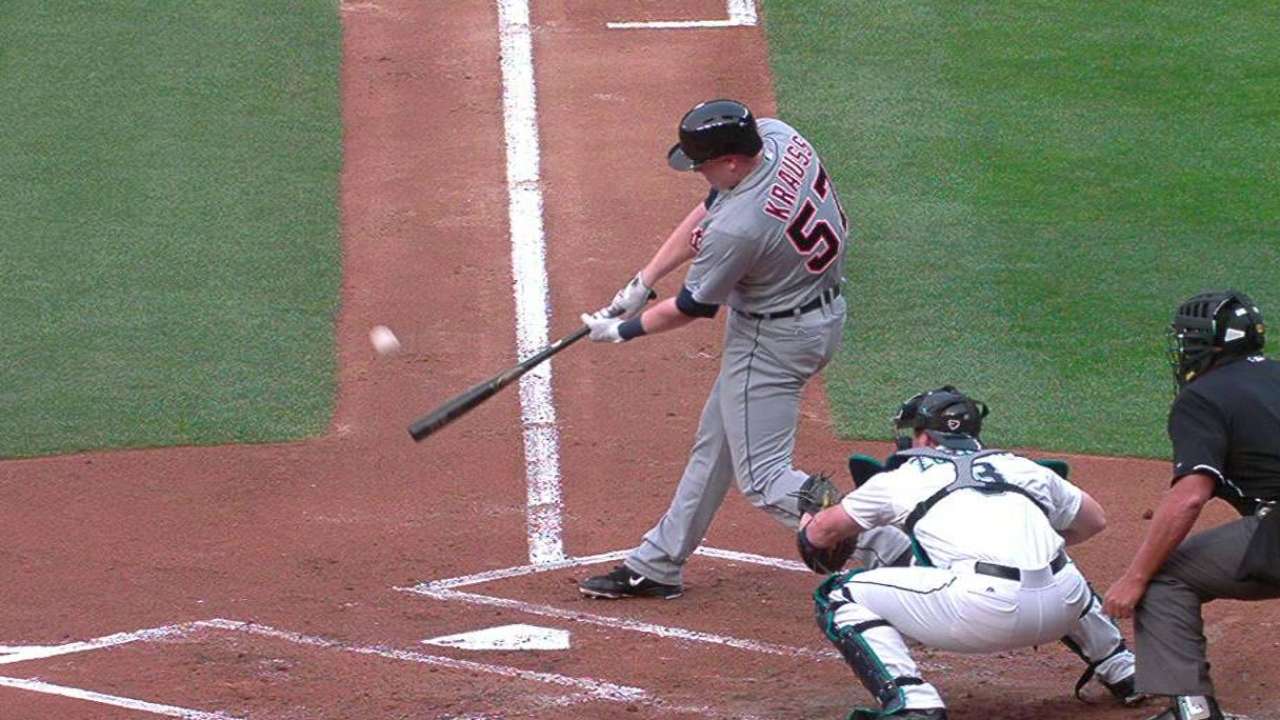 Krauss had gone 5-for-33 with one extra-base hit since being claimed off waivers from the Rays on July 6. His departure leaves the Tigers with a short bench that includes infielders Jefry Marte (three starts at first base) and Andrew Romine (two starts). Catcher Alex Avila started at first on Saturday.
In the continued absence of Miguel Cabrera (calf strain), Ausmus said he plans on platooning Marte and Avila at first in the coming days. He did not rule out Krauss eventually returning to Detroit.
"It's a possibility. I don't know. Some of that will depend what happens with the bullpen today," Ausmus said. "It's certainly a possibility, because he was really the one true first baseman we had. And we optioned him. We didn't designate him or release him or anything."
Worth noting
• Simon believes he can make his next start, which would likely fall on Thursday's series opener against the Orioles. The right-hander said he will engage in some light work on an exercise bike this week in hopes that the injury will begin to subside.
• Cabrera ran on an anti-gravity treadmill on Sunday, according to Ausmus, and will take batting practice when the team arrives at Tropicana Field on Monday.
Alec Shirkey is an associate reporter for MLB.com. This story was not subject to the approval of Major League Baseball or its clubs.