Keuchel attributes his tough start to bad luck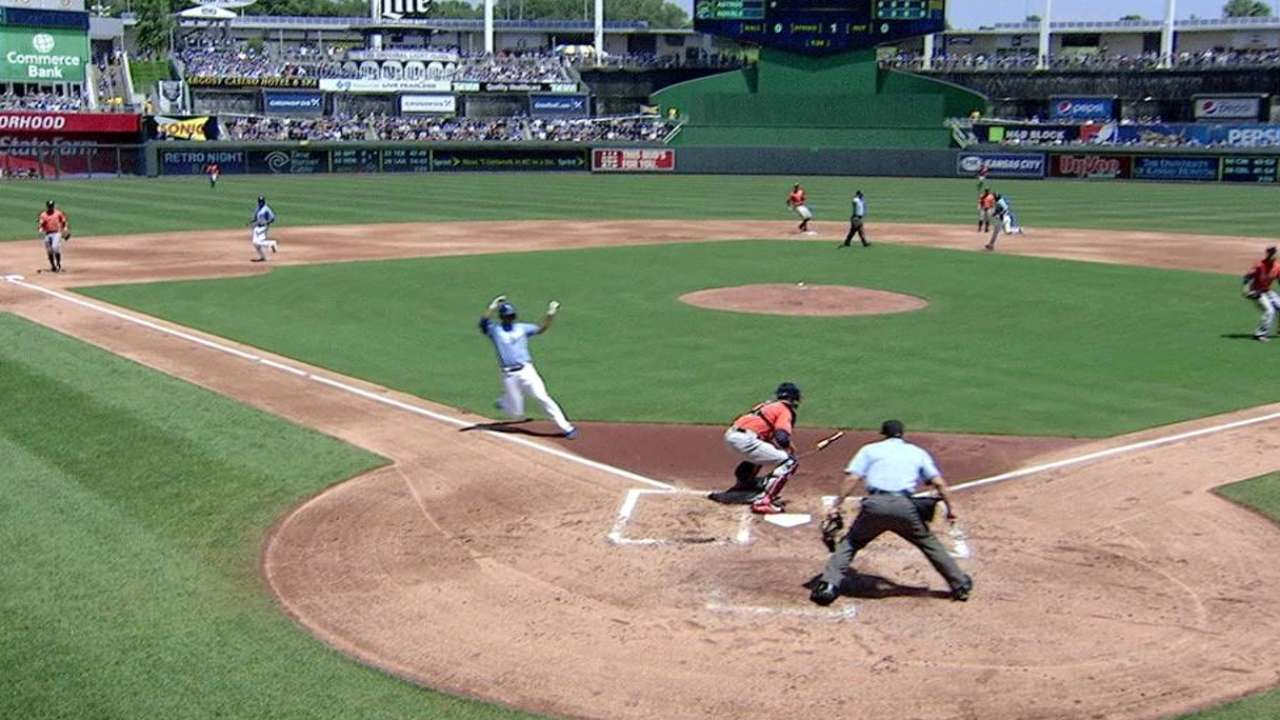 KANSAS CITY -- The stat line didn't look good, but All-Star left-hander Dallas Keuchel insisted he wouldn't change much about Sunday's outing against the Royals.
Keuchel equaled a season high by surrendering five runs, all in the opening two innings. He allowed a season-high 10 hits in 6 2/3 innings in the Astros' 5-1 loss at Kauffman Stadium. But for a ground-ball pitcher who strives for weak contact, Keuchel goes beyond such numbers to assess his performances.
Sometimes the ball rolls toward his fielders and sometimes it doesn't. Keuchel chalked up Sunday's outing as one of those days when the Royals simply found the holes.
"I made some good pitches and was on the unfortunate side of some bad breaks," Keuchel said. "I felt good today. After those first two innings, I knew I had to buckle down. It kind of took the wind out of our sails, but there was still a lot of game left and I was hoping to be a part of it."
Keuchel came into the game with an American-League best 2.12 ERA. But Alcides Escobar opened the first with a bunt single, followed by singles from Lorenzo Cain and Kendrys Morales to load the bases.
"I really didn't feel like the bases were loaded, based on some of the contact that was being made," Keuchel said. "I felt like there were only a few hard-hit balls all day. That's just the way it goes sometimes. You've got to tip your cap to those guys. I felt like they were finding every hole in the first inning."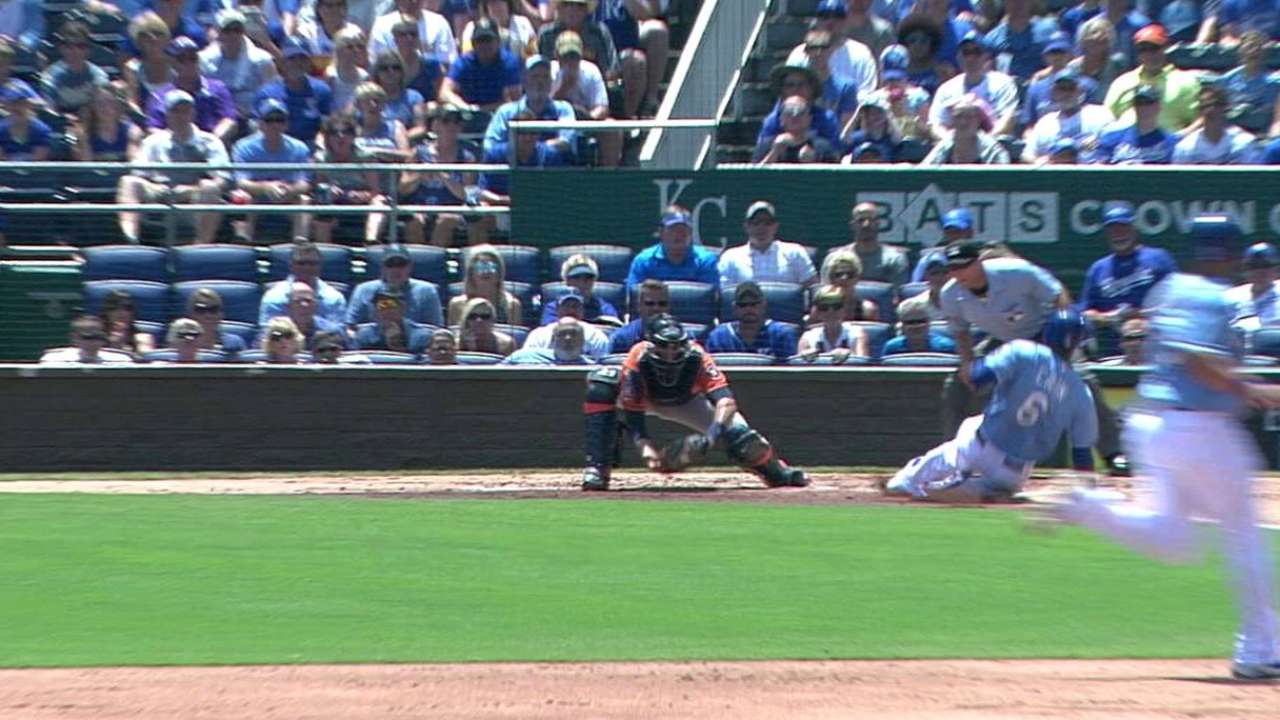 Nevertheless, Keuchel looked as though he might escape the jam completely when Salvador Perez and Alex Rios bounced into forceouts at the plate. But Omar Infante drilled a two-run single to left for a momentum builder the Royals would ride all day. Cheslor Cuthbert followed with a two-run double to quickly give starter Yordano Ventura a big cushion.
"It's one of those days where I would like to have that first inning back," Keuchel said. "But I battled and that's what you have to do sometimes. I don't feel like this was a negative day. I feel like I had some good stuff. It's a day when guys hit good pitches and you get beat. I'm going to have more of those throughout my career. The only thing I'd take back is those first-inning bad breaks."
Coming into the game, opponents were hitting just .203 against Keuchel.
"He threw the ball pretty well," Astros manager A.J. Hinch said. "They really found a way to come up with big hits. Very rarely does Dallas give up a crooked number."
Robert Falkoff is a contributor to MLB.com. This story was not subject to the approval of Major League Baseball or its clubs.