Greinke's streak ends in NY at 45 2/3 innings
Dodgers right-hander allows first run since June 13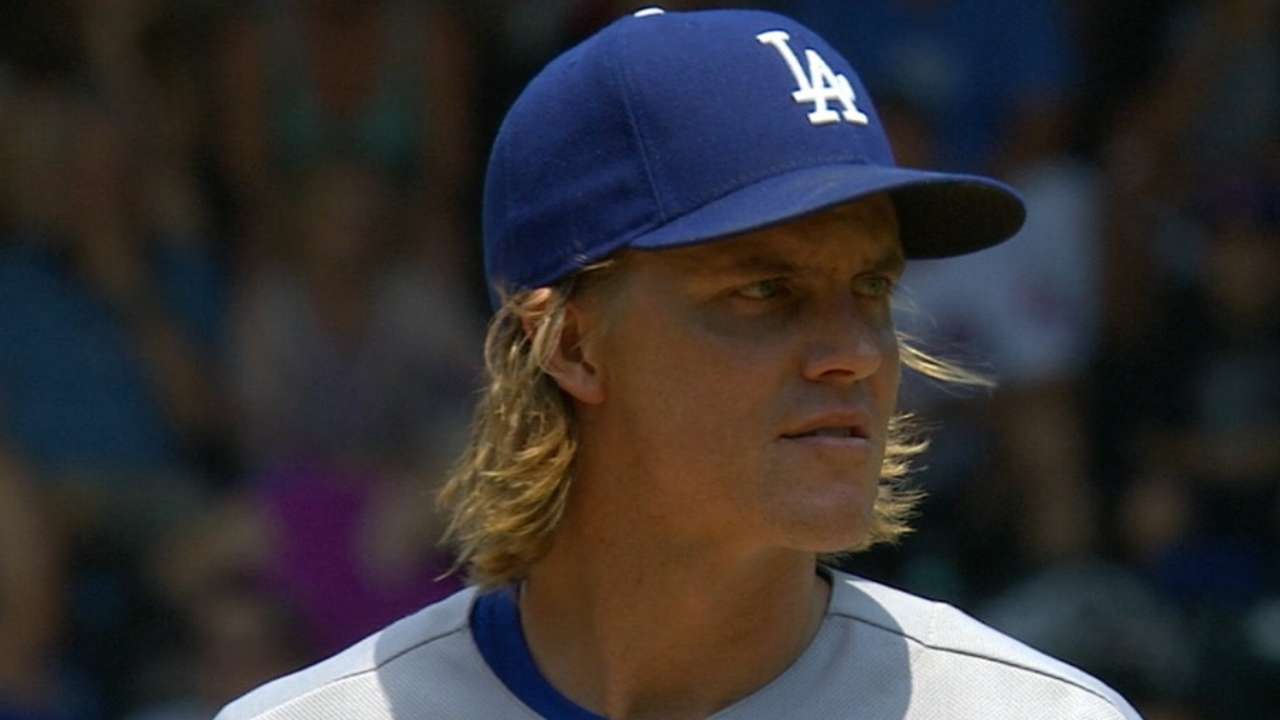 NEW YORK -- The Mets ended Zack Greinke's scoreless streak at 45 2/3 innings on Sunday by scoring a run on pitcher Jacob deGrom's fielder's choice in the third inning. The Dodgers lost the game, 3-2.
Greinke apparently enjoyed pitching during the streak more than he did talking about it.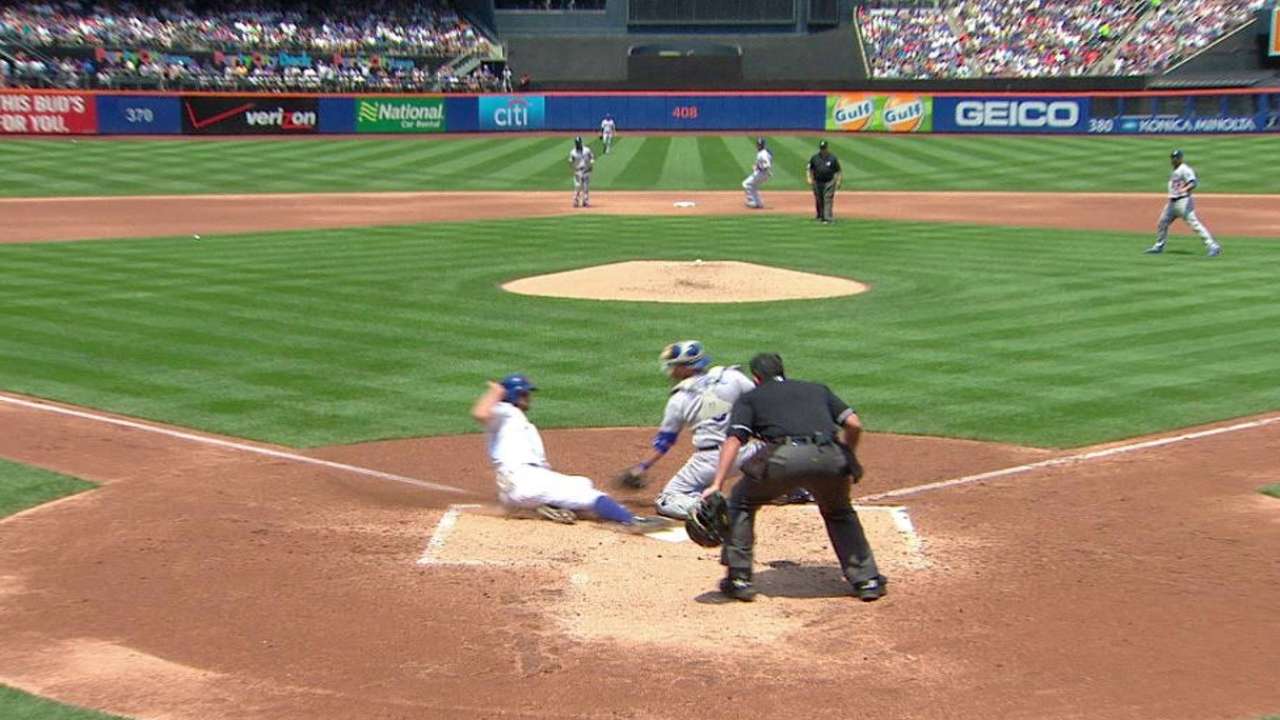 "If anything, I feel negative about it," he said. "Now I don't have to answer questions all the time."
Greinke started his trouble by hitting Kirk Nieuwenhuis with a pitch leading off the third. Kevin Plawecki then looped a single to center, where Joc Pederson was charged with an error after mishandling a short hop to allow Nieuwenhuis to advance to third. deGrom bounced to first baseman Adrian Gonzalez, who threw to catcher Yasmani Grandal, but Nieuwenhuis slid in under the tag.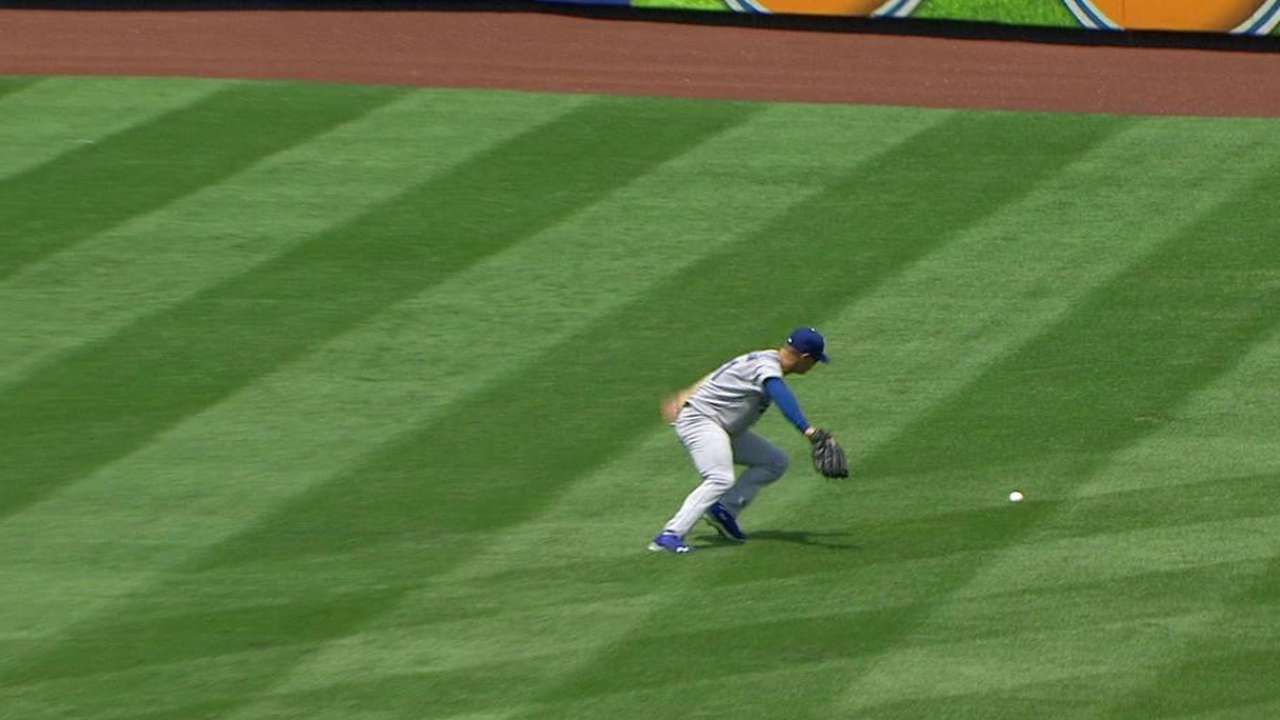 The run was ruled earned by the official scorer -- and therefore also ended Greinke's streak without allowing a run of any kind-- who determined that if Nieuwenhuis had only reached second base on Plawecki's single, Nieuwenhuis would have taken third on deGrom's bouncer and would have tagged and scored on Curtis Granderson's fly ball to right field.
Greinke has the fourth-longest streak since 1961, behind Orel Hershiser (59), Don Drysdale (58) and Bob Gibson (47). It was the third-longest streak in Dodgers history, behind Hershiser and Drysdale. Teammate Clayton Kershaw currently has a 29-inning streak.
"Five years ago I thought that one and Joe DiMaggio's [56-game hitting streak] were the two toughest," Greinke said. "It looks like people are getting closer to the Hershiser one."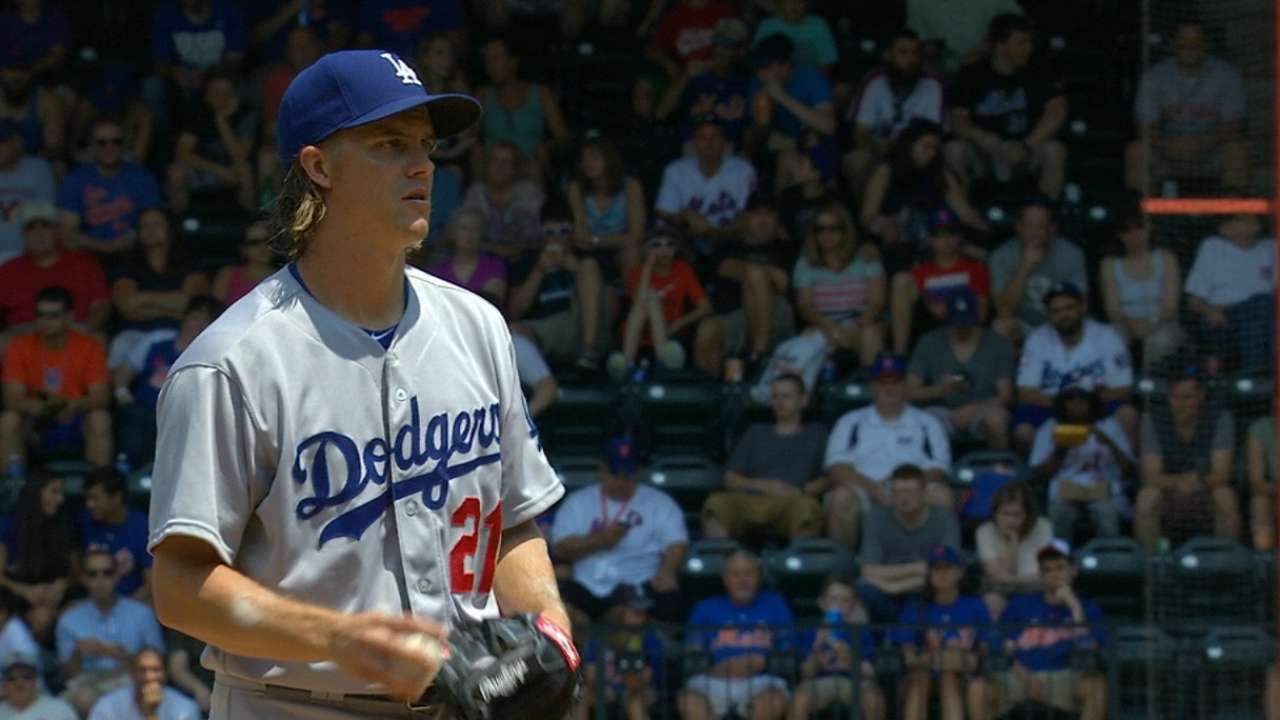 Greinke was pitching for the first time in a week, and one day after returning from Los Angeles following the birth of his first child. He ended up allowing two runs over seven innings.
"Surprisingly, it wasn't as distracting as you'd think flying back and forth cross country," he said. "I felt strong today. I would maybe complain, but I started off really well and got worse. You'd think if it bothered me, I would have started off bad and get better."
Ken Gurnick is a reporter for MLB.com. This story was not subject to the approval of Major League Baseball or its clubs.