Hinch calls Biggio an icon in Astros' history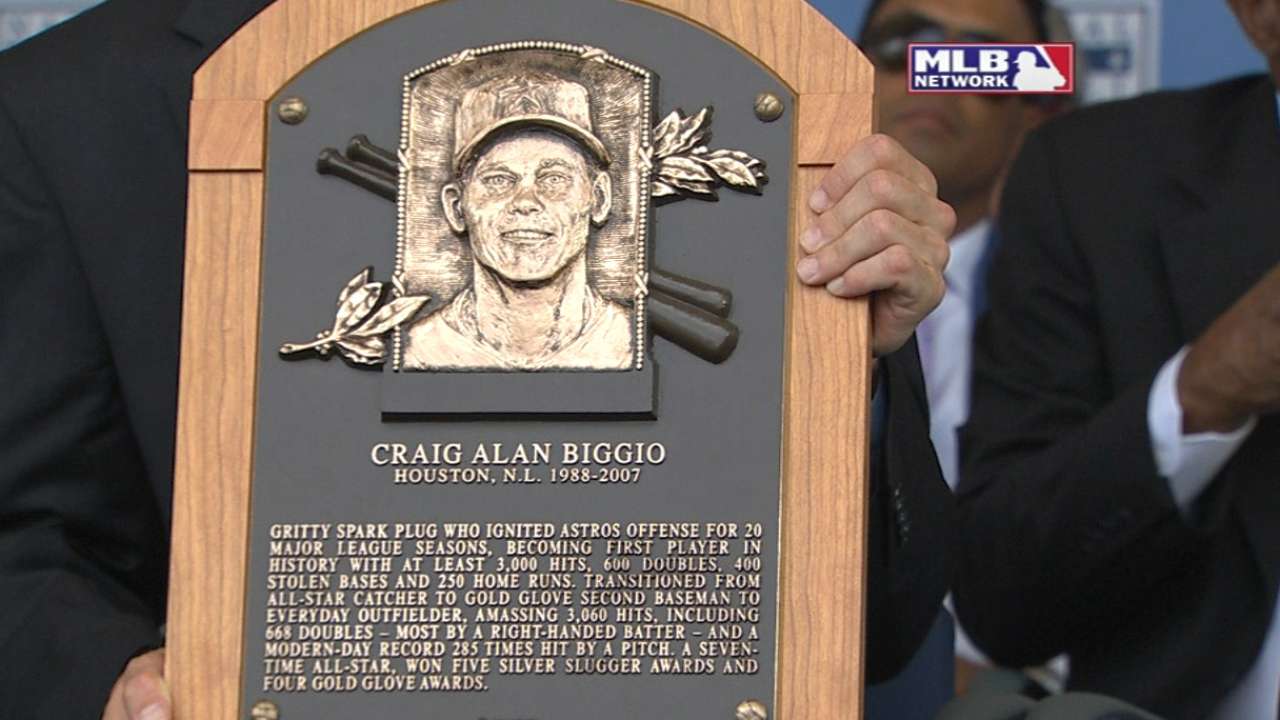 KANSAS CITY -- If Craig Biggio's Hall of Fame speech had been earlier in the day, Astros manager A.J. Hinch said he would have shut things down in the clubhouse so that everyone could have seen it live.
But by the time Biggio got to the podium on Sunday in Cooperstown, the Astros were in the bottom of the first inning in their series finale against the Royals. Time to take care of business on the field, as Biggio always did. The videotape will be there for the manager, coaches, players and support staff to savor when the time is right.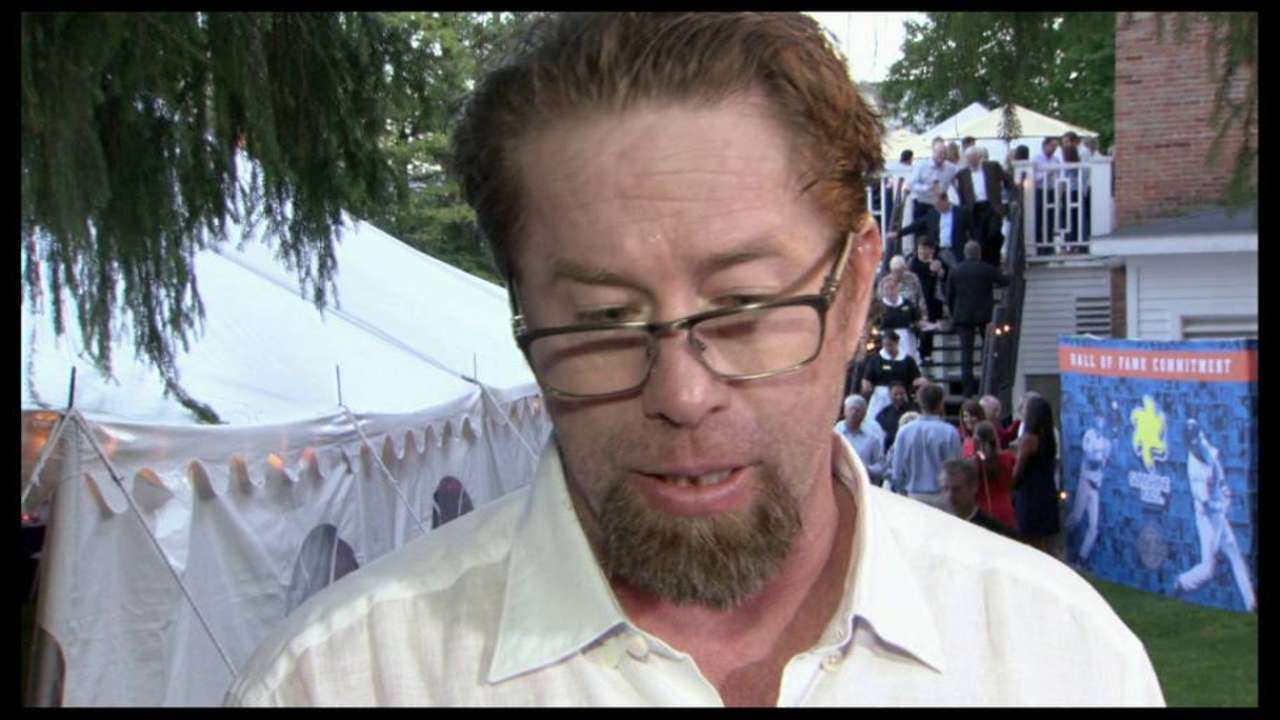 "What an icon in our organization's history," Hinch said. "It's great to have a day where we can tip our cap to him, congratulate him and see him at a podium where few players go. Our players are all well aware of it. We're thrilled to have him around pretty regularly in Houston. Our fan base has been starving for this type of recognition. It will be nice to have our hat in the Hall of Fame with one of the best players of all time."
Hinch said Biggio's big day is the Astros' big day.
"It's like getting our entire franchise into the Hall of Fame," Hinch said. "There's a lot of pride and happiness around our franchise and fan base."
Hinch found it truly appropriate that Biggio was the "leadoff man" among Sunday's Hall of Fame induction speakers.
"Maybe he'll get hit by a pitch," Hinch quipped.
Robert Falkoff is a contributor to MLB.com. This story was not subject to the approval of Major League Baseball or its clubs.