Gordon ready for jogging, hitting on road trip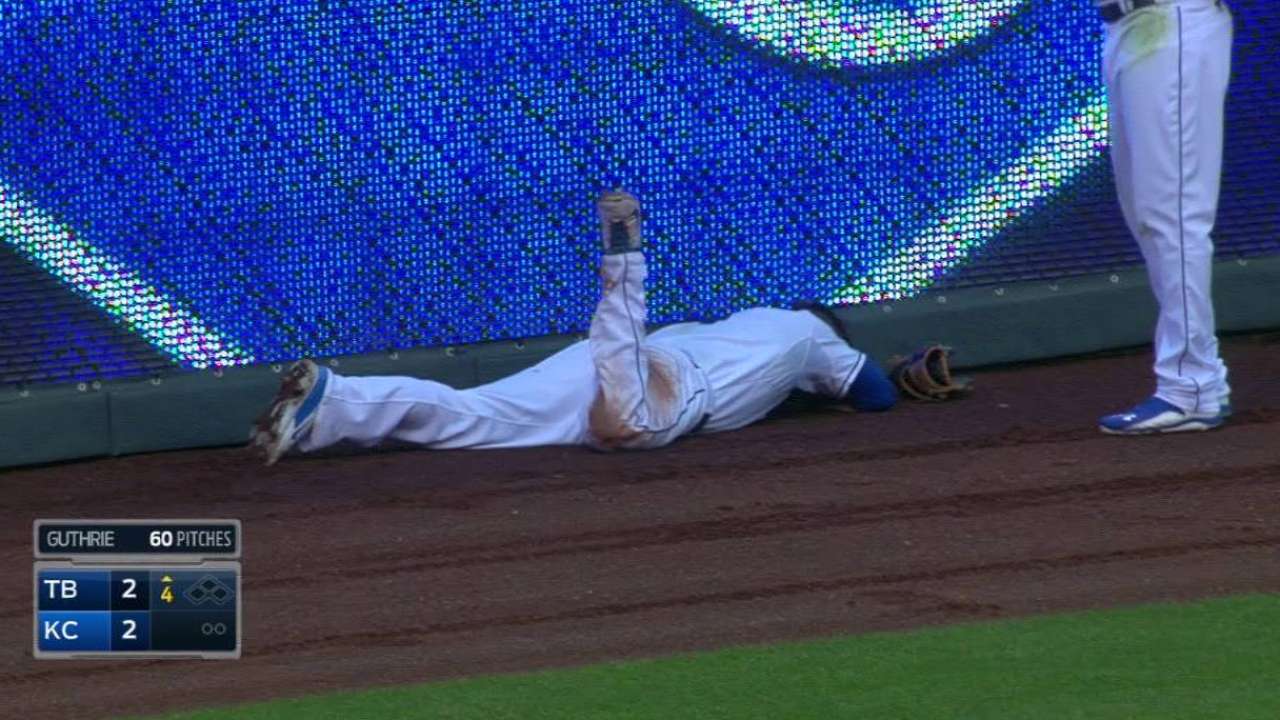 KANSAS CITY -- Royals outfielder Alex Gordon is really looking forward to this road trip, even though he is on the disabled list.
As Kansas City begins a road trip through Cleveland, Toronto and Detroit, Gordon expects to start doing light jogs by the time the team gets to Toronto on Thursday. He also will start hitting, as previously reported.
"The jog comes first on the road trip," Gordon said. "Just need to start loosening up."
Gordon, recovering from a Grade 2-plus groin strain, said he has been feeling good enough that he is tempted to start jogging now. But he will abide by the rehab schedule.
"I do, but I know in the back of my head if I try, it could make it worse," he said. "I'm listening 100 percent to them."
Gordon will start from the basics in terms of hitting -- first off the tee, then soft toss, then batting cage, then live pitching.
"Just baby steps," he said. "Kind of the same deal I went through when I was coming back from the wrist injury."
Jeffrey Flanagan is a reporter for MLB.com. Follow him on Twitter at @FlannyMLB. This story was not subject to the approval of Major League Baseball or its clubs.