Avisail yet to unleash power potential
Young outfielder adjusting to pitchers, expects HR total to increase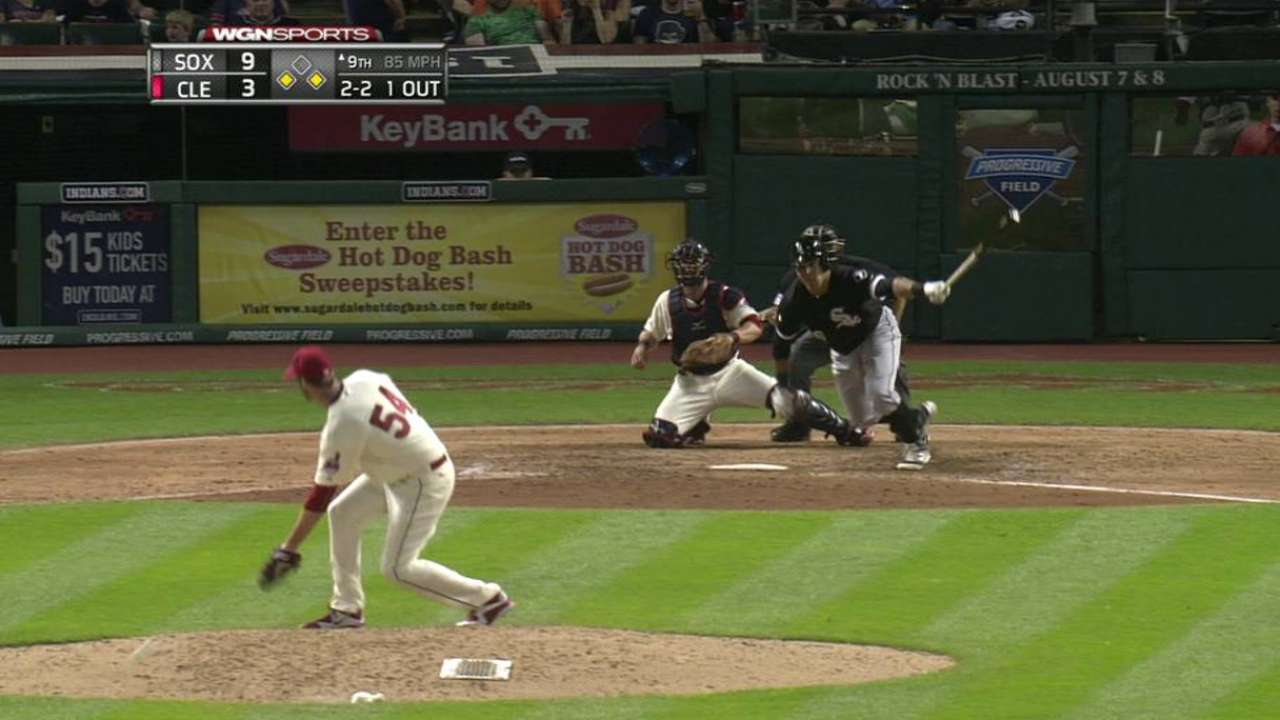 CLEVELAND -- When people outside the White Sox organization assess what the team needs to be competitive in the short term and in the bigger picture, sometimes a right fielder is included on that list.
That judgment seems a bit unfair toward current incumbent Avisail Garcia. The South Siders' featured acquisition from the three-team trade sending Jake Peavy to Boston and Jose Iglesias to Detroit in 2013 is hitting .268 with a .315 on-base percentage and just a .369 slugging percentage.
Garcia's lack of power as a corner outfielder, with seven home runs and 10 doubles, doesn't exactly fit the profile of the five-tool talent talked about by the White Sox, who completed a four-game sweep of the Indians at Progressive Field on Sunday with a 2-1 victory. But in analyzing Garcia, remember the 2015 campaign marks the first full big league season for the 24-year-old.
"I don't want to put excuses," said Garcia, pointing out that he missed most of last season because of an avulsion fracture and torn labrum in his left shoulder, sustained while diving for a ball against the Rockies. "But the more you play, the more you learn."
"It seems like he's been around forever," said White Sox manager Robin Ventura. "There's still going to be adjustments for him, and you have to take that into consideration as you see him go through the year. You have to understand that he is still very young. The other side is making adjustments on him, and he's still learning to make adjustments."
July has been a homer-less month for Garcia, with the last time he went deep coming on June 8 during a stretch of three homers in four games. Per baseball-reference.com's home run log, five of Garcia's home runs have gone to right, and the right-handed hitter has only pulled two to left or left-center.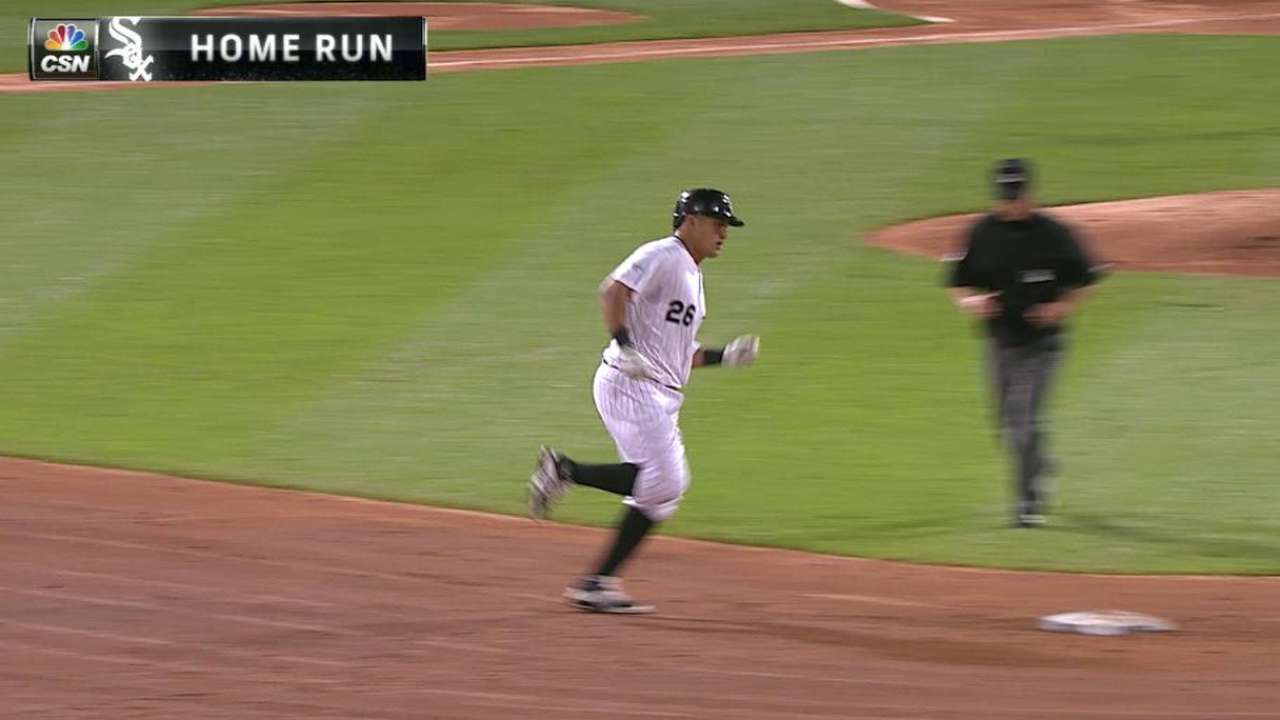 Per Brooks Baseball, Garcia is hitting .310 with three homers against fastballs, but he still struggles at times with that pitch on the inner half. One change made by Garcia is a greater focus on his hands within the swing, after using his shoulders and body too much.
"That's coming along," said Garcia of his power stroke. "I don't try to look for a homer because I want to be in the best situation. Just trying to put the ball in play and make contact and the homers are going to come. The power is there and the homers will come."
"He can muscle stuff through the infield, but his power potential is still off the charts of being able to get more out of it," Ventura said. "There are some people that start out pull hitters that need to learn how to go the other way, and he's an other-way guy who needs to learn how to pull and to be able to do it more efficiently. He doesn't necessarily have to put that much into it to hit it that far because he's so strong."
Scott Merkin is a reporter for MLB.com. Read his blog, Merk's Works, follow him on Twitter @scottmerkin and listen to his podcast. This story was not subject to the approval of Major League Baseball or its clubs.