Dodgers recall reliever Garcia from Triple-A
Greinke also activated off paternity list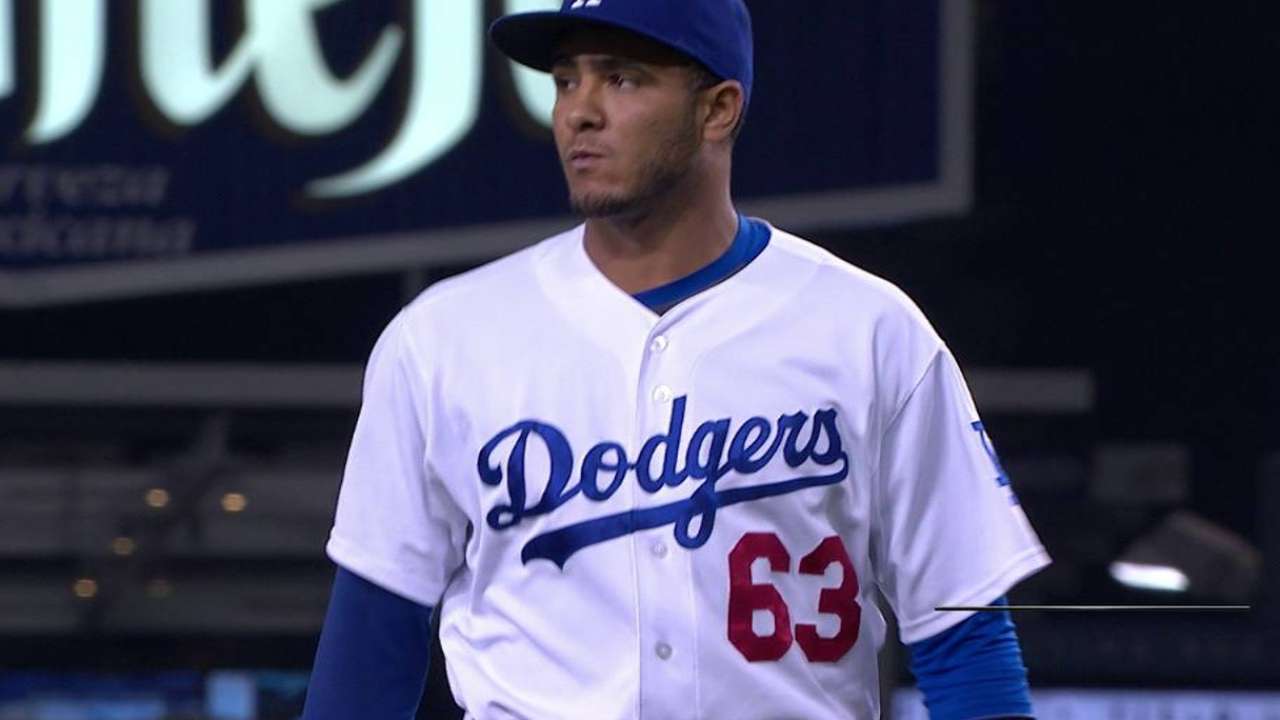 NEW YORK -- The Dodgers recalled relief pitcher Yimi Garcia from Triple-A Oklahoma City before Sunday's game with the Mets.
Garcia takes one of the spots made available when relievers Chin-hui Tsao and Josh Ravin were optioned to Triple-A after Saturday night's 15-2 loss to the Mets. Garcia made 40 appearances with the Dodgers earlier in the season. The other spot goes to Zack Greinke, activated off the paternity list to start Sunday's game.
Garcia made four appearances after being sent down and was hit hard in the first one, but manager Don Mattingly said he improved in the most recent games.
Meanwhile, Zach Lee remains on the active roster. He made his Major League debut Saturday night, charged with the loss after allowing seven runs in 4 2/3 innings.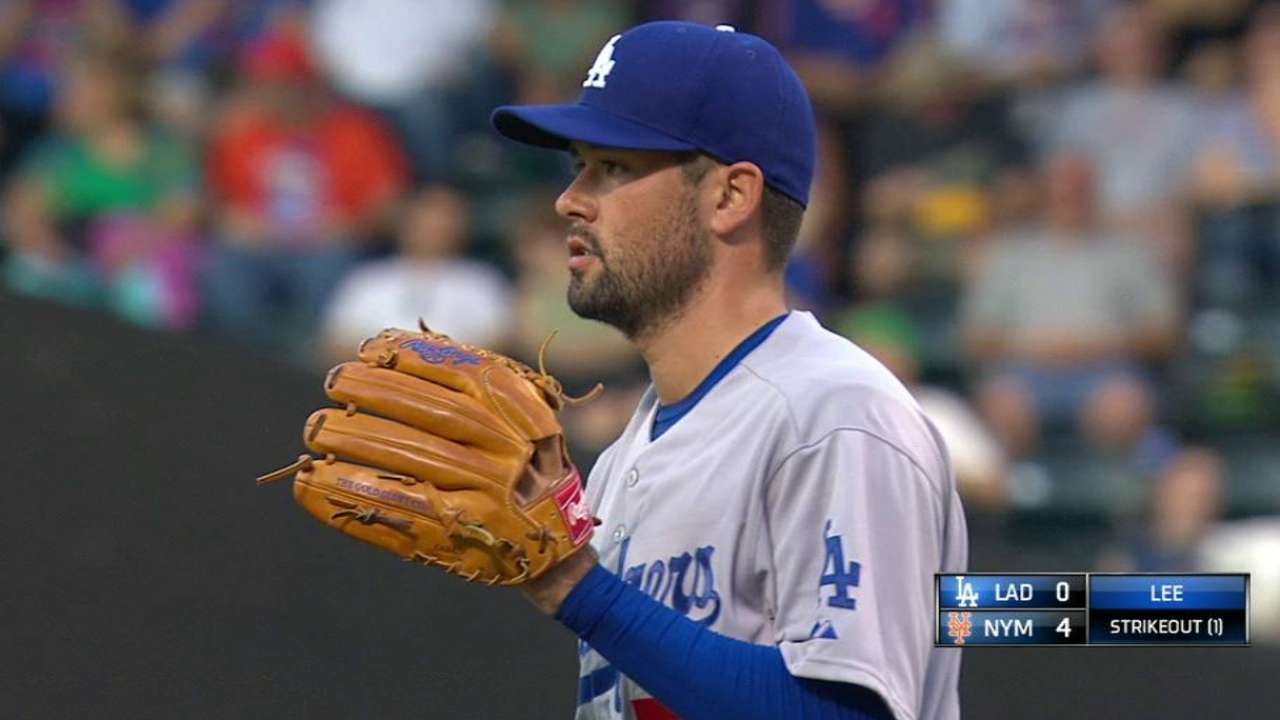 Mattingly said Lee remains active because the Dodgers need a fifth starter for next Sunday. Although with off-days Monday and Thursday, if Brett Anderson pitches on regular rest, the Dodgers could go until Saturday, Aug. 8, without one.
Mattingly said he might want to give Anderson extra rest, although that would also mean changing the routine for Clayton Kershaw, which Mattingly said he didn't want to do.
Another possible explanation for Lee's presence: Optioning him to the Minor Leagues means he can't be called back up for 10 days, and the Dodgers might need him to start if there was a trade by Friday's non-waiver Trade Deadline that involved, say, starting pitcher Mike Bolsinger.
The Dodgers are determined to upgrade their starting rotation and have been linked to just about every top name that might be available, with Tigers lefty David Price believed to top their wish list.
Lee started Saturday in the spot that Carlos Frias has held. Frias will make a rehab start Sunday as he tries to return from lower back stiffness.
Ken Gurnick is a reporter for MLB.com. This story was not subject to the approval of Major League Baseball or its clubs.