White Sox finish 4-game road sweep of Tribe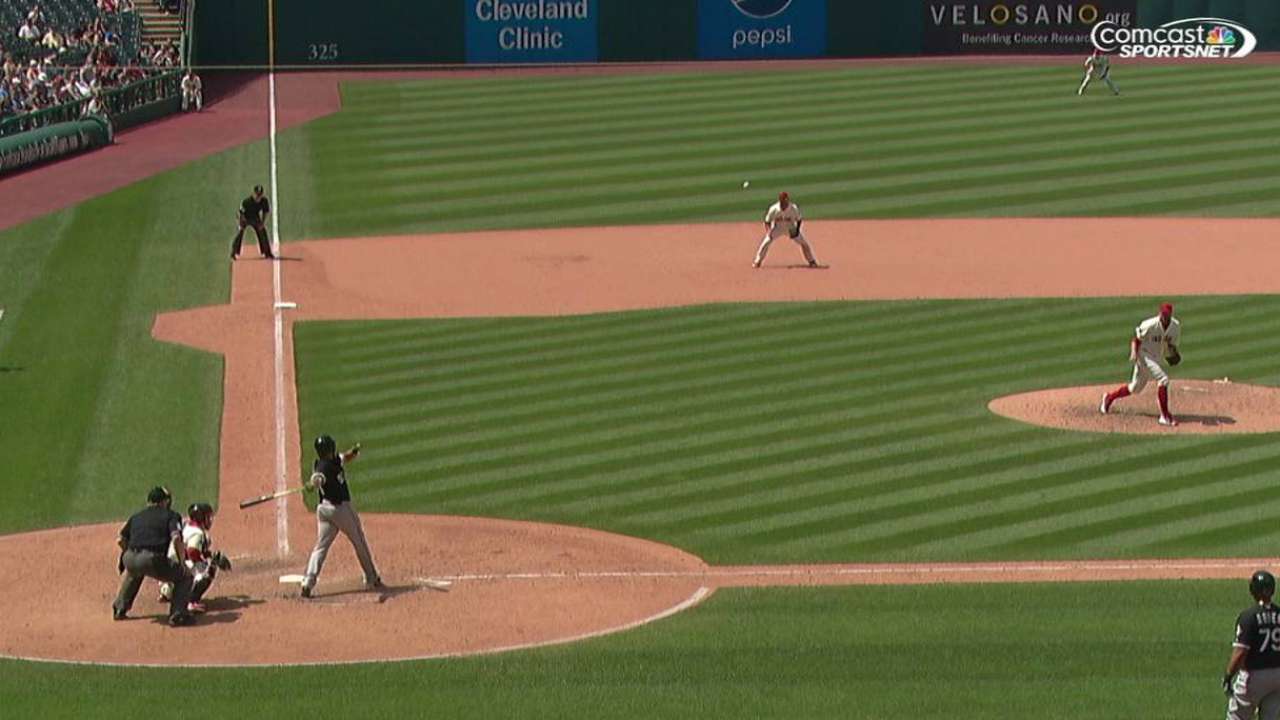 CLEVELAND -- White Sox rookie Carlos Rodon produced perhaps the most impressive start of his young career, helping the White Sox complete their first four-game sweep on the road since 2007 with a 2-1 victory over the Indians at Progressive Field on Sunday afternoon.
Indians right-hander Danny Salazar (8-6, 3.72 ERA) allowed two earned runs on six hits, three walks and a home run. He struck out eight in 6 2/3 innings. Salazar has allowed just five earned runs in his last 25 1/3 innings, with a 24-7 strikeout-to-walk ratio in that span.
"I'm disappointed," Salazar said. "I think right now we're not playing the game the right way. We don't have energy -- not on the field or in the dugout. We're supposed to enjoy the game and have fun out there, and we're not doing that."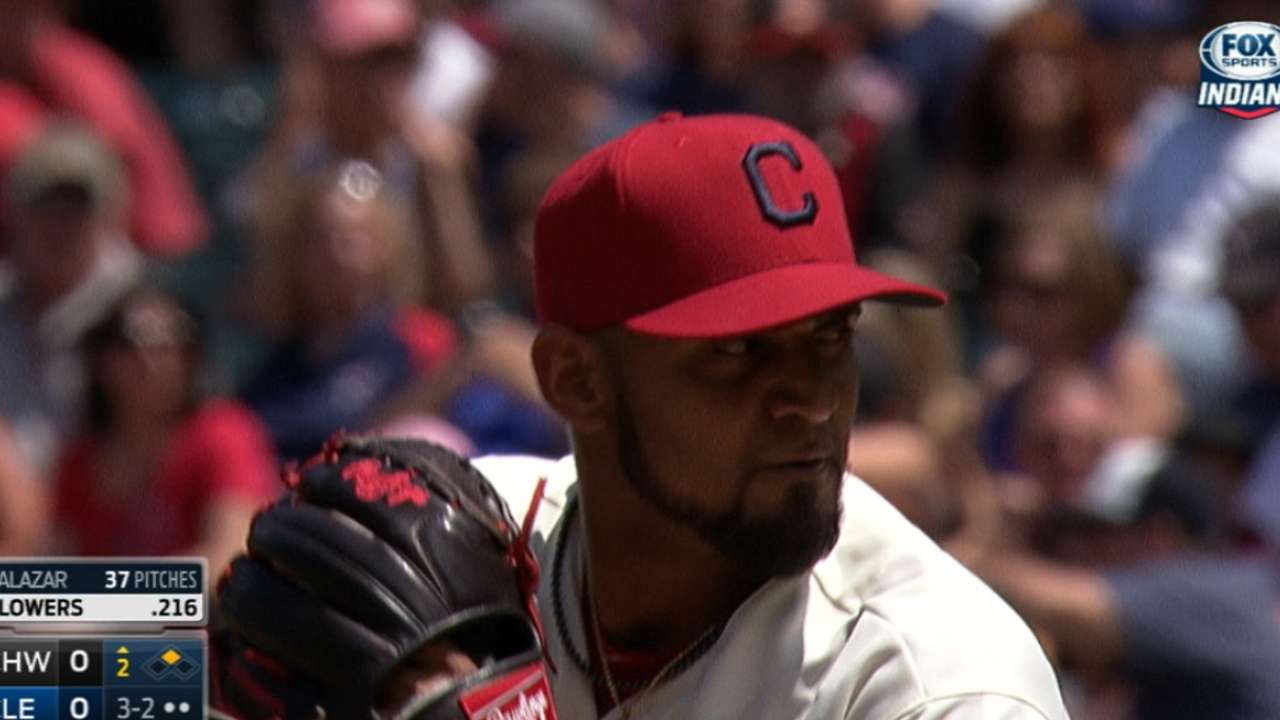 Rodon (4-3, 4.09 ERA) completed 6 2/3 innings, which set a career high. He held the Indians scoreless while striking out nine and allowing six baserunners on four singles, a double and a hit-by-pitch. Rodon's walkless start was the fifth consecutive by a White Sox starter, the first time the team has accomplished such a feat since 1972. Cleveland's only walk of the series came in the ninth inning of Thursday's opener by Michael Brantley.
"I was just trying to get it over, get ahead early," said Rodon, who threw 111 pitches. "It was pretty big. It's big for anyone. You have a tough outing, and then you come back and throw pretty well and get a win, it's nice."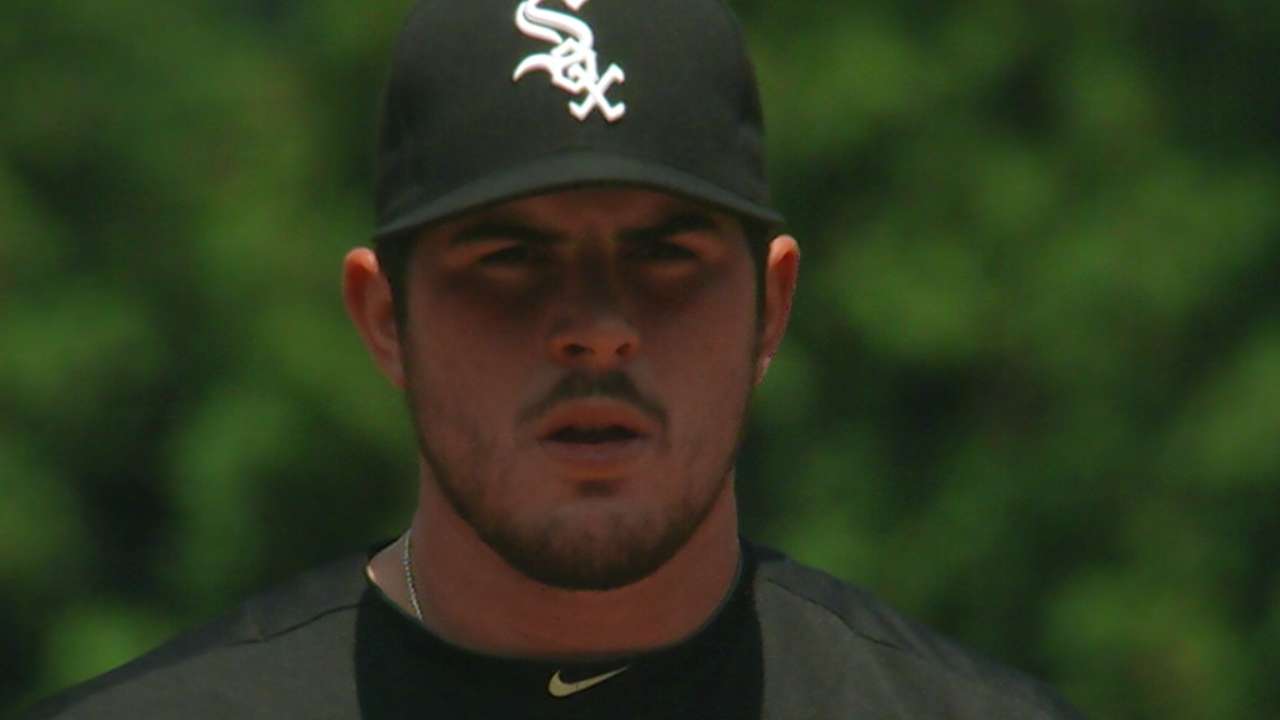 The Indians have lost six consecutive home games for the first time since Aug. 5-10, 2013. The White Sox completed their first four-game sweep since 2010 against Seattle, and their first four-game sweep on the road since 2007, in St. Petersburg.
"This place has been tough on us the last couple of years, so to come in and do this is nice," White Sox manager Robin Ventura said. "Just the way we played, defensively and pitching and to swing it the way we have is nice. It's a nice little roll going on and you want to keep it going."
MOMENTS THAT MATTERED
Power from No. 9: Carlos Sanchez's second straight game with a home run, this one leading off the third, provided the White Sox with their first run. Sanchez raised his average to .222 with three hits in the series finale. Sanchez raised his average to .221 with three hits in the series finale.
"My confidence is back, and I feel good,' said Sanchez through interpreter and White Sox Spanish language broadcaster Billy Russo. "I hope to keep this momentum until the end of the season."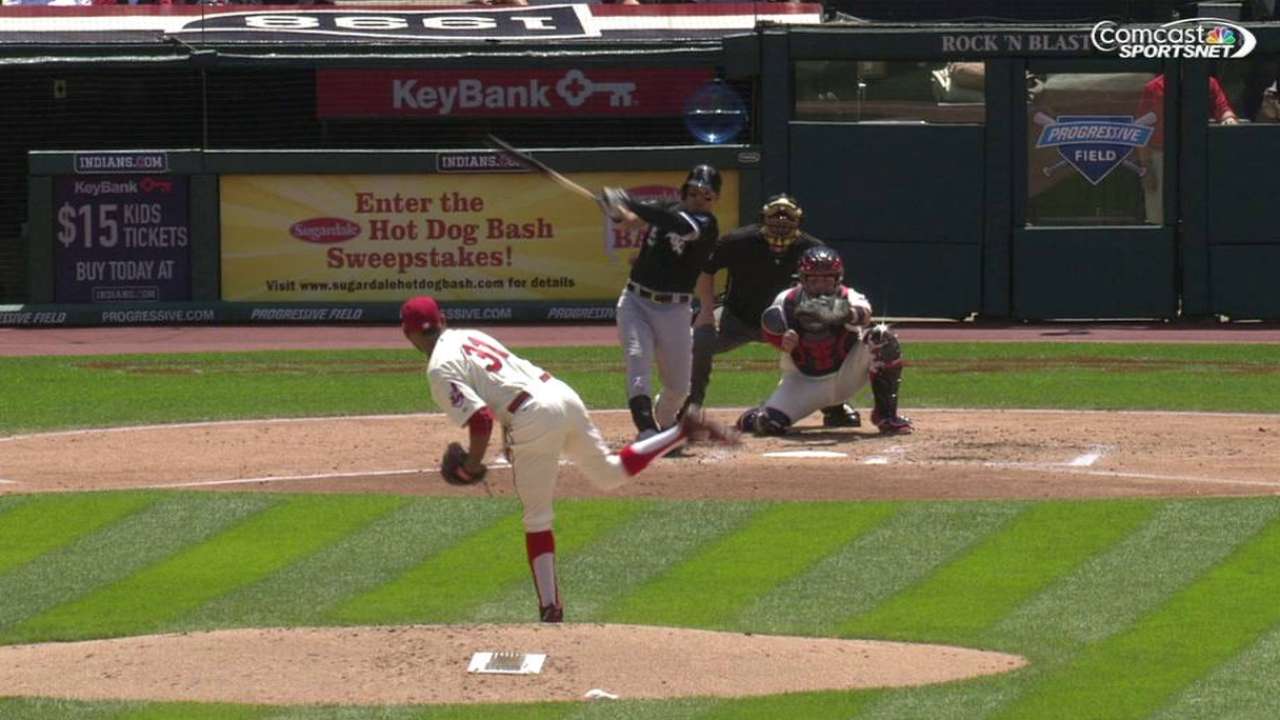 Situation squandered: The Indians found a new way to continue their season-long struggles with runners in scoring position, thanks to a baserunning blunder and a double play in the third inning. With runners on second and third and no outs, Mike Aviles hit a ground ball to first base, and Brandon Moss got caught in no-man's land between third and home, eventually being tagged out. Four pitches later, Jason Kipnis grounded into an inning-ending double play, keeping the score 1-0.
"That's a huge play by [first baseman Jose] Abreu," Rodon said. "I was lucky enough to get the ground ball, and Abreu recognizes the runner moving with the baseball instincts, and he makes the throw. Great play, and we got out of it."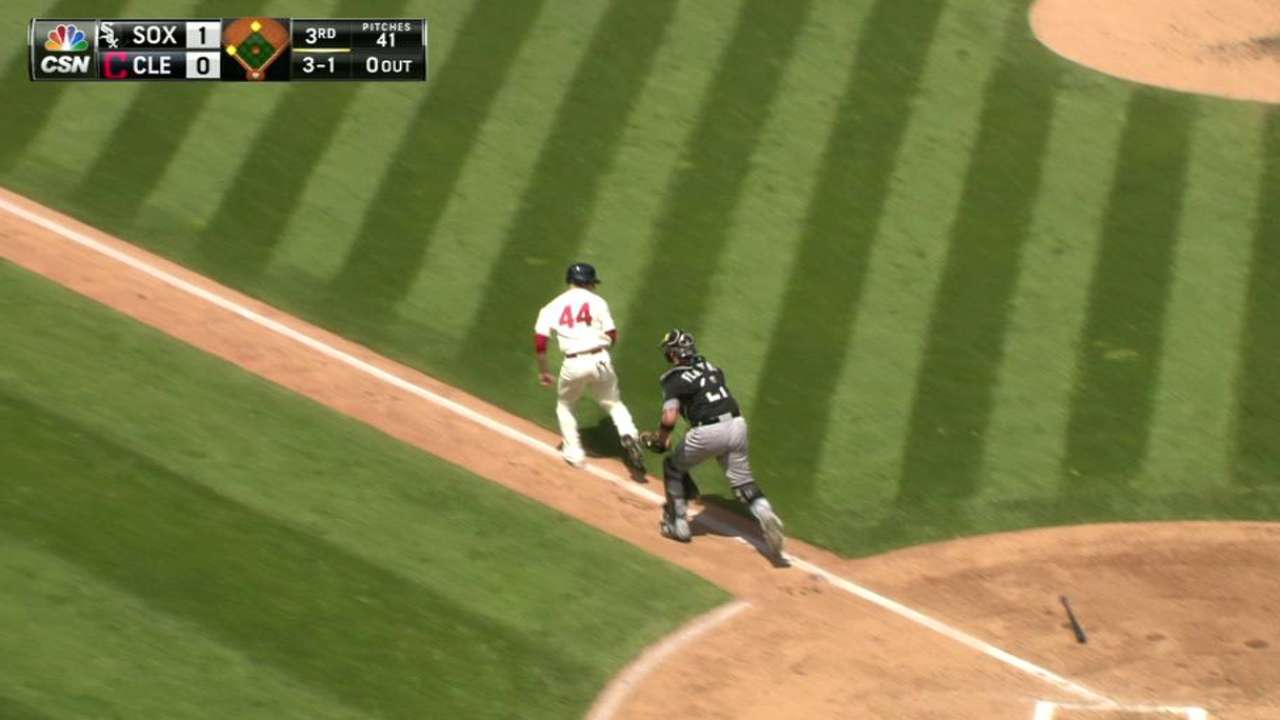 QUOTABLE
"We've been playing [poorly], there's no way around it. Embarrassing. No fight, giving up early. We've got people worrying about their own things, nobody's held accountable. It's just not the way we're going to do business here. So we held a team meeting today to rein the guys back in, get us back to where we need to be, get our heads straight, get our heads out of our butts and start playing like a better baseball team." -- Jason Kipnis, on the Indians' struggles More >
ROOKIE HOMERS
Tyler Saladino (July 19-21) and Sanchez (July 25-26) are the first set of White Sox teammates to hit their first two career home runs in consecutive games in the same season. Seattle's Carlos Peguero and Alex Liddi were the last set of teammates to accomplish the feat in 2011, per STATS, LLC.
WHAT'S NEXT
White Sox: John Danks tries to extend the White Sox winning streak to five straight on the road and pick up the team's ninth win in 10 road games when he takes the mound for Monday's 6:10 p.m. CT opener at Fenway Park. Danks has not allowed a run over two second-half starts.
Indians: Right-hander Cody Anderson will look to rebound from the first rough start of his career as the Royals come to Cleveland to kick off a three game series, with a scheduled 7:10 p.m. ET first pitch on Monday. Anderson allowed three earned runs in his first 30 1/3 career innings before giving up four earned runs on 10 hits in 2 2/3 innings his last time out.
Watch every out-of-market regular-season game live on MLB.TV.
August Fagerstrom is an associate reporter for MLB.com. Scott Merkin is a reporter for MLB.com. Read his blog, Merk's Works, follow him on Twitter @scottmerkin and listen to his podcast. This story was not subject to the approval of Major League Baseball or its clubs.