Perkins' rare command lapse costs Twins
Closer struggles to locate in allowing pair of home runs during Yanks' comeback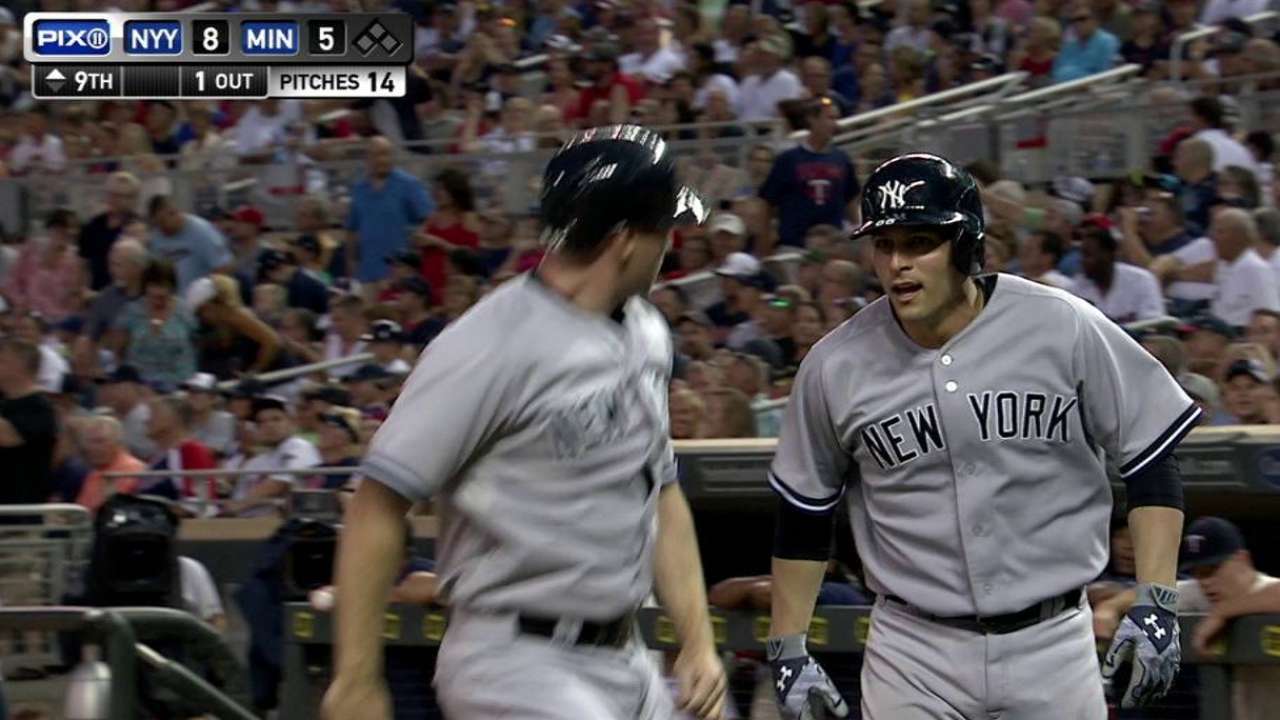 MINNEAPOLIS -- Not too many players swing at the first pitch they see from Glen Perkins in the ninth inning. But on Saturday night at Target Field, Alex Rodriguez did, and he watched the ball soar over the center-field wall to tie the game shortly before a second homer off the Twins' closer set the Yankees up for an 8-5 victory. After starting the season a perfect 28-for-28 in save opportunities, Perkins has blown two of his last three.
Perkins blew his first save of the season last weekend and his second on Saturday, getting tagged for four runs. After Rodriguez's home run, John Ryan Murphy piled on with a three-run drive. Before Saturday, Perkins had given up just two home runs all season.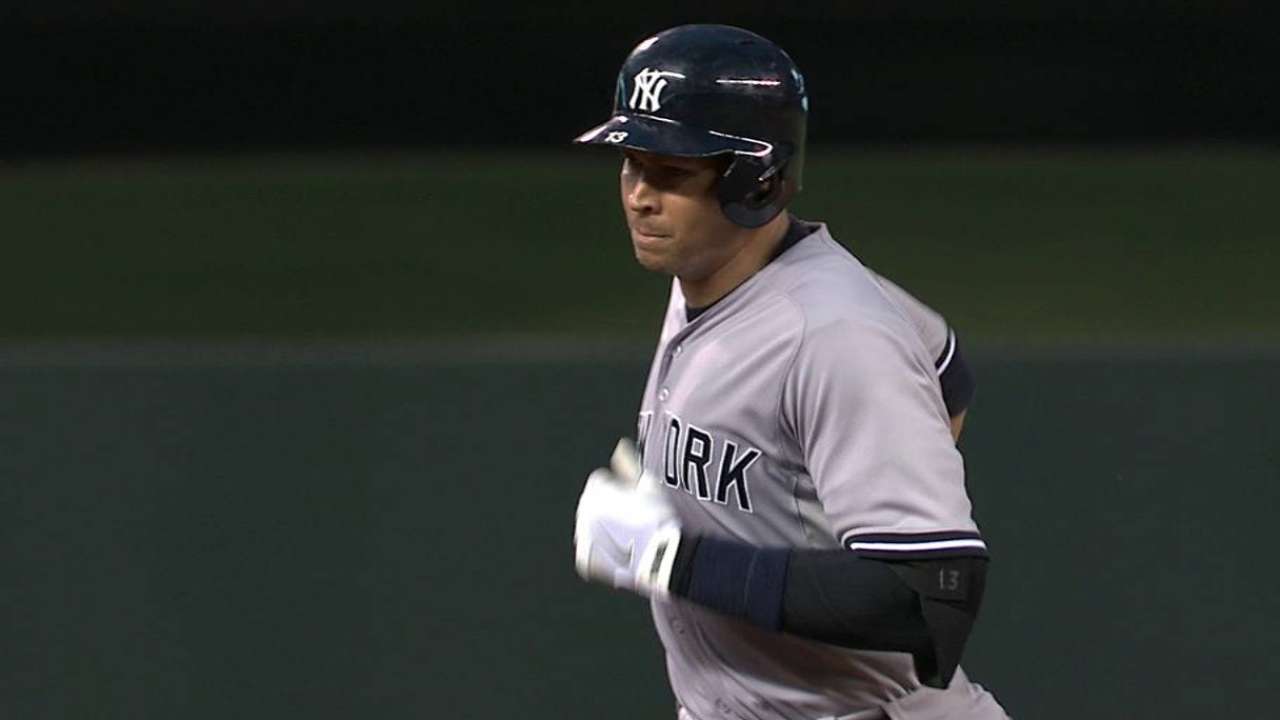 "I blew the one in Oakland, which was two outings ago," Perkins said. "I said then that it's more frustrating when I get an infield hit and a wild pitch and a bloop single and blow a game that way. That's the kind of little razor-blade cut, the slow paper cuts, whatever you want to call them. I got beat tonight because I didn't make good pitches, and that's an easier pill for me to swallow. It doesn't mean I'm happy about how I did, obviously, but it's part of the game. Hopefully, I'll get a chance tomorrow and can go out and do a better job."
Perkins, who struggled with location on Saturday, said he intended to throw a pitch up to Rodriguez, whose ninth-inning homer was his third of the game. Instead, it was down, and Rodriguez capitalized. Perkins recorded just two outs, giving up five hits.
"I threw everything in the wrong spot tonight," Perkins said. "I like to work my fastball up. They know it's going to be inside. They know what I'm trying to do. It's still really hard to hit if I locate it, and it's easier to hit pitches down. A-Rod dropped his hands. [Mark] Teixeira dropped his hands. If those pitches are where I wanted, I'm probably in a little better spot."
Twins manager Paul Molitor said it was possible that after having success for nearly the entire season, Perkins may have been shocked to see the game tied after throwing just one pitch. But Perkins said that wasn't the case, as Rodriguez had been swinging the bat well all night.
Still, Perkins had a chance to send the Twins to the plate with the score tied at 5. Instead, he kept missing his spots.
"You'd see the glove, you'd see the ball go somewhere else and then they'd whack it," Molitor said.
As he did against Rodriguez, Perkins missed to Murphy, who delivered the decisive blow. Perkins threw a slider up and away, and Murphy made the most of it.
"There comes a point where if a guy's late on a fastball, he's going to try to catch up to it and when you throw him a slider, he's going to be ahead of it, so it comes down to execution," Perkins said. "And I think there were five guys tonight that I didn't execute pitches to, and they all got hits."
Betsy Helfand is an associate reporter for MLB.com. This story was not subject to the approval of Major League Baseball or its clubs.