Harvey confident in slider for first time all year
Mets righty holds Dodgers to two runs, supports cause with two RBIs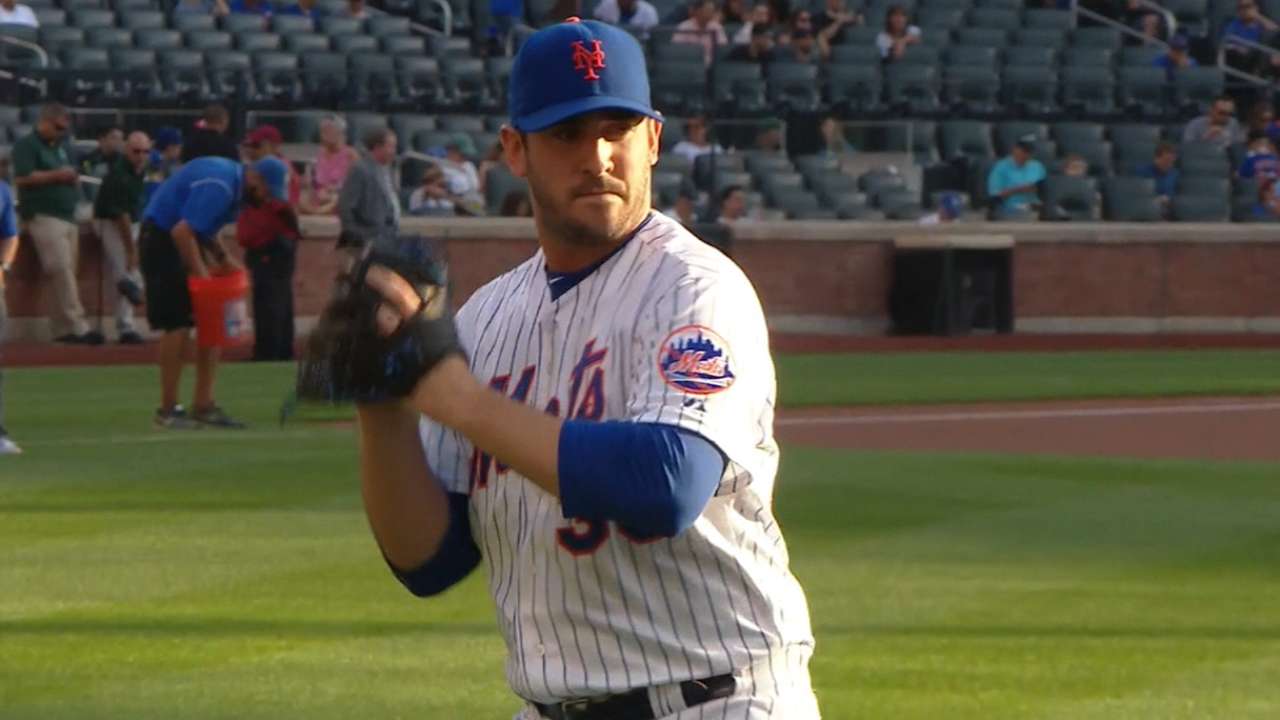 NEW YORK -- The Mets have promoted prospect Michael Conforto, acquired Juan Uribe and Kelly Johnson and made it known that they will explore trades for additional offense during a hectic weekend at Citi Field. But something happened during Saturday's 15-2 win against the Dodgers that may prove more important than anything else to the rest of their season.
Matt Harvey's slider came back.
The righty, who pitched seven innings of two-run ball, admitted he hadn't felt confident in the pitch in "pretty much the last 20" starts, by which he meant his entire return season after missing more than a year to Tommy John surgery. But after a midweek adjustment with pitching coach Dan Warthen, Harvey finally trusted the pitch again. That bred execution in the Mets' shellacking of the Dodgers and allowed Harvey to cruise to his career-high-tying ninth win.
"When I know I have the slider, I can work it off the fastball," Harvey said. "That has always been a very important pitch for me. I think today is a big step forward and I'm definitely happy about that."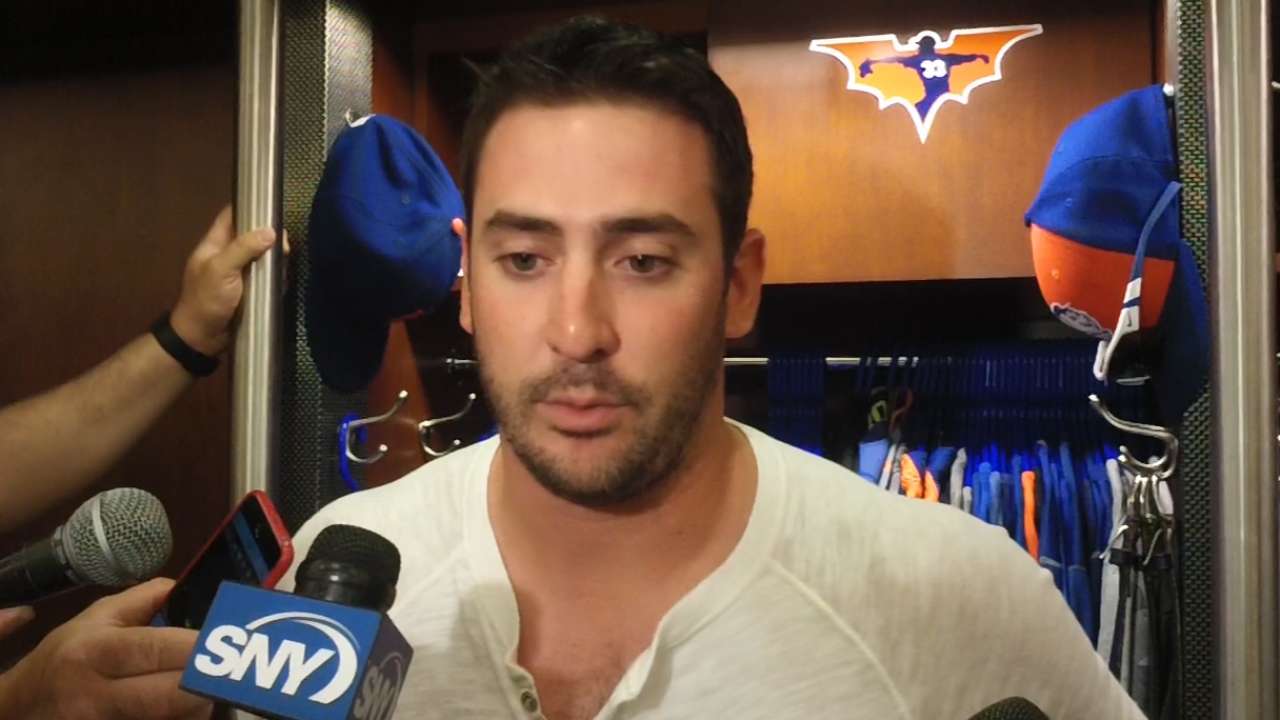 While watching video of Harvey's prior three starts -- during which he walked 13 batters and allowed nine earned runs in 19 innings -- Warthen noticed aberrations in the delivery that led Harvey to a 2.39 ERA over his first 41 career starts. His leg kick looked significantly higher, causing Harvey's upper and lower halves to fall out of sync. To make up for the lag, Harvey's arm was coming around his breaking pitches in an attempt to circumvent the loss of efficiency.
"Bad timing, inconsistent timing," Harvey said. "We wanted to make it simple. We wanted to get back to what I was doing before the surgery and it definitely paid off."
On Saturday the slider worked exactly how good secondary pitches should. It set up Harvey's fastball and resulted in seven of the outs he recorded. Overall, Harvey scattered six hits, struck out four and walked just one while receiving plenty of offensive support.
"Everyone contributed pretty tremendously," he said.
Harvey played a part in that himself. He doubled in the fifth and singled in the sixth, driving in runs both times to become the only pitcher in franchise history to have at least two RBIs in three straight games. The last pitcher on any team to do that was Andy Messersmith in 1976.
Joe Trezza is an associate reporter for MLB.com. This story was not subject to the approval of Major League Baseball or its clubs.