Taylor busts out with first 4-hit game
Nats center fielder swats 2-run homer, flashes leather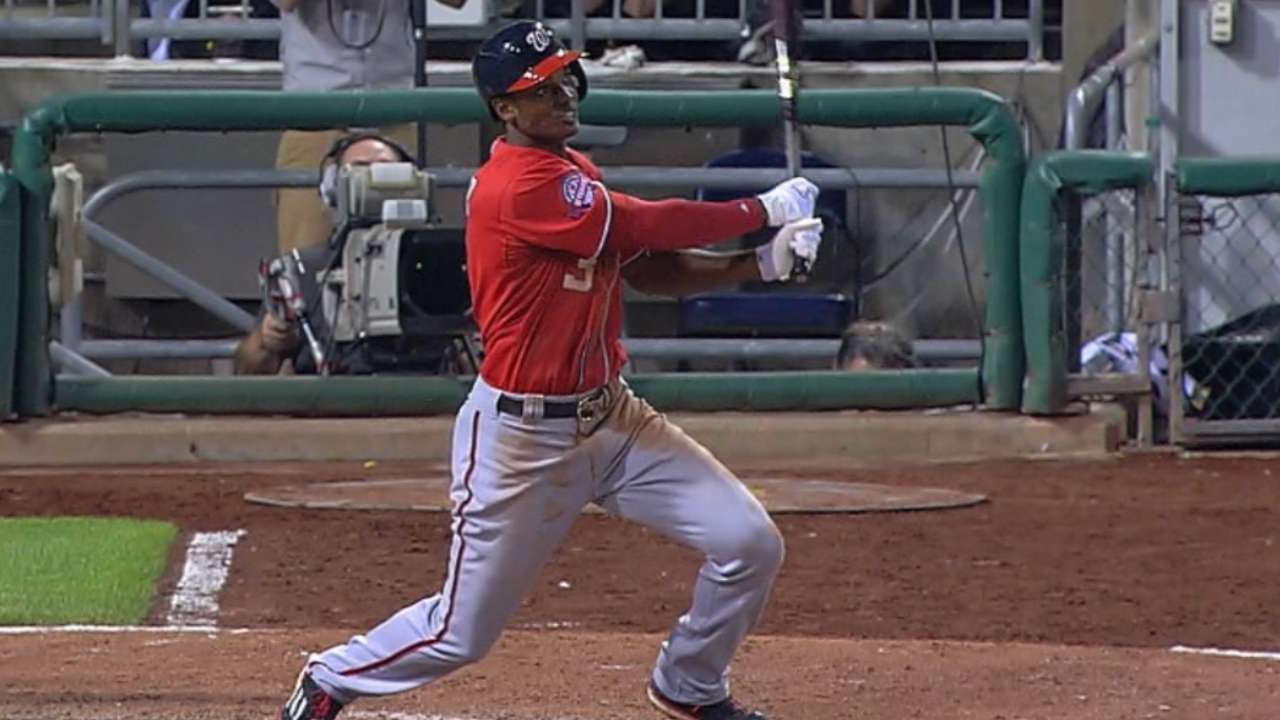 PITTSBURGH -- It was only a matter of time until everything came together for Michael Taylor.
That time was Saturday night.
Enduring a rough July at the plate, Taylor bounced back in a game-changing way, flashing the leather at the warning track and tallying four hits, including a home run, in the Nationals' 9-3 win against the Pirates at PNC Park.
"It's definitely nice from a confidence standpoint," Taylor said. "It's just one game, but it definitely helps."
His four-hit showing -- the first of his Major League career -- is a welcomed sight compared to the rest of the month.
Before Saturday's game, Taylor was hitting .171 (12-for-70) in July with a .194 on-base percentage. From July 1 to 24, his season batting average dropped 21 points.
Though you wouldn't know it from watching him go to work against the Pirates' pitching.
Taylor led off the game with a single, his first of three on the night. His second base knock came in the fourth -- an RBI single to push the Nationals' lead to 3-0.
He didn't let up, either. In the sixth, Taylor singled again and stole second base, his 11th steal of the season.
Taylor capped the night with a two-run home run in the eighth, his seventh homer of the year that put the game out well out of reach.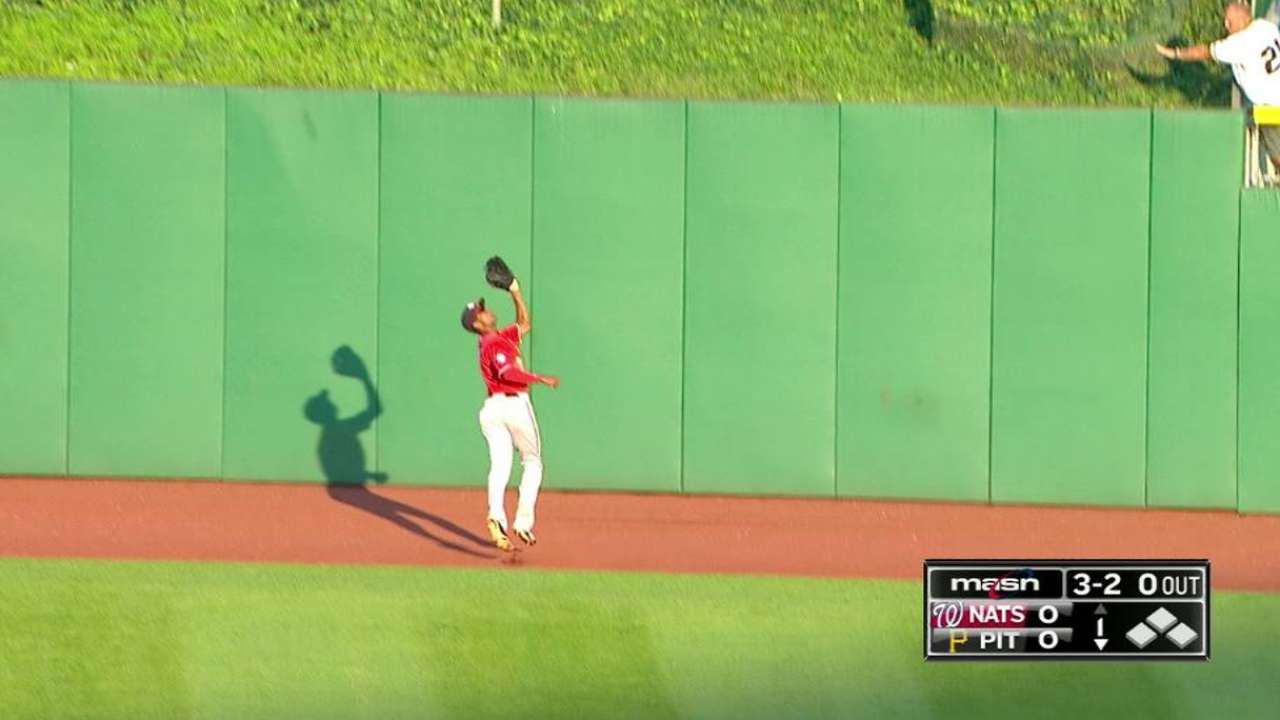 Nationals manager Matt Williams was impressed with Taylor, especially his play in the field. Taylor, patrolling center field, flagged down several fly balls and bounced off the wall on a couple occasions.
"You've got a ton of room to run out there," Taylor said with a smirk.
Before the season, Taylor was one of the Nationals' most highly-regarded prospects, primarily because of his athleticism: Raw power in the batter's box and natural speed on the basepaths and in the outfield intrigued many.
He started well with a solid April, slumped in May, and rebounded in June only to again struggle at the plate in July.
If history repeats itself, Taylor's performance Saturday night, exemplifying his skills at the plate, in the outfield and on the bases, could serve as a springboard into a productive August.
John McGonigal is an associate reporter for MLB.com. This story was not subject to the approval of Major League Baseball or its clubs.