Hot streak gives White Sox plenty to ponder
Does recent run change Trade Deadline strategy?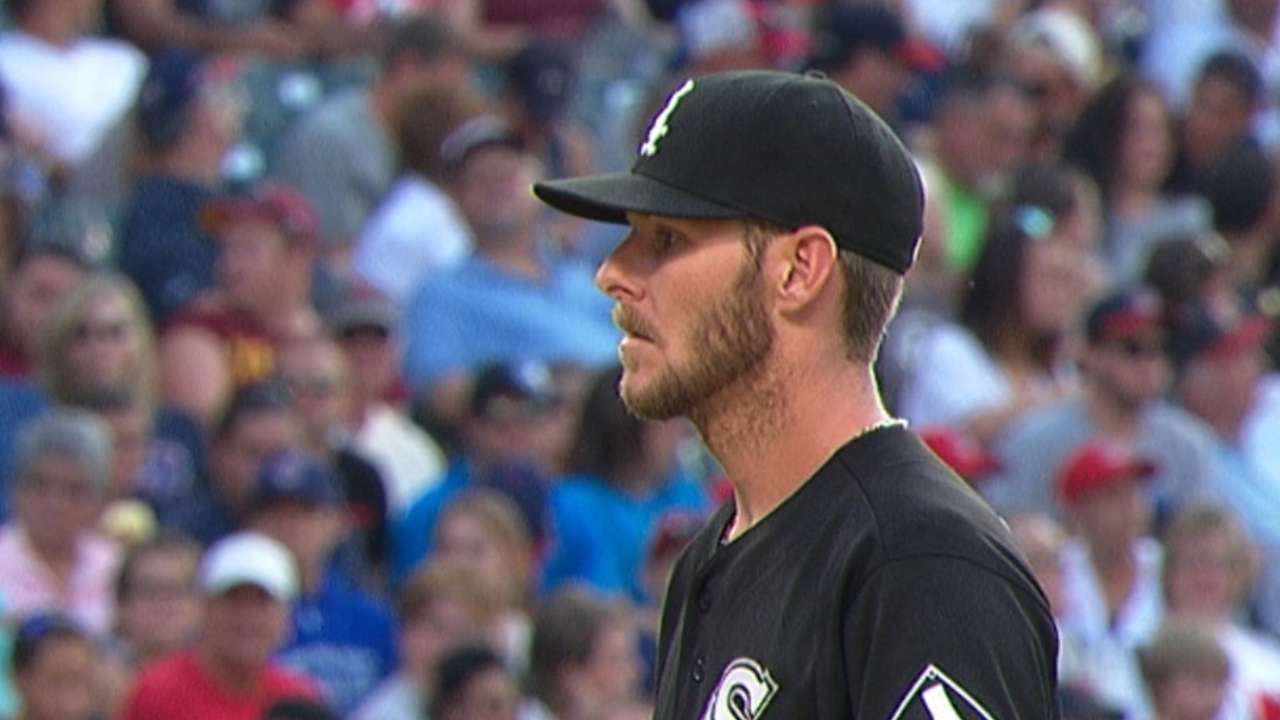 CLEVELAND -- Manager Robin Ventura was enjoying some celebratory broccoli as part of his dinner following a 10-3 White Sox victory over the Indians on Saturday night, when he was casually asked if his team was "still in it."
In it, as in, still part of the American League postseason picture.
Without hesitating, taking only the time to digest his food, the White Sox manager answered quickly but forcefully.
"If we play like that, yeah," Ventura said.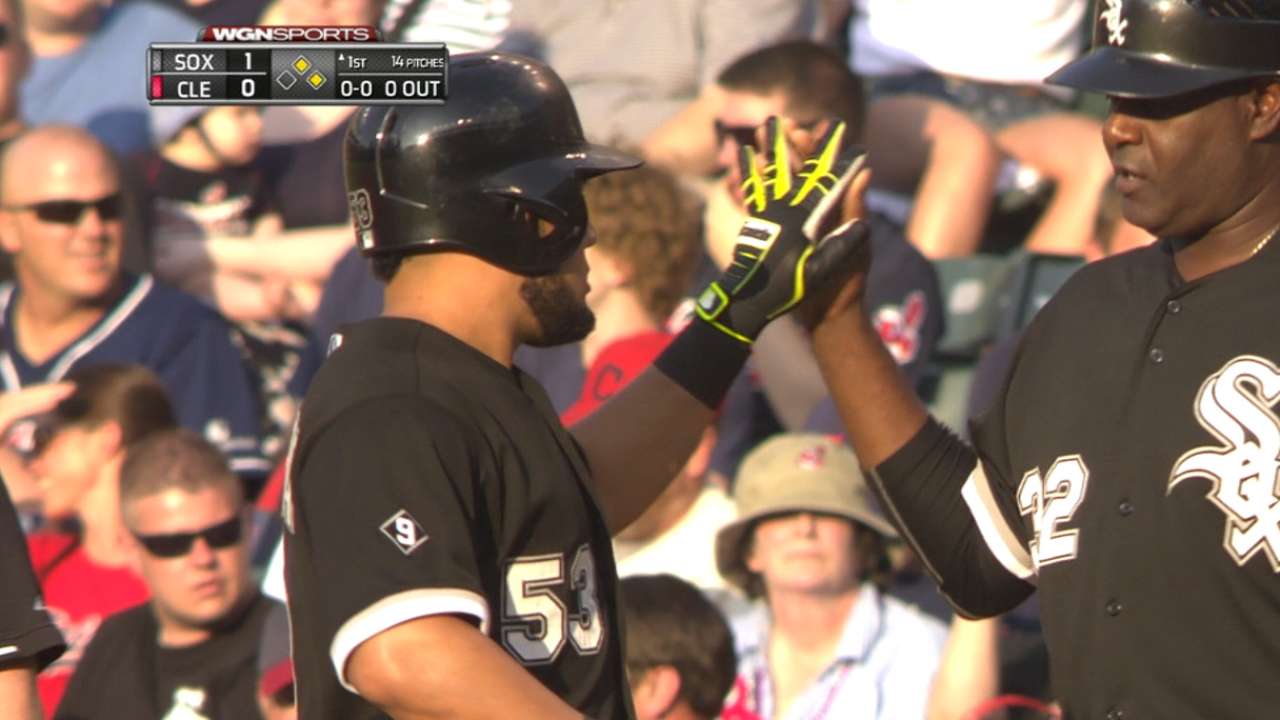 That, as in, the past three games of dominance put forth at Progressive Field.
For the first time since May 25-27, 2012, the White Sox have won three straight games by six-plus runs. They have pitched, caught the ball without error and their long slumbering offense has come to life. They even spotted Chris Sale a five-run margin before he took the mound.
The four-time All-Star rarely needs a five-run margin when he's on his game, as he was against Cleveland.
"That's awesome," said Sale, who struck out seven and didn't issue a walk over seven innings. "You can't say enough about how much that settles me in and allows you to just go out there and throw strikes."
"We started the second half a little weak with the offense," said White Sox second baseman Carlos Sanchez, through interpreter and White Sox Spanish language broadcaster Billy Russo, after launching his first career homer in the fourth off Carlos Carrasco. "But right now we are hitting good and we have been working hard for that the whole season."
• E. Johnson a promising prospect if Samardzija dealt
Sale pointed to a moment in the ninth inning as an example of the White Sox offense grinding out every at-bat, especially during this weekend run. Avisail Garcia stood as the only regular who did not have a hit entering the final at-bat, but he singled to center off Ryan Webb to complete the scoring.
This offense has scored six or more runs in three consecutive contests for the first time since July 31-Aug. 2, 2014, and scored five or more runs in the first inning for the first time since Aug. 17, 2014, against the Blue Jays. It would be an understatement to say this sort of production is what was expected all season.
Now the White Sox question becomes sell, buy or hold steady? General manager Rick Hahn talked in '14 about separating fool's gold from a real contender, and must decide if the White Sox are beating up on a sub-standard team in Cleveland or have turned the corner.
Ventura, players and coaches believe their chance rises above a current status of remote if this sort of play extends beyond Progressive Field, and Jeff Samardzija remains in the picture.
"You never want to be in those situations, but as much as this is a game, it's a business. You understand it," Sale said. "I've been through it a couple times before and I think [Samardzija] has done an unbelievable job of not letting it get to him, really.
"It's hard not to when everyone's talking about it. It's on the TV and in the newspapers. He's gone out and dealt the whole time, not let it affect him, so I think that says a lot about him."
Scott Merkin is a reporter for MLB.com. Read his blog, Merk's Works, follow him on Twitter @scottmerkin and listen to his podcast. This story was not subject to the approval of Major League Baseball or its clubs.