Duffy showing Royals he's back to fine form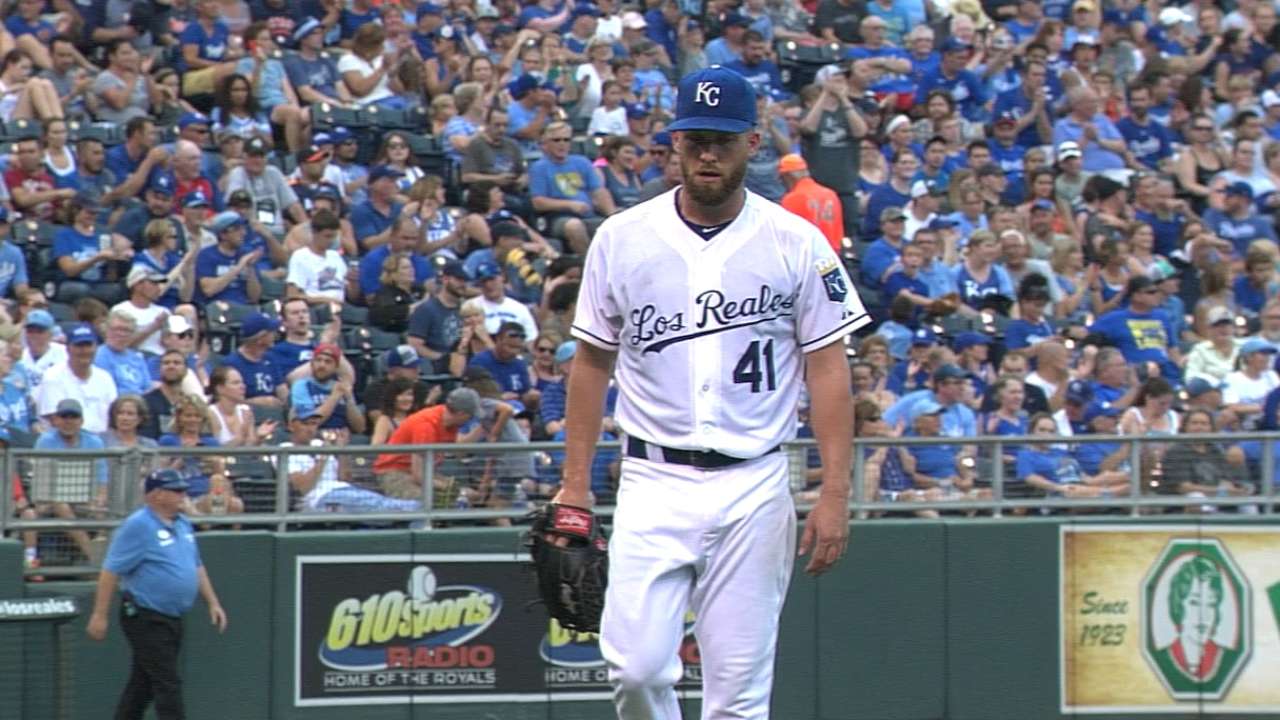 KANSAS CITY -- The Danny Duffy that manager Ned Yost is accustomed to seeing apparently is back.
Duffy threw six more strong innings in the Royals' 2-1 walk-off win in 10 innings over the Astros on Saturday night. The lefty gave up just three hits and one run.
Since returning from the disabled list on July 5, Duffy now has posted a 2.15 ERA.
"Actually, we knew he was back two starts ago," Yost said. "He's back looking sharp again."
The only thing that slowed Duffy down on Saturday was another night of oppressive heat at Kauffman Stadium, where the heat index rose to about 100 degrees.
"I started getting tired in the fourth, but my fastball had so much life and my slider had some bite," Duffy said. "But yeah, that heat was what really got me. It was hot, man."
Duffy, though, persevered through five scoreless innings before Carlos Correa lofted a sacrifice fly in the sixth to put Houston up, 1-0.
"It was a fastball," Duffy said. "If I'm in that situation, needing a strikeout, I'm going to go with my fastball.
"But for the most part, I thought it went pretty well."
Jeffrey Flanagan is a reporter for MLB.com. Follow him on Twitter at @FlannyMLB. This story was not subject to the approval of Major League Baseball or its clubs.