'Monster' shot exciting for Castellanos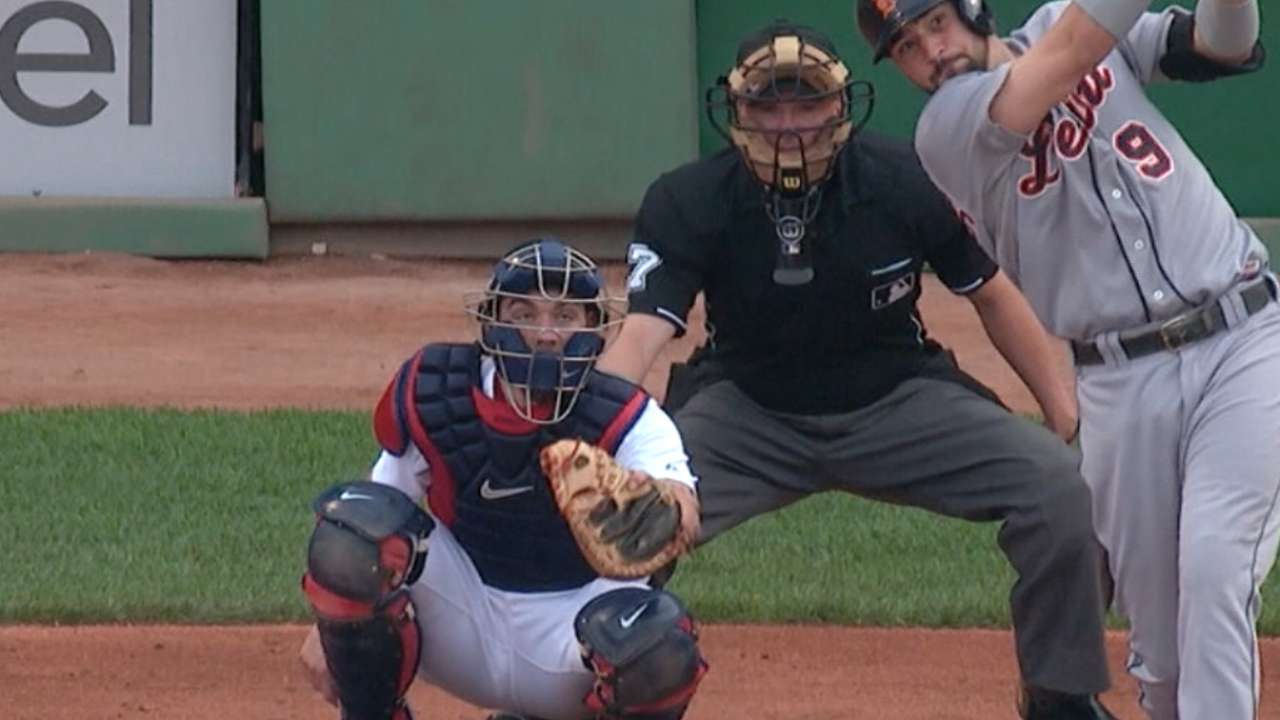 BOSTON -- For Nick Castellanos, hitting his first career home run at Fenway Park might have been enough. That he launched his shot clear over the Green Monster in a winning effort had the Tigers' third baseman thinking Hollywood.
Castellanos helped fuel Detroit's 5-1 win over the Red Sox on Saturday by going 2-for-4 with three RBIs -- including a two-run double that staked his team to a four-run lead. But it was the sixth-inning solo shot that left a lasting impression on the 23-year-old, perhaps because it left the park altogether.
"To hit it over the Green Monster? It's freaking awesome," Castellanos said. "The Green Monster is a baseball icon. Everybody knows what you're talking about when you say it. The amount of movies it's been in. I've seen this park countless times. I remember looking at this park when I was younger and seeing how tall the fence was. I'm like, 'How does anyone hit it over that?' And to say I was able to do that in a game was pretty cool."
The home run, Castellanos' third in five games, handed the Tigers a needed insurance run, after the Red Sox cut the deficit to three in the previous inning. The blast an exit speed of 107 mph and was projected by Statcast™ to land 400 feet away from home plate.
"It was well-struck," Detroit manager Brad Ausmus said. "At the time, it was a big run because they had just scored. We came back next half-inning and got that run right back with Nick's home run."
Castellanos is batting .313 with a .552 slugging percentage over his last 27 games -- a welcome sight for the young hitter after he posted a .243 average through the first half.
"I'm seeing [the ball] well, right now," Castellanos said. "That's really all I can say."
Perhaps, Castellanos joked, the production has to do with the bruised cheek he suffered on Monday, which immediately preceded his most recent power surge.
"I guess so," he said. "Maybe I need to get hit in the face more often."
Alec Shirkey is an associate reporter for MLB.com. This story was not subject to the approval of Major League Baseball or its clubs.