Stand-up Happ calls early exit an 'anomaly'
After breezing through first, Mariners starter loses all command in wild second
SEATTLE -- J.A. Happ needed just nine pitches to retire the Blue Jays in order during the first inning. Just two outs and 43 pitches later, however, his afternoon was done.
Happ gave up four walks, hit a batter and allowed three runs in the second before exiting after 1 2/3 in Seattle's 8-6 loss to Toronto on Saturday, marking his shortest start since May 7, 2013. He was nearly bailed out by the Mariners' offense before a late-inning bullpen collapse gave the Blue Jays the edge.
"I felt great. I think anything I would say would sound like an excuse, and I don't make those," Happ said. "So it's a situation where I didn't get it done, and I kind of just flush this one and be ready to go next time, which I will be."
In the first, Happ pitched to contact and the Mariners were soon able to go to their offense. It was more of the same to start the second, as Edwin Encarnacion grounded a 2-1 changeup to third for the first out.
Happ then lost his command and never found it again as the next five hitters reached base. He issued three walks, allowed a Danny Valencia RBI single to left and hit Kevin Pillar, throwing 33 pitches before recording his next out.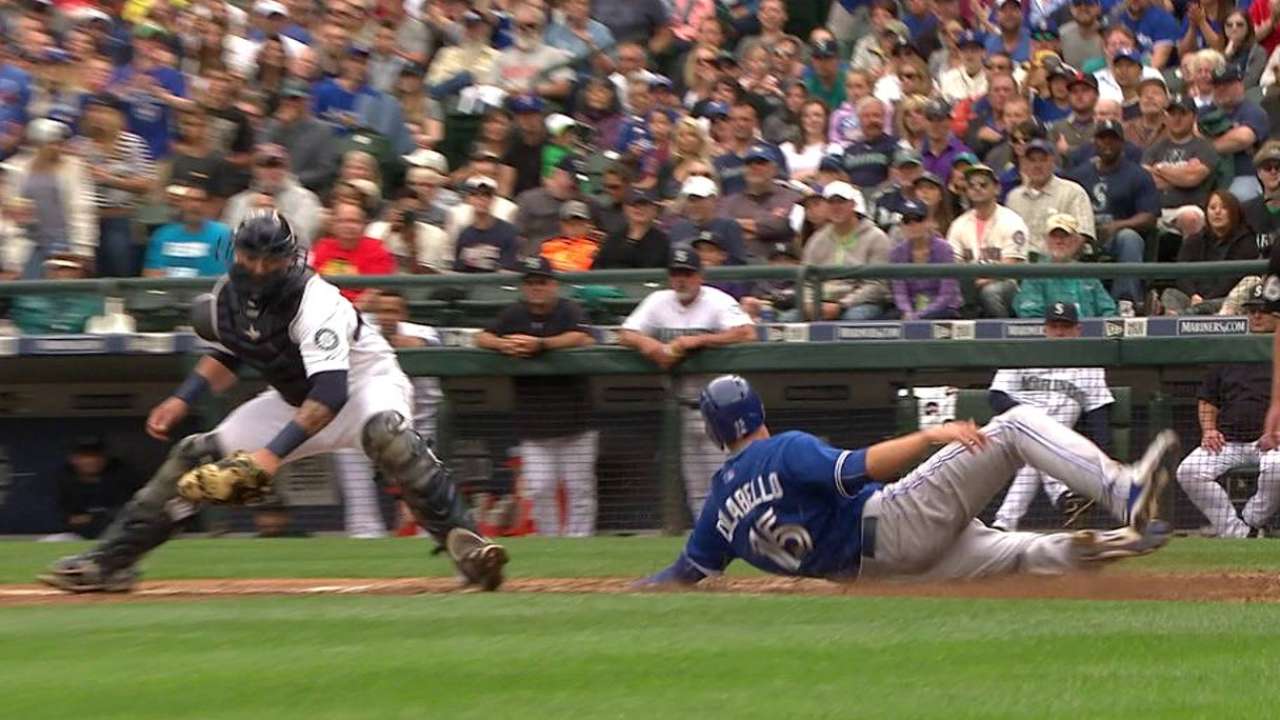 "The command just wasn't there," manager Lloyd McClendon said. "One hit, four walks and a hit batter. I think that sums it up. Today we came in with a bullpen that was stressed, and now we've got to cover 7 2/3. That's tough."
The veteran lefty suffered his roughest outing of the season, and it was largely his own doing. Valencia's single was the only hit the Blue Jays managed against Happ, and two of his three runs scored via bases-loaded walks.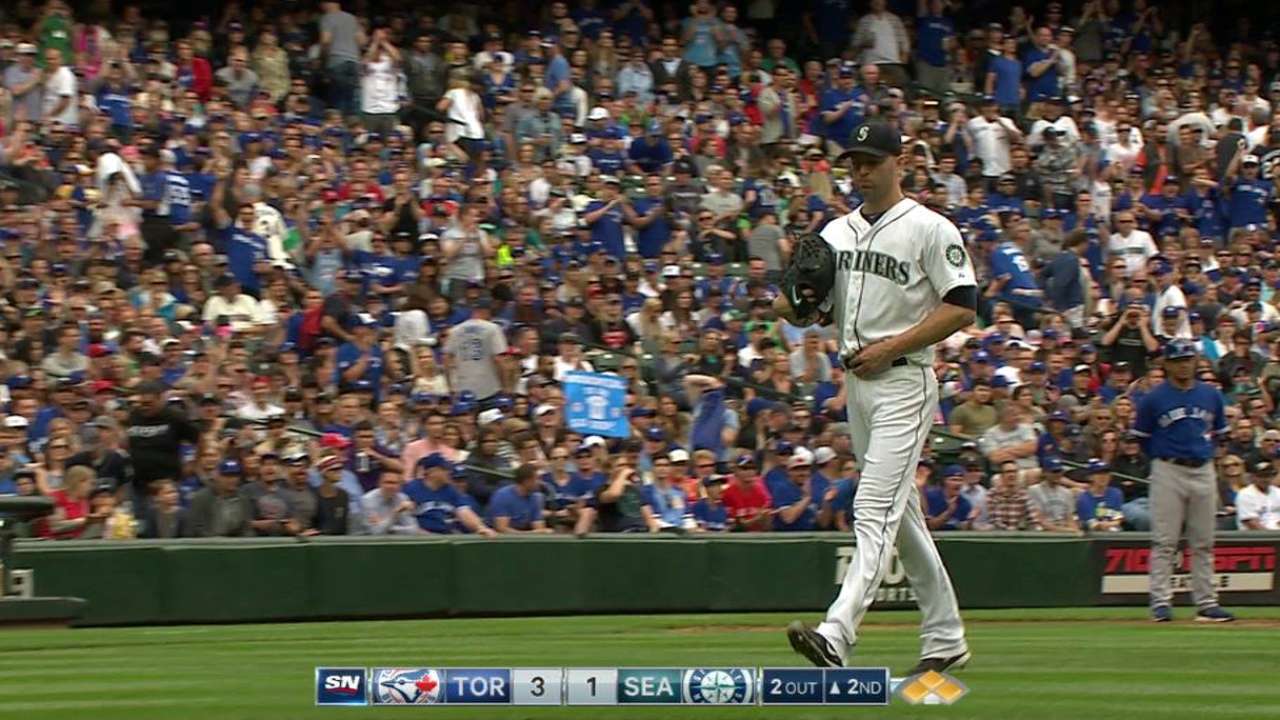 "Four walks and a hit batter, that's not me. It hasn't been me all year. I'll keep working to get better," Happ said. "This was kind of an anomaly, I felt like. It's certainly frustrating."
Several times during a nine-start winless streak earlier this season, Happ was effective but not given enough run support by Seattle's offense to put him over the top. On Saturday, the Mariners' offense erased Happ's early struggles with six runs, but the back end of the Seattle bullpen was unable to hold on to the lead.
Fernando Rodney surrendered a two-run homer to Ezequiel Carrera in the eighth to tie the game at 6, and Carson Smith, whom McClendon said has been dealing with too heavy a workload of late, let up the deciding two runs in the ninth.
Smith said he felt fine and just didn't execute, and Happ wasn't making excuses either, especially when asked whether his involvement in Trade Deadline rumors might've had an effect.
"It's not really on my radar," Happ said. "I think if something happens, it'll happen, but I'm not worried about that."
Andrew Erickson is an associate reporter for MLB.com. This story was not subject to the approval of Major League Baseball or its clubs.