Molitor ejected for disputing strikeout call
Twins' manager tossed for second time in career after Hicks' strikeout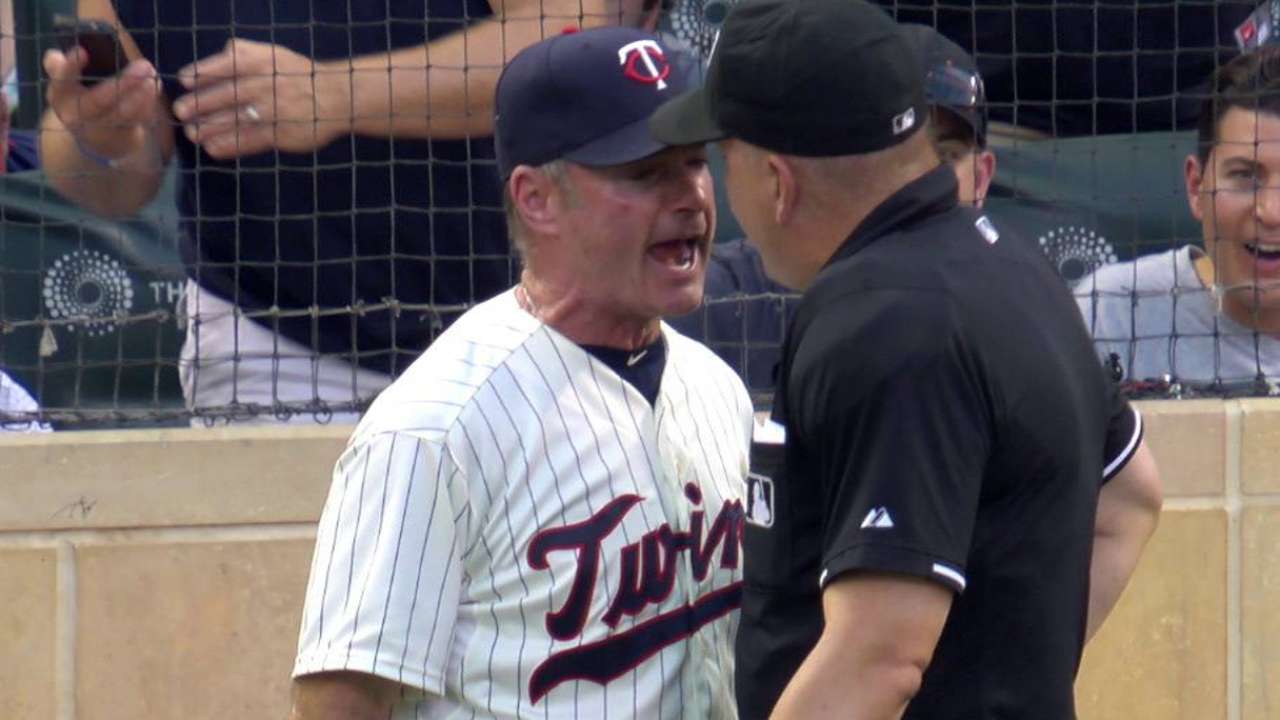 MINNEAPOLIS -- Twins manager Paul Molitor was ejected for arguing with home-plate umpire Jeff Nelson after center fielder Aaron Hicks struck out with the bases loaded in the bottom of the sixth inning of Saturday night's 8-5 loss to the Yankees.
The usually mild-mannered Molitor was animated with Nelson. Hicks tried to check his swing, and Nelson rung him up without appealing to third-base umpire Laz Diaz for help, at Molitor's request.
"It was just one of those calls on an important play that I thought was close enough for him to ask for help on," Molitor said. "I don't think it was something that he had, probably, a very clear look at, not if he's concentrating on the pitch, but he thought he saw enough to call a swing. I just voiced my opinion that I thought it was too close for him to make that call, and that's why they have the appeal process. It kind of spiraled down from there."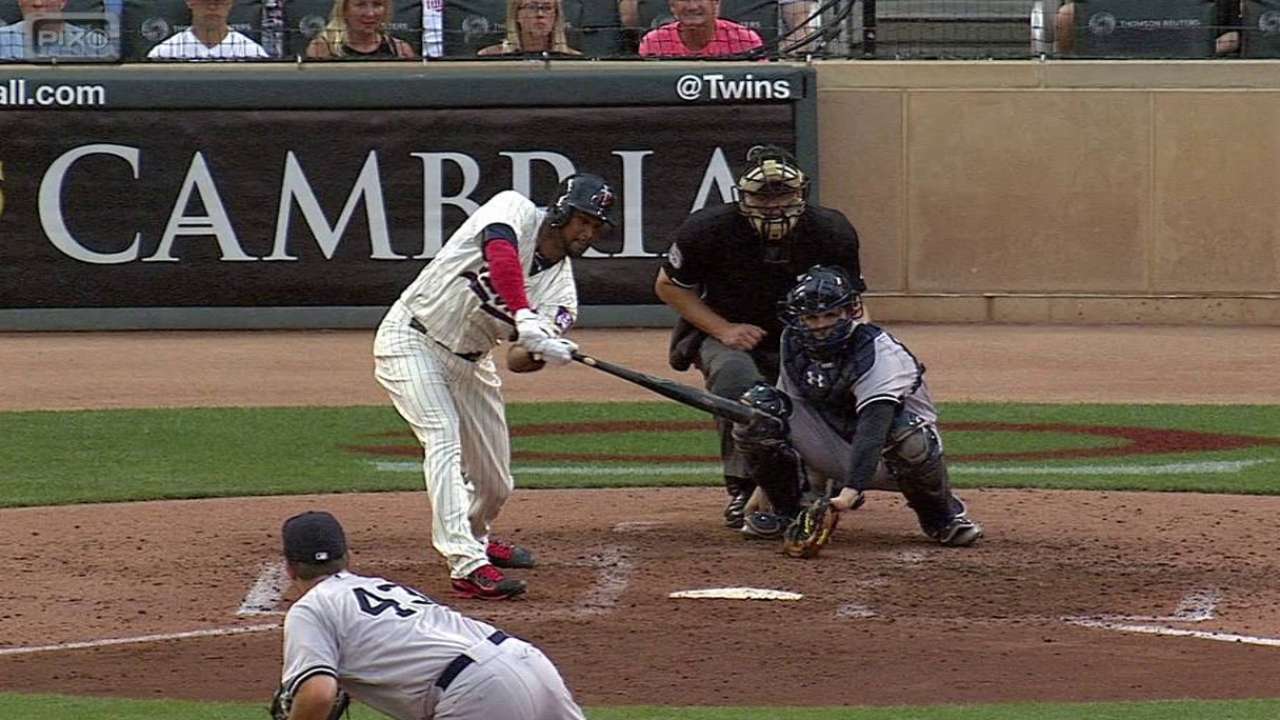 The Twins held a 5-1 lead at the time of Hicks' strikeout, but their inability to tack on may have cost them the game. The Yankees answered with three runs in the seventh and four more in the ninth off closer Glen Perkins to cap the comeback.
The ejection was just the second of Molitor's managerial career. The first, which was also for arguing balls and strikes, came on June 10 after a Torii Hunter strikeout.
"I was trying to make a case from the top of the dugout that I thought [Nelson] should have asked for help, and then he told me he couldn't hear what I was saying about five times, so I just went out there to tell him," Molitor said. "He said, 'You can't argue that.' I don't know if his intent was to try to get me out there so he could throw me out. You'd have to ask him that."
Betsy Helfand is an associate reporter for MLB.com. This story was not subject to the approval of Major League Baseball or its clubs.