Maddux, Glavine reunite with Smoltz in Cooperstown
COOPERSTOWN, N.Y. -- Tom Glavine and Greg Maddux have returned to Cooperstown much more relaxed than they were when they were last together in this quaint upstate New York village. Their arrival has provided them a chance to truly be treated like Hall of Famers and celebrate the honor that awaits their good friend John Smoltz.
Though they have long been etched together in baseball history, this great Atlanta pitching trio will be joined again in the immortalized world on Sunday afternoon, when Smoltz becomes the third member of this group to gain the distinction of being inducted as a first-ballot electee to Baseball's Hall of Fame.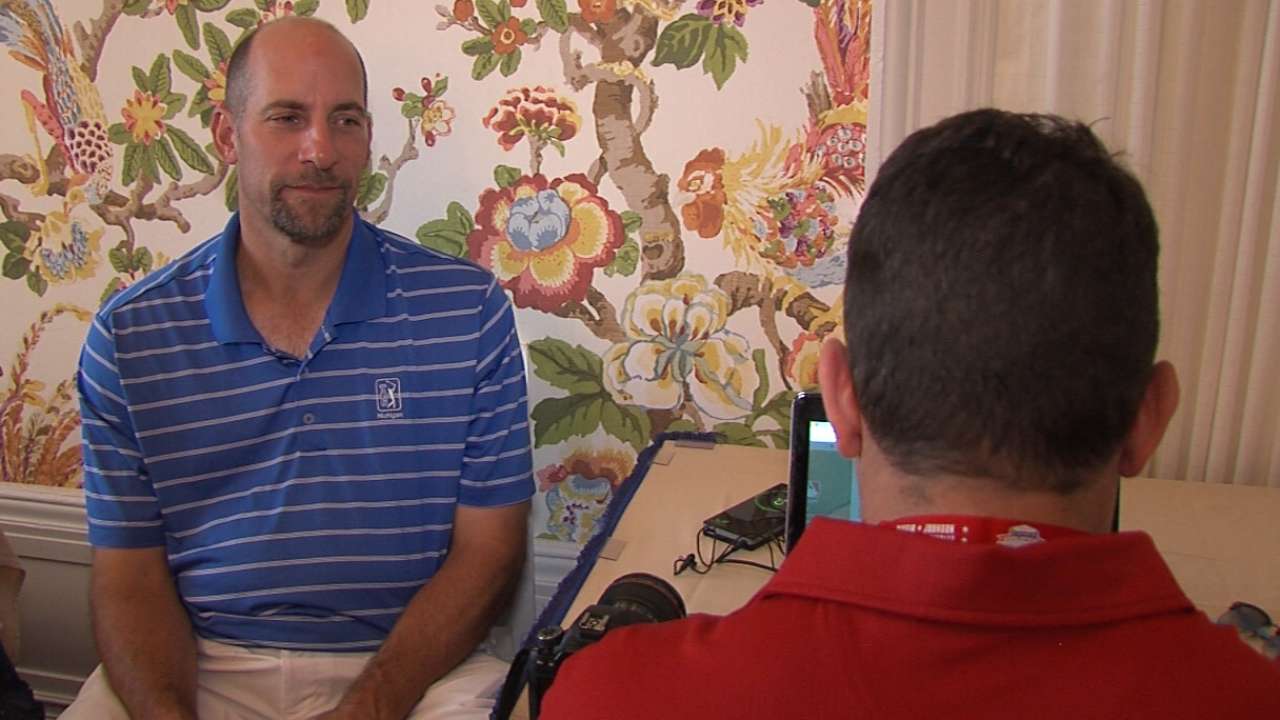 "I knew Greg would be a first-ballot, that was about it," Glavine said. "It's the kind of thing, once you're done playing and the resume is complete, you hope someday that we're all going to be here. But it's the kind of thing where you don't really know how it's going to play out. For all of us to obviously be here and all of us to be first-ballot Hall of Famers is pretty cool. I know it's something we're all proud of."
Hall of Fame Class of 2015
Live coverage of Hall of Fame induction day begins at 11 a.m. ET Sunday on MLB Network, simulcast live on MLB.com.
While being part of the same Atlanta pitching staff from 1993-2002, Maddux, Glavine and Smoltz combined to win five Cy Young Awards and help the Braves win a majority of their 14 consecutive division titles. In the process, they established strong friendships that have never been tarnished by jealousy or the separation created as they spent the final portions of their careers with different employers.
• John, Cox key to Smoltz's call to Hall
"We spent half our careers together being teammates, and it's nice to have [Smoltz] join me and Glav and maybe Chipper [Jones] down the road as well," Maddux said. "So, it's a pretty special day."
Smoltz plans to use a prop to poke some fun at Maddux during his induction speech, which will reflect on a unique and legendary career that he acknowledges was enriched by the opportunity to be consistently motivated by the challenge to be better than Maddux and Glavine.
"You had the stoic Glavine, non-emotional and not knowing what's going on," Smoltz said. "You had kind of the nerdy professor in Maddux and then I was Goofy. I just kind of let it all hang out."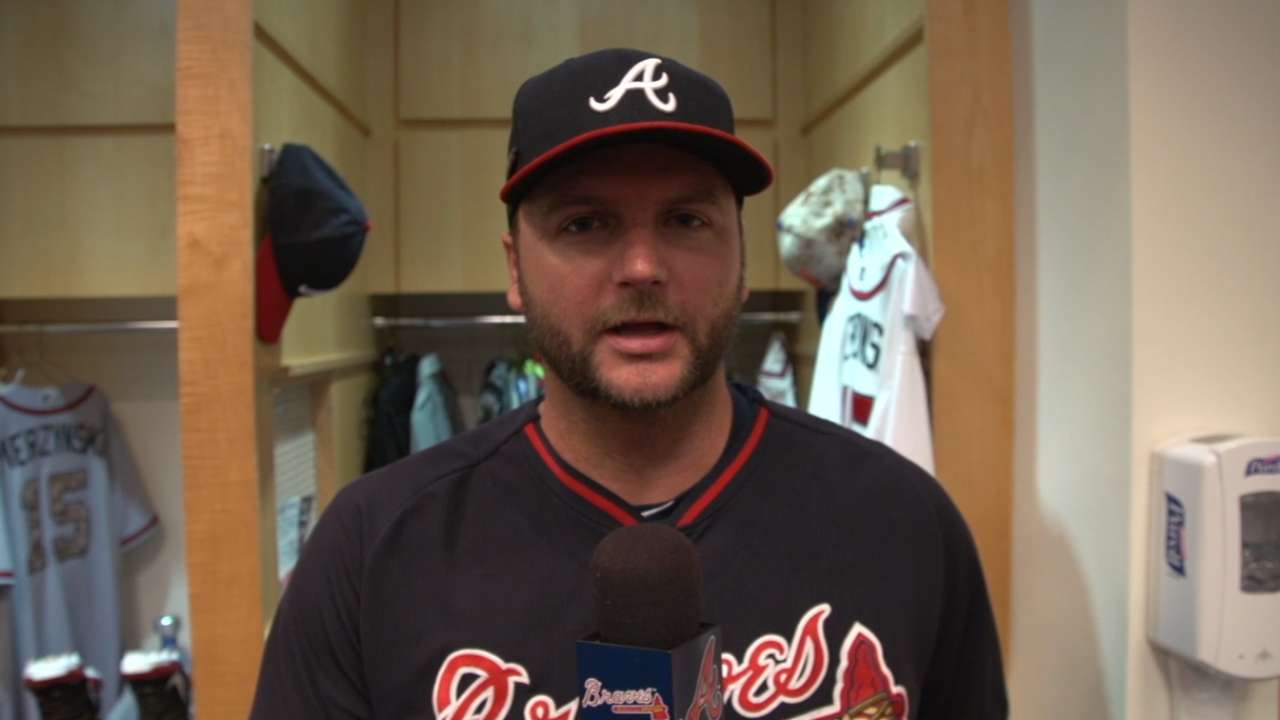 In their own unique manner, this celebrated pitching trio achieved greatness and got to know each other as well as anybody. Thus, Glavine was not surprised to hear that the super-competitive Smoltz acknowledged that he wanted to beat both him and Maddux during the golf tournament staged for the Hall of Famers on Saturday morning.
"I wasn't surprised in the least when he said he had time to sneak a round in (on Friday) because that is how John is," Glavine said. "Good for him that he is able to do that and relax to that extent. But I'm sure when he wakes up on [Sunday] morning, he'll wake up with that feeling similar to what you felt when you were about to pitch a big game. It's a big day and I'm sure he's going to be nervous no matter what he does."
Mark Bowman is a reporter for MLB.com. This story was not subject to the approval of Major League Baseball or its clubs.