A-Gon good to go after stiff neck improves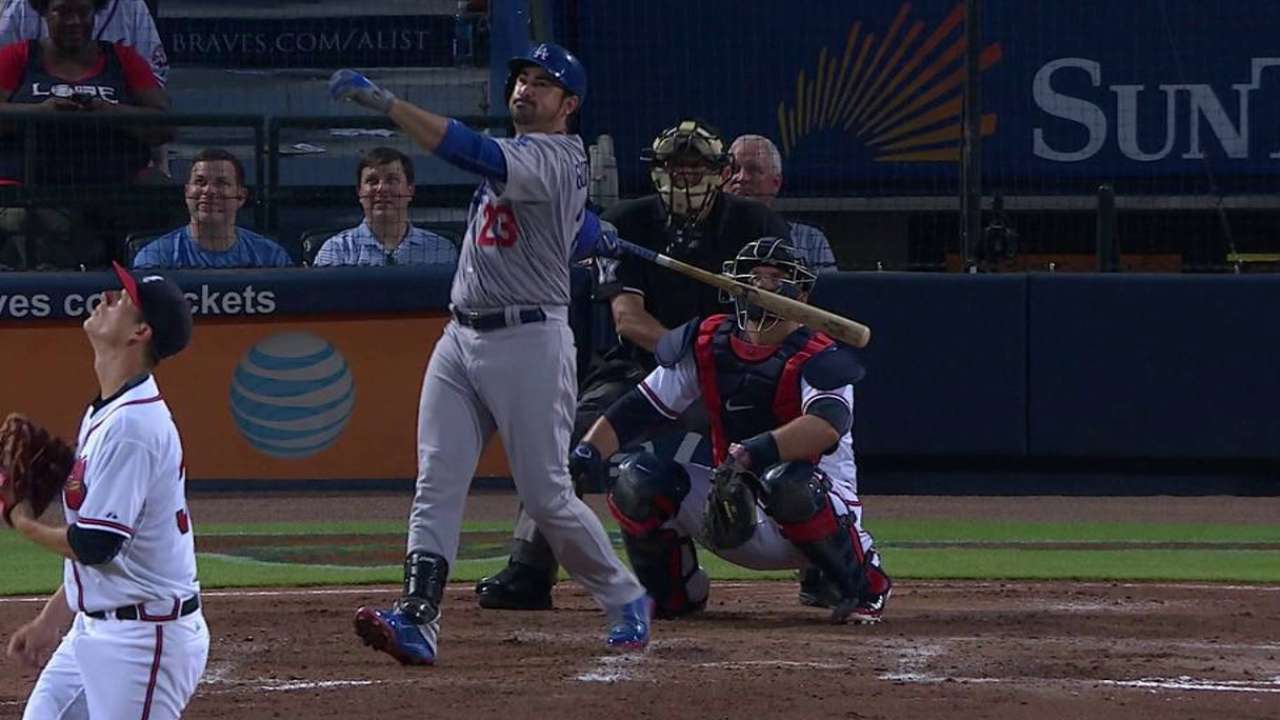 NEW YORK -- Dodgers All-Star first baseman Adrian Gonzalez was in Saturday night's starting lineup against the Mets after overcoming a stiff neck. He went 1-for-3 in a 15-2 loss.
Manager Don Mattingly originally posted a lineup without Gonzalez, who did not start Friday night's game in what was described as a normal day off.
Mattingly said Gonzalez awoke Friday with the neck stiffness and it was hoped that he wouldn't need more than the already scheduled day off to return. Gonzalez missed games in 2011 with the Red Sox and '13 with the Dodgers due to similar symptoms.
With Gonzalez starting at first base, Justin Turner moved back to third base and Alberto Callaspo back to the bench.
Ken Gurnick is a reporter for MLB.com. This story was not subject to the approval of Major League Baseball or its clubs.