Nationals get key piece back in Rendon
Werth, Zimmerman moving closer to rejoining club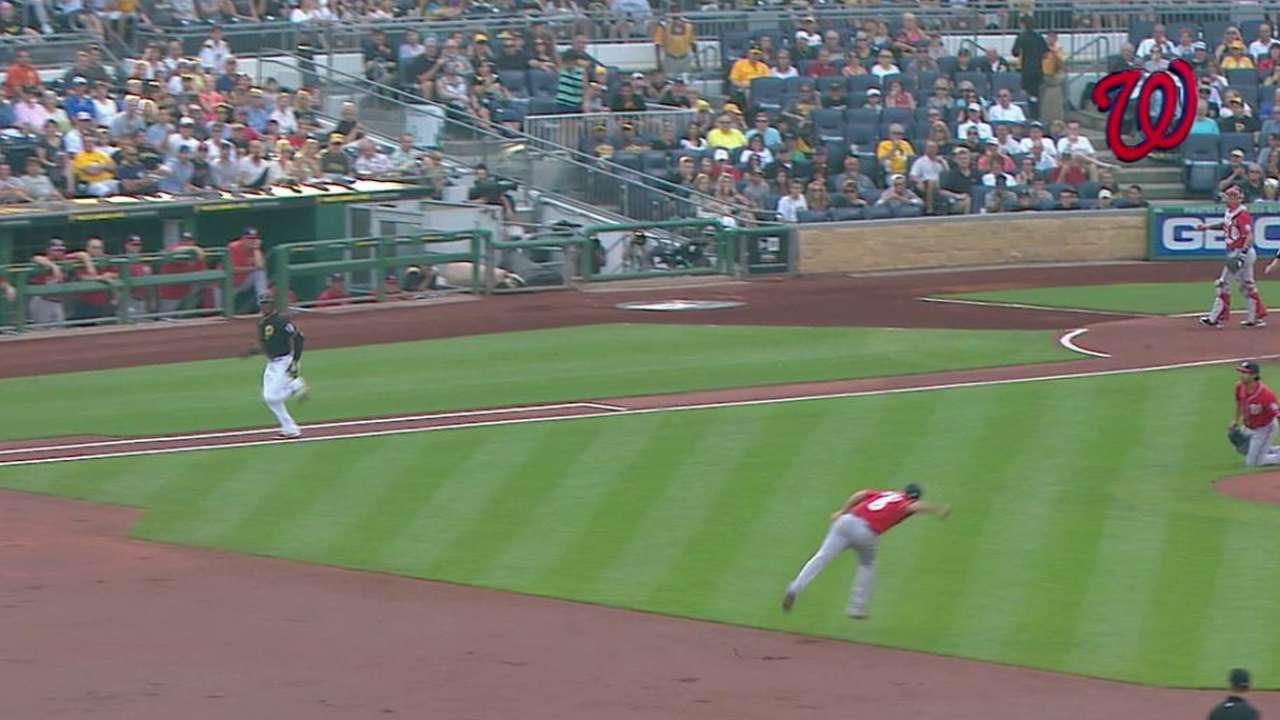 PITTSBURGH -- The Nationals' lineup is slowly starting to take its intended shape as infielder Anthony Rendon was reinstated from the 15-day disabled list Saturday.
Rendon, who was placed on the DL with a left quad strain retroactive to June 25, was in the starting lineup Saturday night at second base, contributing a sacrifice fly in a 9-3 win over the Pirates.
Whether that's where he remains is up in the air. With Yunel Escobar (left wrist) also returning to the lineup after a two-game absence and Jayson Werth and Ryan Zimmerman on the mend, Rendon's defensive positioning -- at second or third -- will be handled on a situational basis.
Not that it affects Rendon too much.
"It doesn't matter," he said. "I like getting comfortable with the bat in my hand. That's all that matters to me. I'll just show up and wherever they want to put me, I'll go out there and do my best."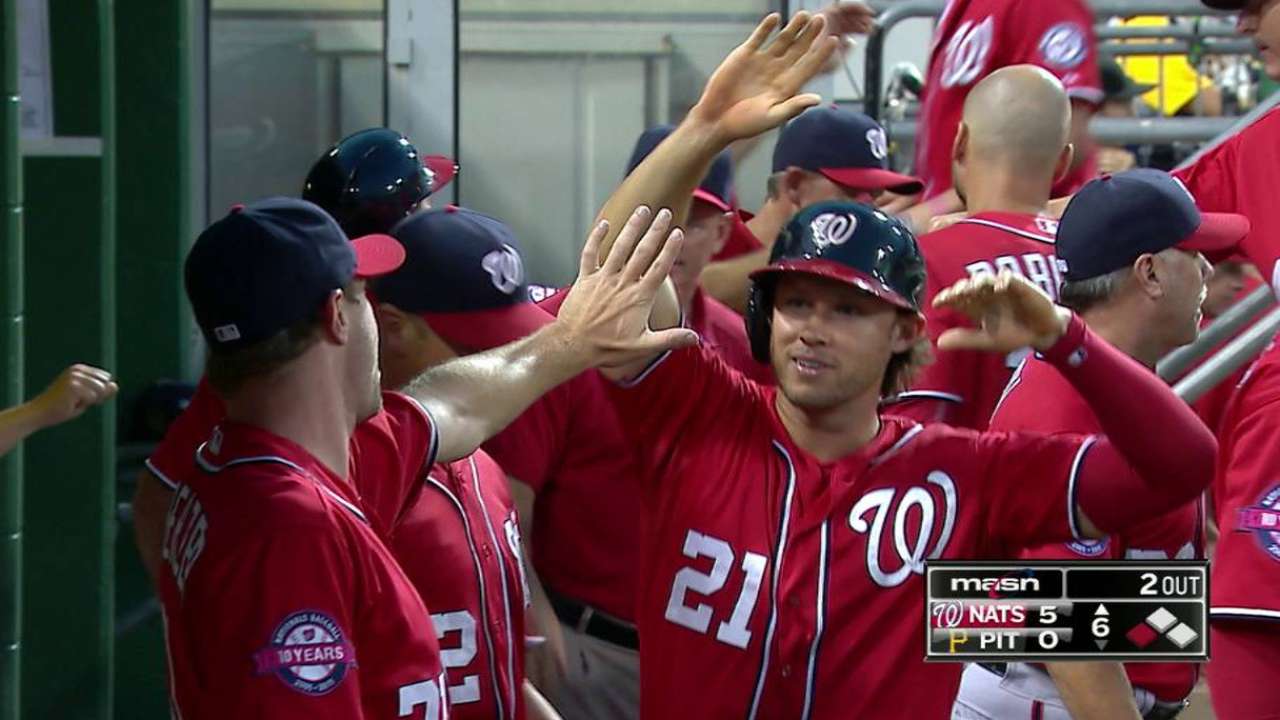 Rendon's bat has treated him well in 2015. In 18 games this year entering Saturday, the 25-year-old owned a .290 average (20-for-69) with five doubles. He also hit .471 (8-for-17) in six games rehabbing with Class A Potomac.
Still, the infielder needs to work on getting back into game shape.
Nationals manager Matt Williams said the club will continue to carefully monitor Rendon on a day-to-day basis. Regardless, it's nice for the manager to have him back.
He also mentioned the progressing health of Rendon's teammates.
Williams, reiterating Friday's message, said Zimmerman (left foot plantar fasciitis) and Werth (left wrist contusion) are feeling fine. There have been no issues with Zimmerman running, and Werth's wrist is strengthening, the manager said.
Rendon's return looks like the first step to normalcy for Washington's injury-riddled lineup.
"It's more like the way we planned it," Williams said. "Hopefully the other two guys are not far behind."
John McGonigal is an associate reporter for MLB.com. This story was not subject to the approval of Major League Baseball or its clubs.