Meeting spurred Alexei's resurgence
Shortstop has elevated all facets of game in July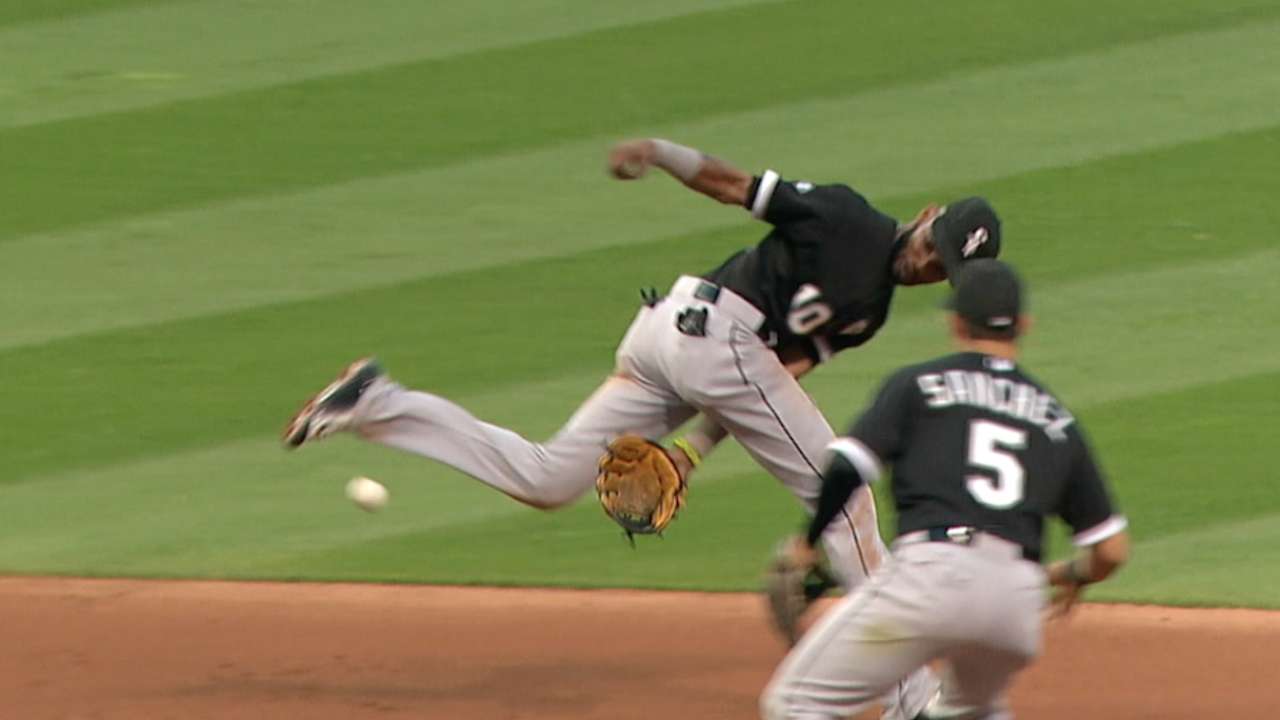 CLEVELAND -- White Sox manager Robin Ventura did not go into detail about a private meeting with Alexei Ramirez in Detroit at the end of June. But based on Ramirez's July turnaround, hitting .333 with two homers and eight RBIs and playing great defense, what was said to the shortstop seemed to resonate.
"There won't be specifics, but sometimes life is tough," said Ventura on Saturday. "There are things that go on with guys, you don't really want to let it out. You have to live through, play through.
"Baseball is an everyday game and it's hard sometimes to block some stuff out. You need to go out and play to your capability. There have been times when he's been a better player than other times. Right now, he's in a real good spot, playing great, even the last two nights arguably the best two games of the year swinging the bat and playing defense."
Ramirez had three hits, two stolen bases, scored a run on a wild pitch and drove in two during the White Sox win over Cleveland on Friday night.
"A lot of stuff has cleared up for him and he's able to focus on the field," Ventura said. "He is pretty quiet. He likes to internalize stuff. You find a way to get it out of him.
"Sometimes you can ask a guy and they're not going to necessarily give it to you. It's a game that has to be played every day and sometimes you can get through it and sometimes you can't. He's fought through it and right now he's the guy that we know that he is when he goes out there and plays."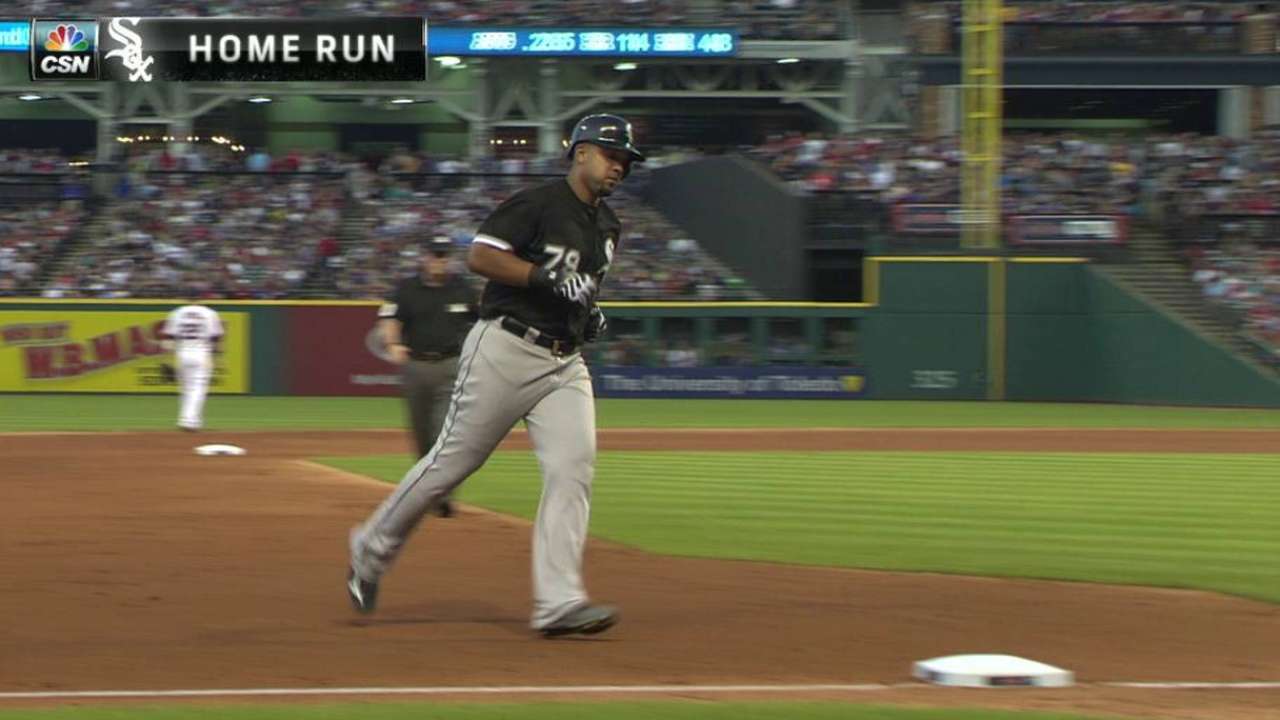 • Jose Abreu's solo homer off Corey Kluber on Friday night gave him 10 home runs and 19 RBIs to go with his .323 average lifetime against eight former Cy Young Award winners. Abreu has faced R.A. Dickey, Felix Hernandez, Clayton Kershaw, Kluber, Jake Peavy, David Price, Max Scherzer and Justin Verlander.
"Of course, when you are facing a pitcher that is a former Cy Young winner, you try to do your best because you know he is one of the best in the game," said Abreu through interpreter and White Sox Spanish language broadcaster Billy Russo, adding that he was unaware of his Cy Young prowess. "Probably because of that I have had success against them. But there's not anything in particular to explain why I hit good against them."
Scott Merkin is a reporter for MLB.com. Read his blog, Merk's Works, follow him on Twitter @scottmerkin and listen to his podcast. This story was not subject to the approval of Major League Baseball or its clubs.