Bumgarner's booming bat a boon to Giants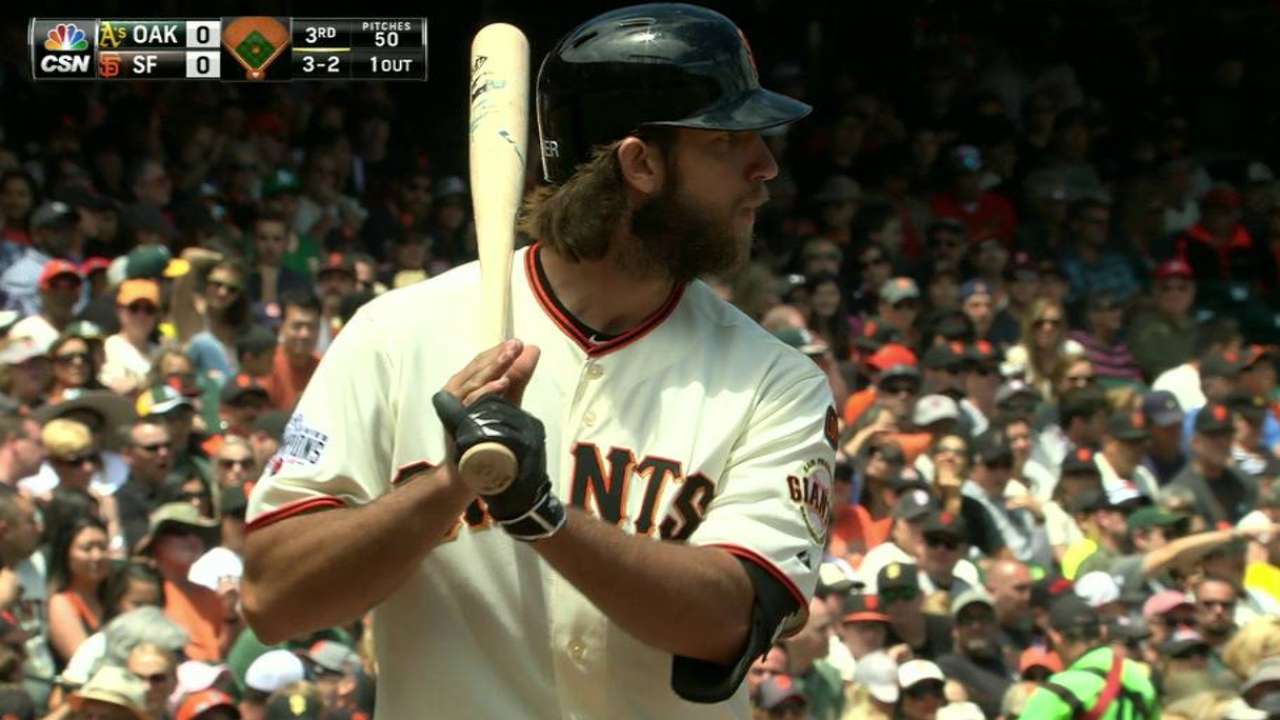 SAN FRANCISCO -- Madison Bumgarner recognized a fastball from Chris Bassitt, kept his hands inside the baseball and let the bat do the work.
The ball sailed over the head of A's left fielder Mark Canha and into the outfield bleachers to give the Giants their first run in a 2-1 win over the A's on Saturday afternoon at AT&T Park.
Bumgarner worked the count to 3-2 before sending the seventh pitch of the at-bat into the left-field seats.
"I fouled the previous pitch off my knee," Bumgarner said. "So I just tried to stay inside [the next one] a little more and was able to make the adjustment and hit it pretty good."
The home run was Bumgarner's third of the season and the ninth of his career. No other pitcher in baseball has more than one home run this year.
The left-hander became the first opposing pitcher to go deep against the Athletics since the Orioles' Dave McNally homered off Ken Holtzman in 1972, one year before the American League adopted the designated hitter position.
Madison Bumgarner's AB/HR ratio since start of '14: 15.43. Jose Bautista's during the same time (entering today): 15.43

— Andrew Simon (@AndrewSimonMLB) July 25, 2015
Bumgarner has not just been baseball's best power-hitting pitcher; he also leads all pitchers with a .256 batting average (minimum 30 at-bats).
"That's hard to do as an everyday guy," third baseman Matt Duffy said. "Even when he doesn't get a hit, he's putting together good at-bats, and that's something you don't see every pitcher do."
While discussion regarding the designated hitter swirls around Major League circles, the offensive success of pitchers like Bumgarner supports the case that pitchers should be required to hit.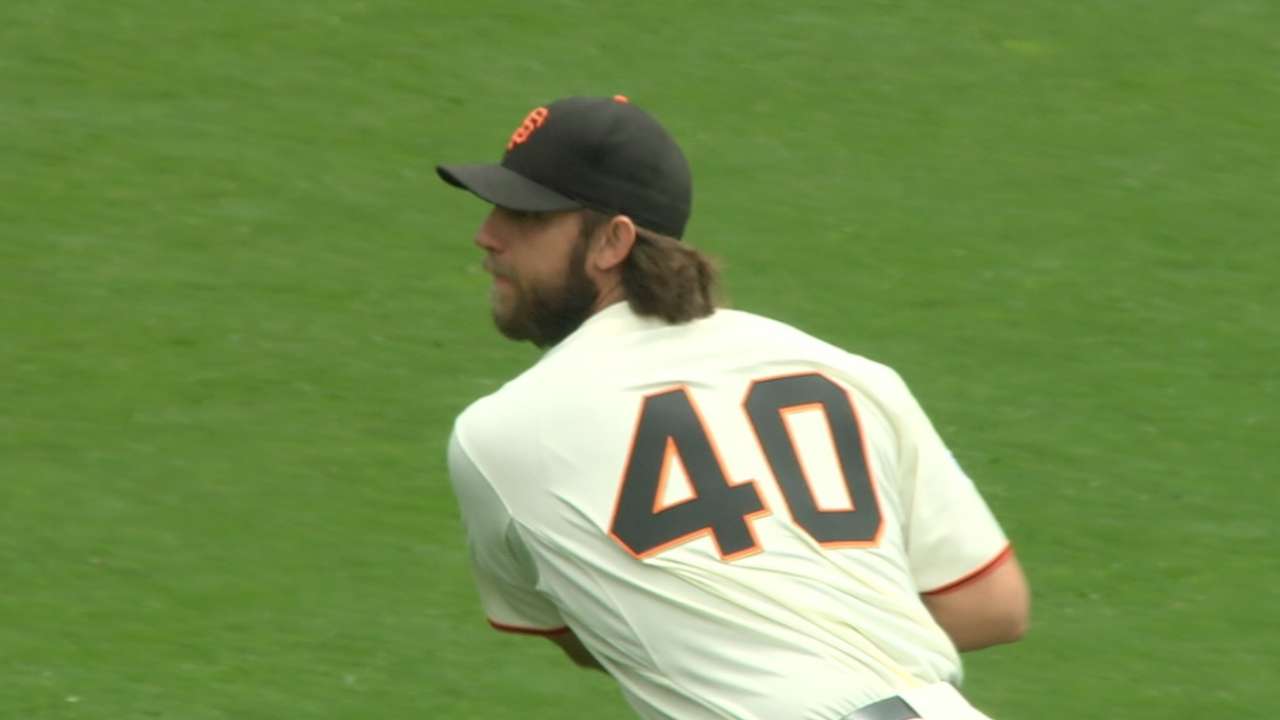 "He won the silver bat last year for a reason," Giants manager Bruce Bochy said, referring to Bumgarner being named the top hitter at his position in 2014. "It just goes to show you how pitchers can help themselves besides just throwing the ball."
Duffy added that having Bumgarner manning the final spot in the batting order can completely change how opposing pitchers strategically maneuver through San Francisco's lineup.
"When he's in, we're one through nine a tough out," Duffy said.
In 43 at-bats this season, Bumgarner is making a case to take home back-to-back Silver Slugger Awards. He has more home runs than full-time players Angel Pagan and Nori Aoki and as many long balls as part-timers Andrew Susac and Gregor Blanco.
"He's a strong kid," Duffy said. "When he connects, it's going to be hit hard."
The 2014 World Series Most Valuable Player is proving he can help the Giants win in more ways than one. Even on a day where he didn't have his best stuff, Bumgarner allowed just one run in seven innings and made up for it with his solo blast.
"He makes it look so easy," Duffy said.
Oliver Macklin is an associate reporter for MLB.com. This story was not subject to the approval of Major League Baseball or its clubs.