How sweet it is: Sucre belts first MLB homer
Mariners catcher notches dinger in 116th at-bat for second hit of season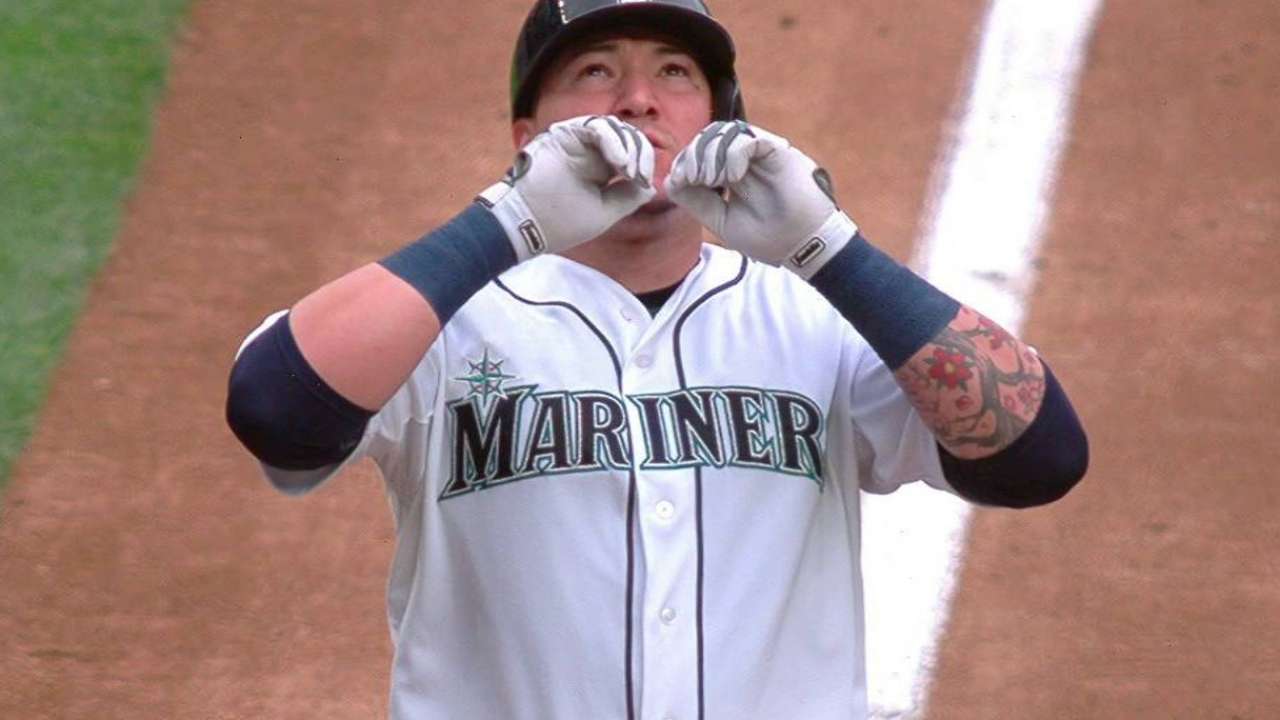 SEATTLE -- It took 116 at-bats and nearly three seasons, but Mariners catcher Jesus Sucre finally has his first Major League home run.
Sucre drove a first-pitch fastball from Blue Jays starter Drew Hutchison 387 feet and over the left-center-field wall Saturday for his first career homer, with one out in the second inning of the Mariners' 8-6 loss.
"It really feels good, but it could be better if we win the game," Sucre said. "We play as a team, so all we want to do is win the game. We just couldn't do it."
The home run cut the Mariners' deficit to 3-2 and provided some offensive momentum after a quick exit by starter J.A. Happ, who lasted 1 2/3 innings. It was Sucre's second hit of the season, and his first since a May 10 single against the A's.
The Mariners added another long ball -- a three-run homer by Robinson Cano -- in the fourth to build a 6-3 lead, but saw that lead evaporate in the eighth inning, when Fernando Rodney allowed a two-run shot to pinch-hitter Ezequiel Carrera. Carson Smith then allowed a decisive two-run single to Chris Colabello in the ninth.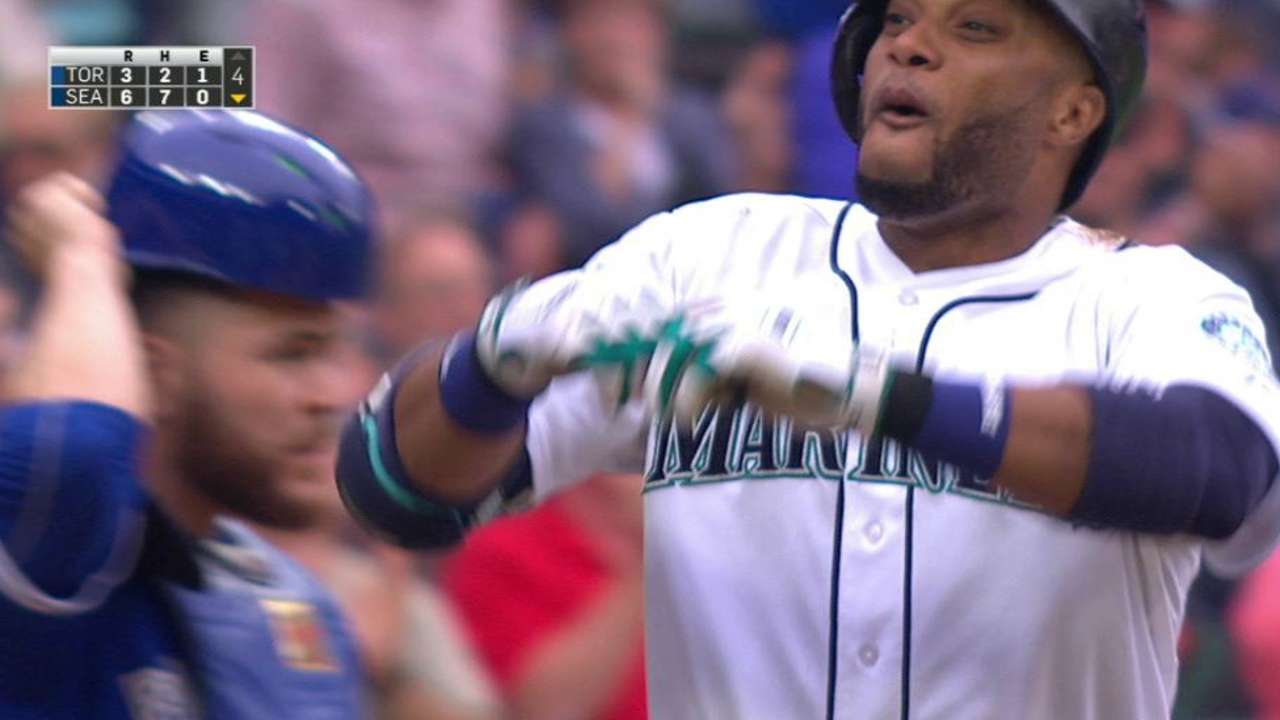 "I mean, all we want to do is win games. That's all we need," Sucre said. "We tried to do our best, but it didn't happen today."
Sucre's final three at-bats didn't yield the same success. He grounded out to short in the fourth, struck out in the sixth and grounded into a 1-4-3 putout in the eighth to finish the afternoon 1-for-4. He is hitting .063 in 32 at-bats this season.
Sucre has appeared in 44 games for the Mariners over the last three seasons. His home run Saturday was just his third Major League extra-base hit.
Andrew Erickson is an associate reporter for MLB.com. This story was not subject to the approval of Major League Baseball or its clubs.