Bagwell, Astros celebrate Biggio's induction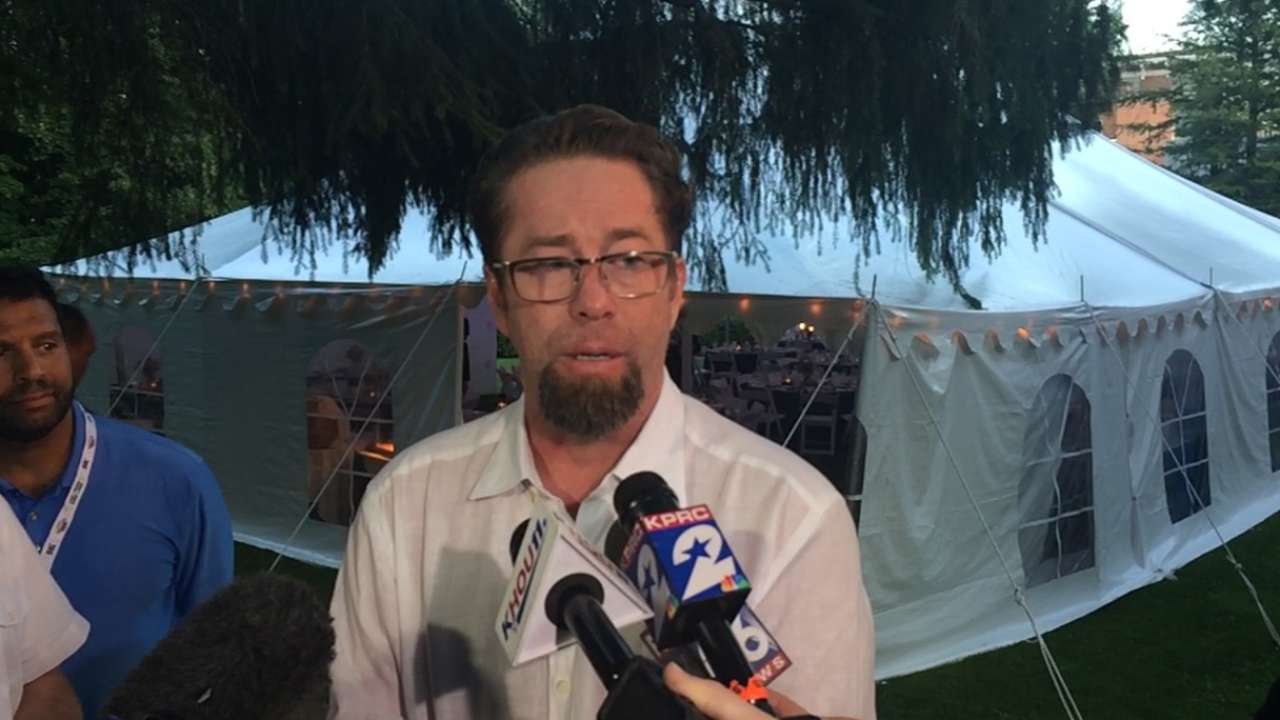 COOPERSTOWN, N.Y. -- For this weekend, Craig Biggio will be mentioned dozens, if not hundreds, of times with his fellow Hall of Fame inductees: Randy Johnson, John Smoltz and Pedro Martinez.
But there is really only one player whom Biggio will forever be linked to, now, and 100 years from now: Jeff Bagwell, his teammate for 15 years during the most fruitful era of the Astros' 50-plus year history.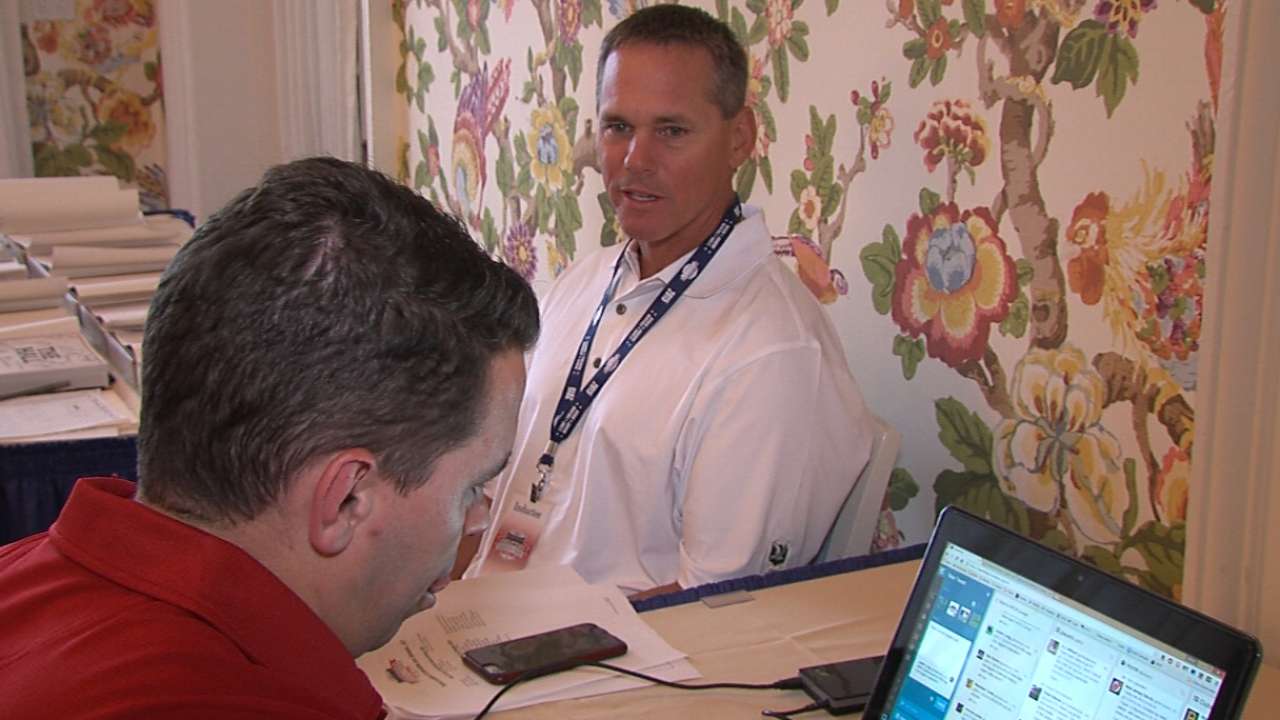 Bagwell made the trip to Cooperstown to be a part of the celebration. It's a trip he had always planned to make, regardless of whether he is ever elected to the Hall. But it's also a trip Bagwell didn't think he'd have to wait this long to take. In his mind, Biggio was a first-ballot Hall of Famer and shouldn't have had to wait until the third time around to be elected.
Hall of Fame Class of 2015
Still, Bagwell is glad the day has finally arrived. The festivities begin with bonus coverage of the Spink and Frick Awards on MLB Network and MLB.com at 11 a.m. ET, with a special edition of MLB Tonight beginning at noon live from Cooperstown. The quartet will be inducted during a ceremony that will begin at 1:30 p.m.
"I'm very, very excited for him," Bagwell said. "There's a lot of special things. I'm excited for Craig, I played with Randy, Pedro's a good friend and obviously everybody knows I played against Smoltz for a long time. This is a great weekend for our family but it all stems from Craig. He's been amazing."
• On induction's eve, Biggio embracing Hall fraternity
Bagwell spoke from an Astros-hosted party on Friday at the Cooper Inn in Cooperstown, the first of three private functions they'll hold to honor the franchise's first player to go into the Hall as an Astro. Bagwell was one of several alumni who traveled to Cooperstown to celebrate Biggio, sparking memories of a run of dominance for the Houston franchise that produced six playoff appearances in nine years.
Although the Bagwell-Biggio era has been over for 10 years, the legacy lives on. The two were the faces of the franchise for the better part of two decades, redefining what it meant to be a professional baseball player in Houston.
"The only thing we ever wanted to do was win a World Series ring," Biggio said. "That's what it was always about. You win a Gold Glove, you win a Silver [Slugger] bat ... that was insignificant to the big prize and that was to get a World Series ring. For he and I to do that side-by-side and play together, we take a lot of pride in that. We did it together."
Larry Dierker considers it his good fortune to have been at the right place just at the right time, stepping into the manager's role just as Bagwell and Biggio were enjoying their peak years.
"Being a successful manager is 90 percent luck," Dierker said. "You have to step into the dugout at a time when the chemistry is right, the talent is right, the prospect for longevity -- of key players who can be leaders in the clubhouse -- is right. And I had all those things."
Entering the dugout with Bagwell and Biggio didn't take much planning ahead for Dierker. He was lauded for a very fruitful run as the team's skipper during the late-90s run of winning division titles, but when it came to his superstar players, there wasn't much "managing" required.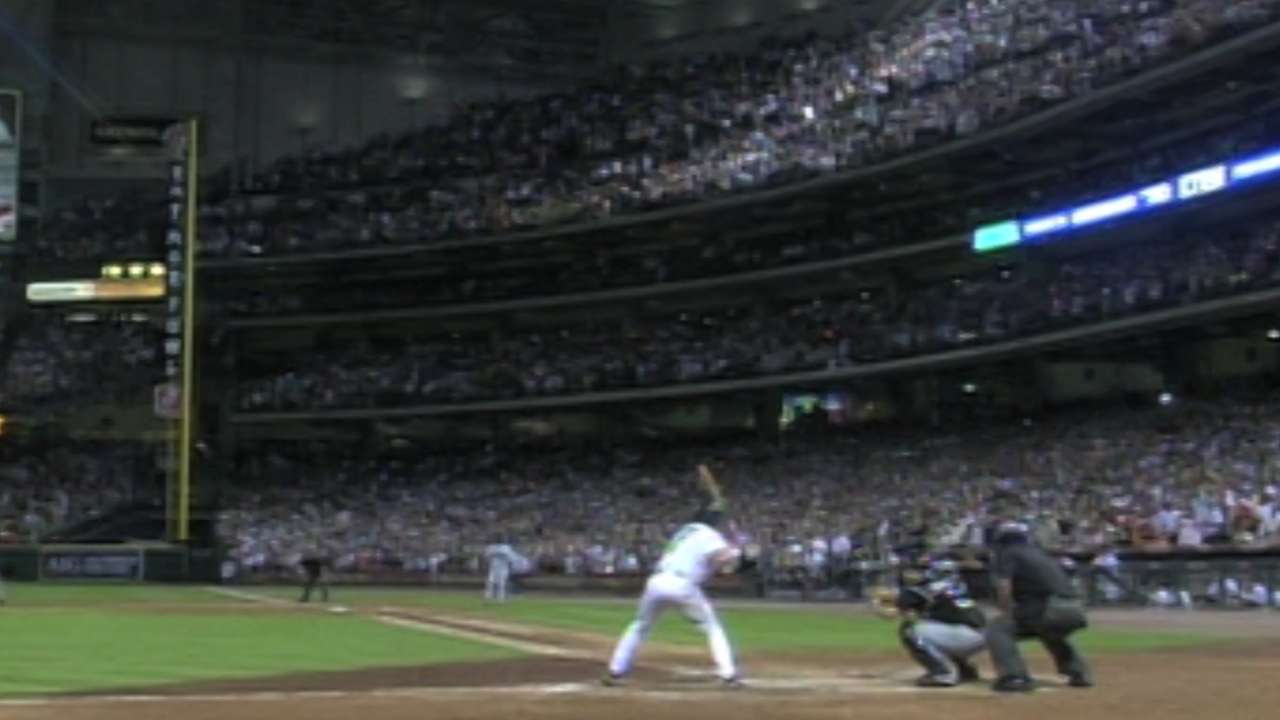 "I almost had a lock on the fact that I had guys in their prime that were Hall of Fame-caliber players that played really hard that other players would want to emulate," Dierker said. "Then we had a lot of good players to go with them. As long as I didn't mess it up -- and you can mess it up -- as long as I didn't mess it up, we were going to win."
And win, they did. The Astros won their first division title in 1997 with a modest 84 wins, but as it turned out, that season was just the calm before the storm. The 1998 Astros set a franchise record with 102 wins and turned in another dominant campaign in 1999, winning 97.
The front office's task was the same every year -- fortify the team with enough good players to build around the mainstays on the right side of the diamond -- Bagwell and Biggio.
Adam Everett was one of those players. He was traded to the Astros organization after the 1999 season and was the shortstop for the 2004 and '05 teams that went deep into the playoffs and won the pennant.
He came from the Red Sox organization, but it didn't take Everett long to learn that to be an Astro is to play the game like Bagwell and Biggio.
"It was learning how to play the game the right way and playing at a high level and knowing that they had your back no matter what," Everett said. "It's hard to explain the way you felt coming into that clubhouse. You knew you walked past Bagwell, Biggio, [Brad] Ausmus, [Billy] Wagner ... the list goes on and you go, 'OK, I can just go play, because all the pressure's really on them.'
"They took that weight on their shoulders, they knew how to carry it and they carried it well. We were not only playing hard for ourselves but we were playing for each other. It was a unique clubhouse. It was something special and kind of hard to explain."
Bill Spiers, a key player on those late-1990s team, also made the trip to Cooperstown. Friday's reunion dinner brought back a flood of memories for the former third baseman, who hadn't seen a lot of his former teammates and friends since he retired in 2001.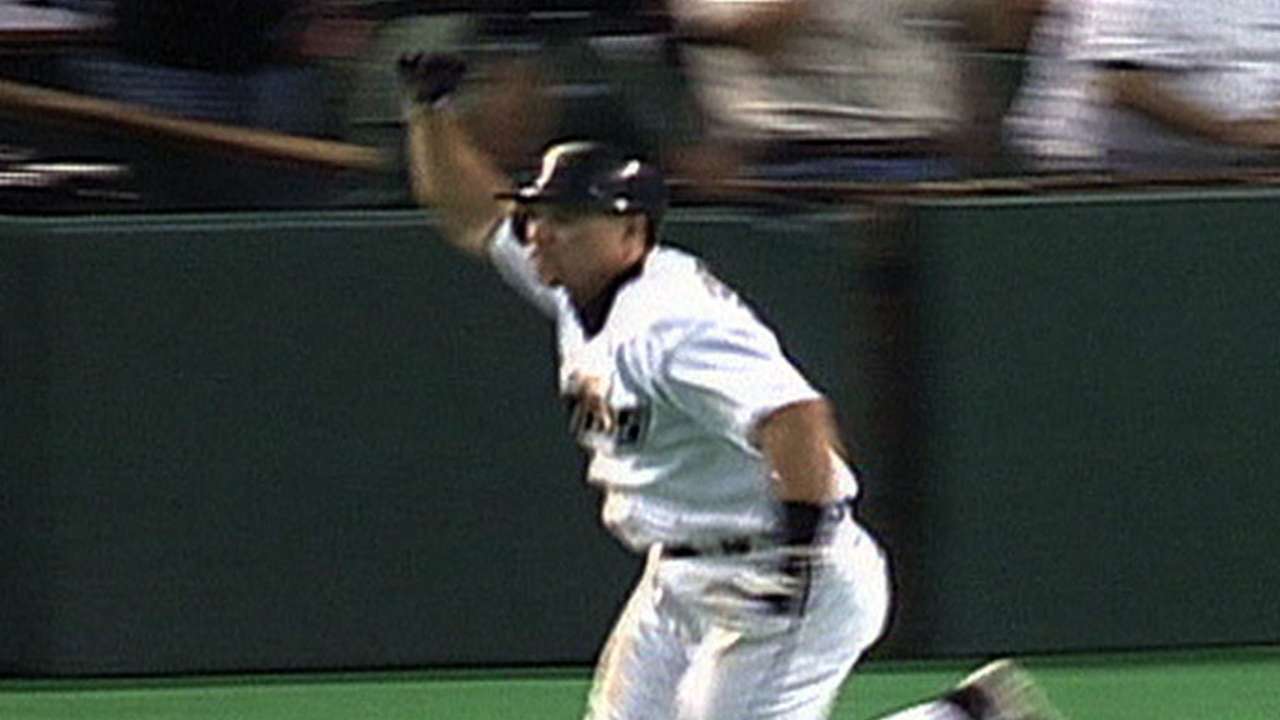 "Just talking to y'all when I walked up, I haven't seen anybody since I left," said Spiers, who was briefly interrupted during an interview to receive a bear hug from Bagwell. "That's what I'm most excited about. Seeing those guys again and reliving all those moments, it'll be very special."
Alyson Footer is a national correspondent for MLB.com. Follow her on Twitter @alysonfooter. This story was not subject to the approval of Major League Baseball or its clubs.