Smyly ready to pitch in rehab games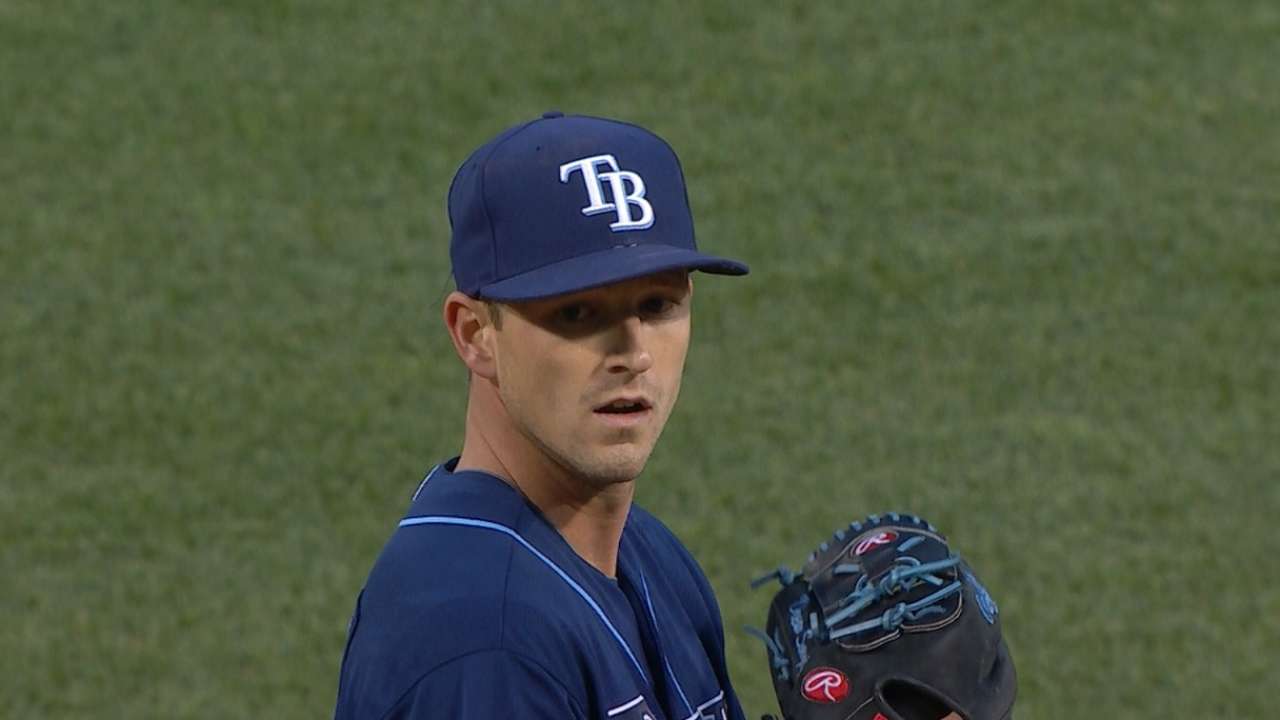 ST. PETERSBURG -- After weeks of rehabbing a torn labrum in his left shoulder that has sidelined him since May 5, Drew Smyly is set to begin pitching again.
The Rays announced Saturday that the left-handed starting pitcher will begin a rehab assignment at Triple-A Durham, due in large part to all the rain in the forecast near the Rays' Class A Advanced affiliate in Port Charlotte, Fla.
"We'd like to get him up three times," Rays manager Kevin Cash said. "That's roughly around the 45-50 pitch mark, but to get him up and down a couple of times, that's kind of the priority."
Smyly's left shoulder has been a persistent problem throughout the season. The 26-year-old, who was acquired from the Tigers in the deal that sent former Cy Young Award winner David Price to Detroit, began the season on the disabled list with shoulder tendinitis.
His 2015 season started on April 24 against Toronto, and he went on to pitch in two more contests, allowing just five runs over 16 2/3 innings (2.70 ERA) in three starts before landing on the disabled list again with the labrum tear.
Instead of ending his season by undergoing surgery, though, Smyly elected to rehab the injury over the course of eight weeks in an effort to pitch again this season.
The Rays have yet to set a timetable for Smyly's return, but president of baseball operations Matt Silverman said back on July 8 that he expects the left-hander to return around mid-August if he avoids any setbacks.
Troy Provost-Heron is an associate reporter for MLB.com. This story was not subject to the approval of Major League Baseball or its clubs.