Maddon will keep basing closer on matchups
Cubs manager impressed with Motte, but still plans to use committee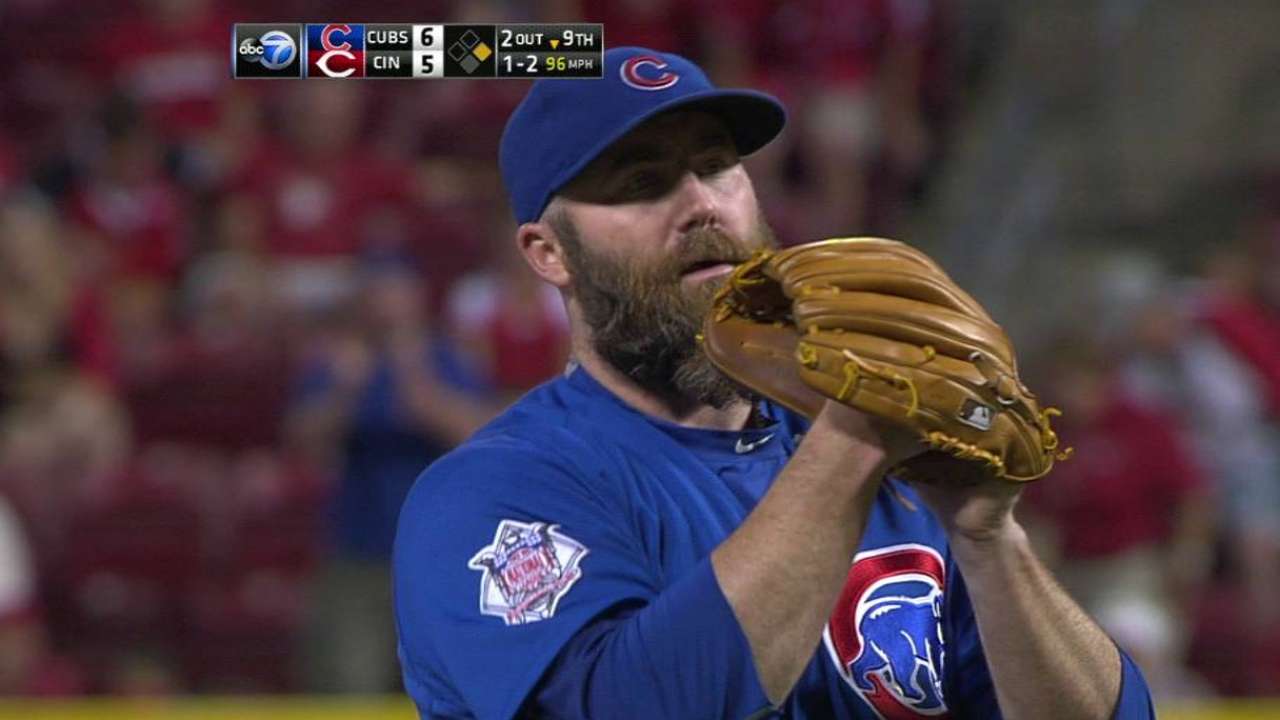 CHICAGO -- Jason Motte has recorded five of the Cubs' past eight saves, but he's not the team's closer. Manager Joe Maddon says he will continue to go with matchups in save situations.
Motte was unable to convert a save opportunity on Friday for the first time this season, but Maddon had nothing but praise for the right-hander.
"Motte has been fabulous -- not just good, but fabulous," Maddon said.
And Motte showed how quickly he can move on from a bad day as well. After the game, Motte met Maddon's son, Joey, in the parking lot.
"Joey tells me, 'I met Jason Motte -- what a great guy,'" Maddon said. "That speaks volumes for the player. A lot of guys would not participate in a conversation like that after the tough day [Motte] had. That's the kind of guy you want on your team."
Maddon has been successful in the past without relying on one pitcher as the closer. In 2008, Troy Percival was the Rays' closer, but when he struggled with a knee injury, Maddon turned to Dan Wheeler, J.P. Howell and Grant Balfour. Current Cubs pitcher Jason Hammel was 2-for-2 in save opportunities that season.
"Unless you have the one guy who is the guy who's going to nail it down, I prefer this," Maddon said. "It keeps it open in the latter part of the game and what you want to do."
• Maddon spoke to Cubs president of baseball operations Theo Epstein and general manager Jed Hoyer on Friday, but he said he doesn't need daily updates with Friday's non-waiver Trade Deadline approaching.
"I have my job to do, and that's all I worry about," Maddon said. "It's not my job to be concerned with acquisitions right now. I'm really concerned with getting the right guys on the field today at the right time, how's the bullpen today, who we're playing in the next couple days, who needs a rest. That's where my mind is every day."
• Chris Coghlan had an outstanding fourth inning on Friday. He threw out a runner at home plate in the top half, and then hit his career-high 10th home run in the bottom half, a two-run shot.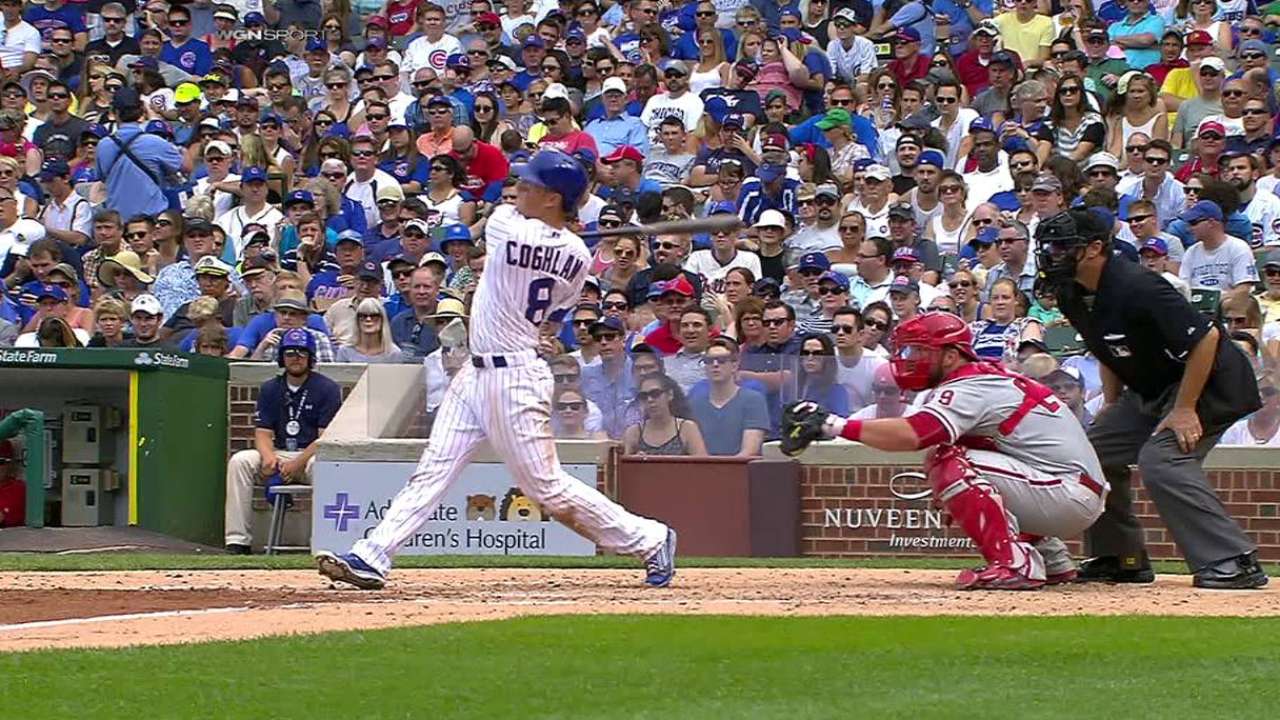 "David Ross said you couldn't script it better from an individual standpoint for one inning," Coghlan said. "He said, 'You saved a run and added two more.'"
• Maddon said he's been impressed at how close the Cubs have become since Spring Training, and he said some of the offbeat things they've done has contributed to that.
"We are a bunch of kids," Maddon said. "Hopefully, we never grow up. I want to be Peter Pan for the rest of my life, and I want these guys to be the same thing.
"If you want to take it too seriously -- it's not life and death, this is fun and games, it really is. When you start taking it in the wrong direction, then you can lose sight of that, and eventually success will go away. It's hard to be good over an extended period of time if you don't approach the day properly. All these things, I feel, are coming together."
Carrie Muskat is a reporter for MLB.com. She writes a blog, Muskat Ramblings. You can follow her on Twitter @CarrieMuskat and listen to her podcast. This story was not subject to the approval of Major League Baseball or its clubs.