Young Cubs can look to experienced Coghlan
Former NL Rookie of the Year encourages struggling Bryant, Russell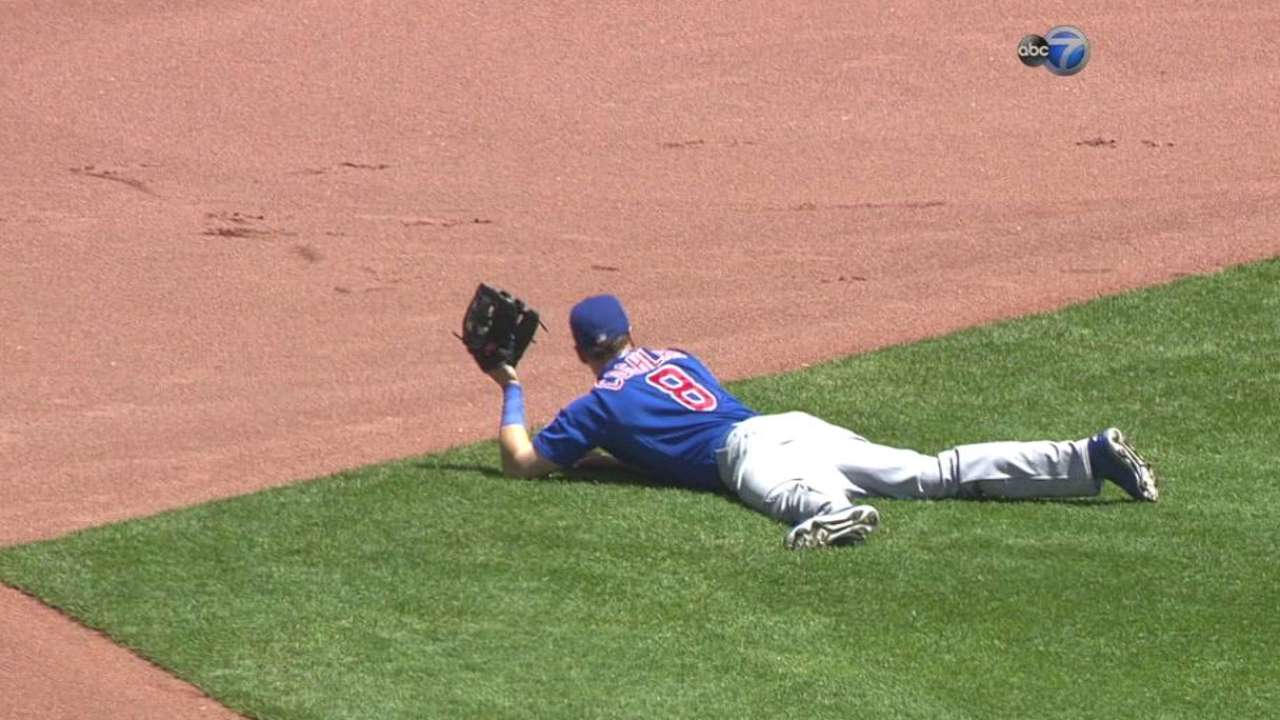 CHICAGO -- Cubs rookies Kris Bryant and Addison Russell have most likely never dealt with the struggles the two are going through this month. If they need any advice, all they need to do is talk to teammate Chris Coghlan.
Coghlan won the National League Rookie of the Year Award in 2009 with the Marlins, but he hasn't matched the .321 average he posted that season. Bryant was named to the NL All-Star team this year, and he was batting .297 on June 13. But he was batting .194 in July entering Saturday, while Russell was batting .208 this month.
"You want to encourage them as much as you can," Coghlan said. "You don't expect [to struggle]. You just think you're going to continue on this torrid pace, and that's not baseball. I hate to say it, I'm not being negative, but there's no way [Kyle] Schwarber is going to hit .400. That's why the game's so difficult and nobody hits .400. It's a grind."
Schwarber, promoted last Friday from Triple-A Iowa, is batting .400, but he only played 14 games with the Cubs going into Saturday.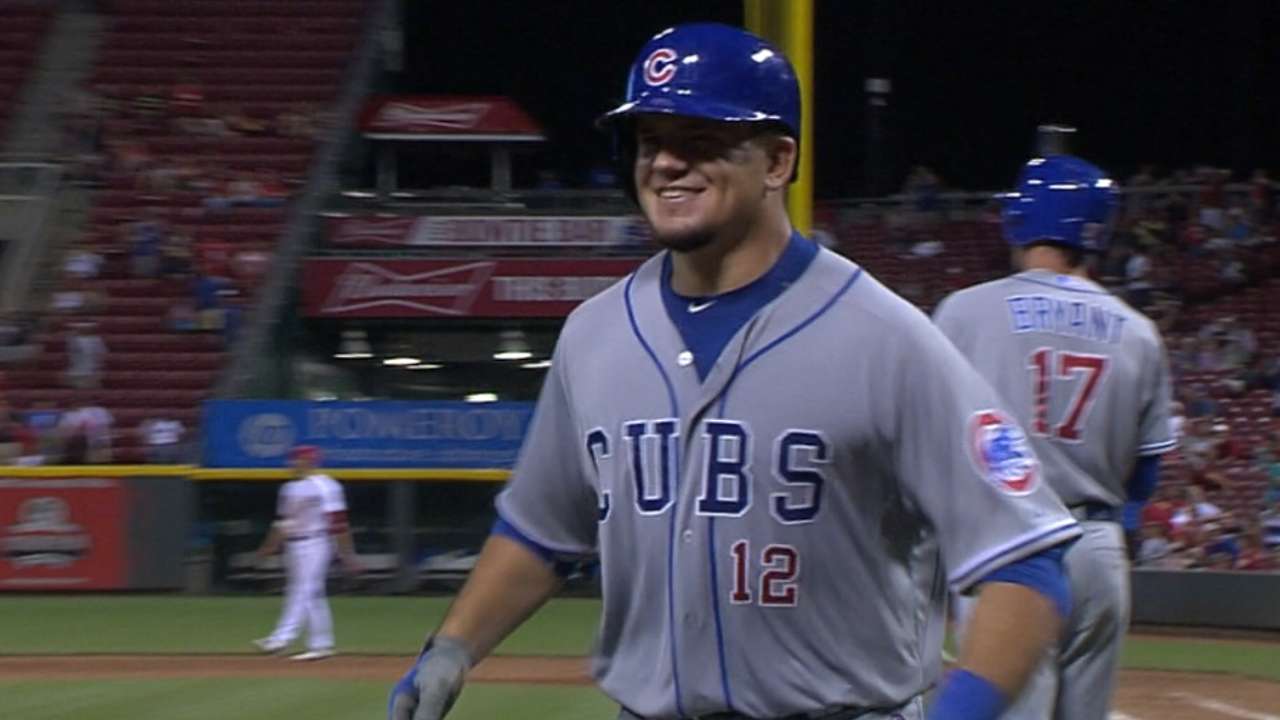 "I always say, you have to watch the whole year," Coghlan said. "And the second year will be more difficult than the first."
That's because teams will have scouting reports and a better idea on how to approach you, Coghlan said. But neither Bryant nor Russell have struggled this much on the diamond.
"Usually that's what happens when they move so fast," Coghlan said. "It's also a product of them being very talented, so it works hand in hand.
"I'm glad they're here. They're all big leaguers, I think they're all going to be really good players. I think people need to be patient and realize, 'Hey, listen, you don't come up and dominate this league, and if you do for one year, it doesn't mean you'll do that the next year.'"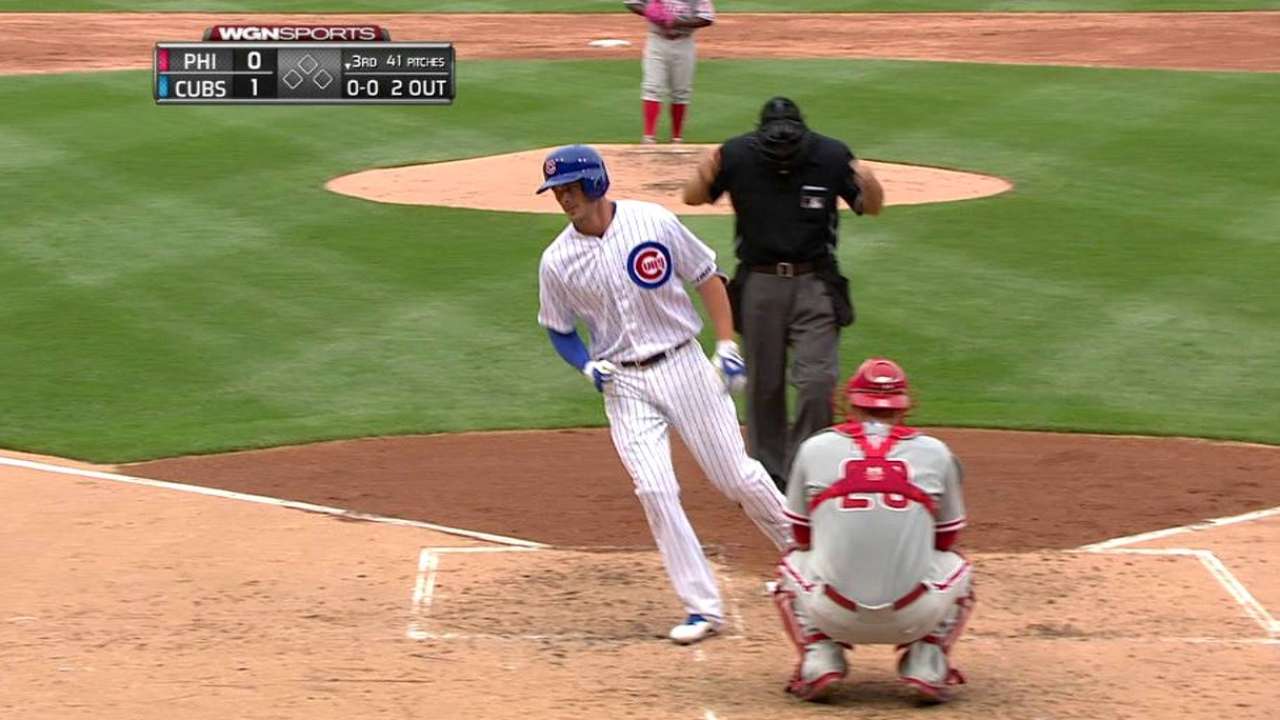 The Cubs have gotten to the postseason with three rookies in the lineup. In 1989, Joe Girardi, Jerome Walton and Dwight Smith were regulars when Chicago won the NL East. This year's team is trying to get to the playoffs with four, counting right fielder Jorge Soler.
Assuming Soler gets to 100 starts, the Cubs would be the first team ever to make the postseason while having at least three rookies start 100-plus games. Only the 2005 Braves and 1983 White Sox have ever had at least three rookies even play 110-plus games and make the postseason, but neither club used all three as regular starters.
Bryant, Russell, and Schwarber have to deal with the hype, the pressure of performing in a playoff race and media scrutiny at the big league level.
"These guys are learning on the fly, which makes it a lot more difficult," Coghlan said. "With that being said, I think each one can handle it."
Carrie Muskat is a reporter for MLB.com. She writes a blog, Muskat Ramblings. You can follow her on Twitter @CarrieMuskat and listen to her podcast. This story was not subject to the approval of Major League Baseball or its clubs.