Extended hitting work paying off for Zunino
Mariners catcher riding hot streak, feeling more comfortable under guidance of Edgar
SEATTLE -- Five games make a small sample size, but the Mariners' five most recent games have seen catcher Mike Zunino stringing together some of his most productive at-bats of the season.
Entering Saturday afternoon's game against the Blue Jays, Zunino was riding a five-game hitting streak, the third longest of his career. The 24-year-old had put together just two multihit games in July, but he was 6-for-his-last-16 with four doubles and four RBIs.
Mariners manager Lloyd McClendon said Zunino is benefiting from extended work with hitting coach Edgar Martinez, which has allowed him to think less while at the plate.
"I think he's staying on the ball, and he's really trying to see contact, which makes him shorter," McClendon said. "When you're focusing on the baseball itself, you think small and you forget about your hands and your feet and all of those things and you just focus on the baseball, and I think it's starting to pay off for him."
Zunino was still hitting just .170, but his stance is wider and his hands are lower, allowing him to get his hands to the ball with less wasted motion. Zunino said this simplified approach has prevented him from swinging under balls, which would normally lead to weak popups and frequent swings and misses.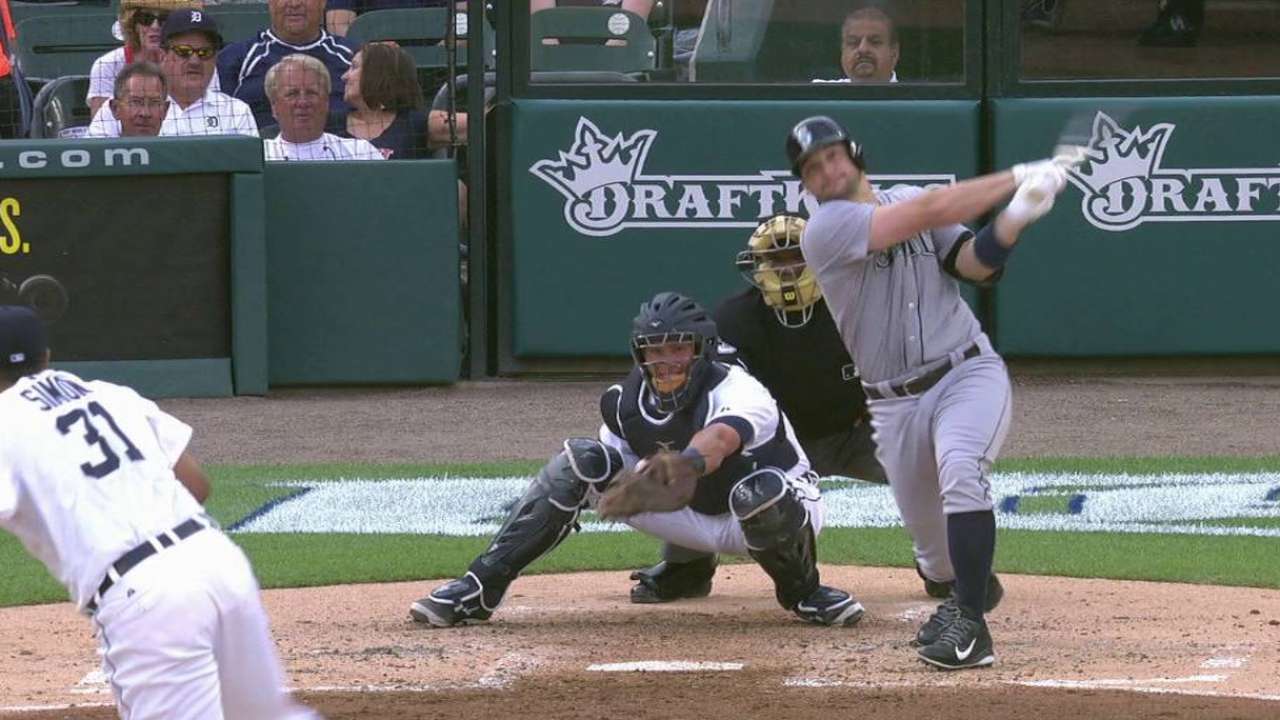 "I'm just getting back to where my stance feels comfortable and everything's clicking at one time," Zunino said. "I'm letting the lower half work and just trusting that and getting my hands on top of the ball."
Despite ending his Friday night with a weak groundout to Blue Jays pitcher Ryan Tepera in the sixth inning followed by a swinging strikeout in the eighth inning, Zunino made hard contact in his first two at-bats, lining out to left in the second inning and crushing a ground-rule double to right-center in the fourth.
McClendon said Zunino was likely helped at the plate by having a few days to rest his legs during the All-Star break. Zunino wasn't in the lineup Saturday, but he will likely see more uninterrupted time behind the plate with three straight Thursdays off in the next three weeks, even with a day-game-heavy stretch approaching.
During that span, Zunino will look to have more nights like Friday. It was just a 1-for-4 night, but Zunino said he is starting to feel the effects of making more consistent contact.
"Those are always good at-bats. You want to have quality at-bats and barrel balls up," Zunino said. "The more you barrel balls up, the better you feel. You never want to get out, but when you get out in that way, you feel like you won that at-bat, and it's just sort of building those at-bats."
Andrew Erickson is an associate reporter for MLB.com. This story was not subject to the approval of Major League Baseball or its clubs.